MLB Handicapping: Struggling Teams that Could Heat Up
by Trevor Whenham - 8/1/2013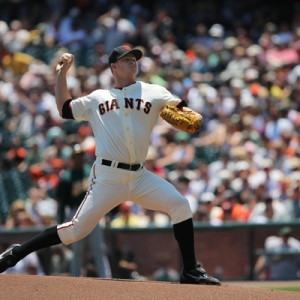 It has been a long time since the Kansas City Royals could be considered a success by almost any definition. In one key way, though, the Royals are performing right now in a way that I wish every team could. As usual, the team was lousy in the first half — they were just 43-49 heading into the all-star break. Since then, though, they have been a whole new team. They have won their last seven games and nine of their 11 after the break. That has actually moved the team one game below .500 — very unfamiliar territory for the squad. More importantly, since they have beaten a couple of contenders in the Tigers and Orioles over that time, the Royals have delivered some very nice profits as they have gotten hot.
If the Royals can get hot, then there is hope for almost any team in the league. Spotting teams that are more likely to make the turnaround than others can provide a shot at real profits down the stretch — you can be tuned into their winning streak before the general public is.
Here are three struggling squads that have what it takes to win several in a row. That doesn't mean that they are good or that they will be overall contenders. It just means that they could get it right for long enough to fatten your bankroll:
Toronto Blue Jays
As a team that was the preseason favorite to win the World Series at several sportsbooks, you hardly have to go out on a limb to imagine that the team could get things rolling for a while. In fact, we know they can get hot because they already have before — they won 11 in a row in early June before crashing back to earth. Despite seemingly endless struggles this year, the team still has many of the ingredients that made them so attractive before the season began. There is plenty of power in the lineup, and some bats — I'm looking at you, Brett Lawrie — that have the potential to be much better than they have been. The pitching has been even more of a letdown than the order has been, but every starter has the potential to pitch better than he has so far, and if a couple of those arms find their groove at the same time then the team could get on a roll. The most likely spot for a run of success starts at the end of August. They host the Royals, travel to Arizona and Minnesota, then host the Angels. Those are 12 very winnable games — or at least should be for a team that is playing particularly well.
Seattle Mariners
Felix Hernandez is the best pitcher in baseball for my money. Hisashi Iwakuma is cooling down lately, but he is a talented pitcher who has been excellent at times this year. Joe Saunders and Aaron Harang have their moments. This is a better rotation than their record indicates. With the surprising Kyle Seager leading the way at the plate, there is more talent in the batting order than the team has had for years. Add it all up, and you have a team that could win some games. They won five in a row coming out of the all-star break, so they clearly can get hot. The last two of those wins came against a surprisingly-good Cleveland team, so they don't need to consistently beat up on bad teams to win — though they did sweep the Astros to start that streak of success. Early in August the Mariners host the Jays and Brewers in a six-game stretch that could make a lot of teams look good. Starting at the end of the month they have a 14-game stretch that includes seven games against the Astros and four against Kansas City — hardly running the gauntlet.
San Francisco Giants
What has gone right for the Giants this year? Well, Tim Lincecum got a no-hitter. And that's about it. This team has done a truly lousy job of defending their World Series title this year. They are largely the same team as last year, though, so while they may not be good enough to be a championship team again, they are certainly better that the 46-59 team they are now. Lincecum and Matt Cain have had bad luck and poor run support and are not pitching as poorly as their record suggests. They have more talent at the plate than they have displayed so far, and perhaps -- outside of Hunter Pence -- there is a lot of upside. There is a lot of concern that the team has given up mentally this year after immense struggles. If they can shed their woes and remember how tough and tenacious they can be, though, then the schedule has plenty of potential. Early in August they start a 13-game stretch that includes playing Milwaukee, Washington and Miami — teams struggling at least as much as San Francisco is. Later in the month they play 16 in a row against divisional rivals without having to face the red-hot Dodgers. That includes seven against Arizona, six against the Rockies, and three in San Diego. The Giants we saw last year would have crushed a stretch like that.
Read more articles by Trevor Whenham