MLB Spring Training Handicapping: Teams with Betting Value
by Trevor Whenham - 2/26/2013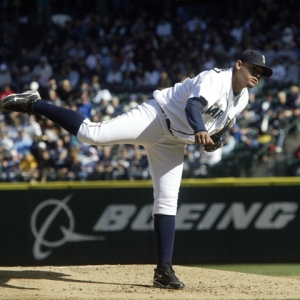 Performance in Spring Training isn't a very good indicator of what is going to happen in the regular season. The reason is obvious — the games don't count, so teams aren't always motivated to win them. It's more important to do what is needed to get ready for the season than to win. That means different teams field different lineups, with some veterans playing a lot while others barely play at all. To prove how little the spring means you only have to look back to last year. Oakland topped the Cactus League en route to a pleasantly surprising playoff run. Seattle, the Angels and San Diego were the next three teams, though, and none had particularly memorable seasons compared to expectations. In the Grapefruit League Toronto came out on top, and they went on to a wildly-frustrating season.
Here's a look at five teams that could provide nice value in Spring Training betting. Only one is a team I really expect to be a major contender, but they all have various ingredients that should make them dangerous in March:
Cleveland Indians
It has been a rough decade for the Indians. They have long been terrible, have traded away their best players, and have had little reason for optimism. That has changed this offseason, though. The addition of Terry Francona as manager was a massive boost, and the team had an excellent offseason adding Michael Bourn, Nick Swisher and Mark Reynolds as big free agents and absolutely stealing pitching prospect Trevor Bauer from the Diamondbacks. It all adds to a significantly upgraded roster and more excitement surrounding and within the team than in over the last 10 years combined. The early boost is obvious — the team is off to a blazing 5-0 start in the spring. Their excitement and rededicated focus under Francona should carry them well through much of Spring Training.
Seattle Mariners
Like the Indians, the Mariners are perennial losers who have had a very good offseason. Locking up Felix Hernandez for much of his career was the marquee move, but they did a very good job of adding offense and depth as well. This is a team that tends to over perform in the spring anyway — and if you have ever been to a Mariners Spring Training game in Peoria, Arizona, you'd understand why they are comfortable there. Add that to the excitement of the offseason and the scramble for playing time amongst some pretty solid players, and you have a team that should remain competitive throughout the spring.
Baltimore Orioles
Last year this team learned what was possible. They are up against a very tough challenge to do it again this year. They are young and enthusiastic, though, and they are largely the same team they were last year. They have the advantage of management that fits them perfectly, too. While I am largely bearish over the course of the season, I think things could go well for them in the spring. They'll be prepared, and they will be hungry to prove that last year was no fluke. Their youth means that they won't be easing into the long season or worrying about saving themselves, either.
Pittsburgh Pirates
For the first half of last season it looked like the Pirates were finally ready to take a big step forward. They ultimately ran out of gas, but they still made real progress — especially when you consider how bad they have been for so long. I don't think they are significantly better than last year, so I think they will hit the wall again this year. They should be focused and ready to keep moving forward this spring, though. Despite the disappointment with how things ended last year, the early success at least proved that there is reason for a little hope in Pittsburgh. Hope is fuel for spring success when it has long been in short supply.
Washington Nationals
Washington had the best record in baseball last year. Thanks to a strong offseason, they are an even better this year. Strasburg is healthy from the start this year, and Harper is a year older and more experienced. Add that to a strong supporting cast, and you have a team that will be very hungry to move forward from their playoff disappointment last year. The spring doesn't matter, but it will be the first chance for the Nationals to put everyone on notice, and they will value that opportunity.
Read more articles by Trevor Whenham