NBA Handicapping: Back-to-Back ATS Records
by George Monroy - 2/22/2013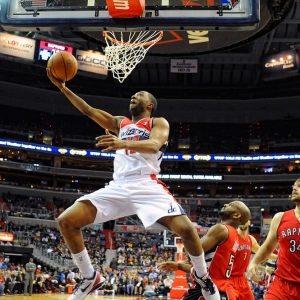 The NBA schedule can be grueling at times. The nightly travel, the road trips, the back-to-backs, the four games in five nights; can all take their toll on a team during the course of a season. The sheer amount of games alone must impact a team's performance on a nightly basis.
At first glance it would seem fair to assume that teams playing on the second night of a back-to-back do not perform as well as they usually would under normal circumstances. But, the question is, does playing on the second night of a back-to-back really have an impact on a team's ATS record, and, can we, as gamblers, take advantage of that dip in production to get the greatest edge on the sportsbooks that we possible can?
Let's spend a few minutes taking a closer look at the ATS records for teams playing on the second night of a back-to-back and see if we can find some hidden value.
Second night of a back-to-back ATS records
This season's NBA teams have played anywhere between seven to 16 back-to-back games. The Miami Heat have played the fewest back-to-backs thus far with only seven such games, and they have an ATS record of 3-4. The Cleveland Cavaliers and Houston Rockets have played the most back-to-back games with 16 apiece, and they have posted an 8-8 and 7-9 ATS record, respectively. There rest of the teams in the league have fallen in between that range and have played around 10 to 11 back-to-back games.
The majority of NBA teams have a near .500 ATS record and are either a game or two above or below .500. However, six teams have stood out from the pack with their good and bad ATS records during the second night of a back-to-back. The Washington Wizards, Toronto Raptors and the Memphis Grizzlies have stood out for their excellent ATS records, while the Philadelphia 76ers, Phoenix Suns, and Milwaukee Bucks have stood out for their poor ATS records. Here is a quick look at their records.
Best back-to-back ATS records:
Washington (11-2)
Toronto (10-3)
Grizzlies (8-4)
Worst back-to-back ATS records:
Philadelphia (2-10)
Phoenix (4-10)
Milwaukee (3-10-1)
The Wizards and Raptors great performances during back-to-backs might seem a bit surprising since both are two of the worst teams in the league. However, if we were to take a closer look, we would notice that both the Wizards and Raptors are two of the better ATS teams in the entire NBA. The teams are covering spreads at an extremely solid rate, and they have been receiving a generous amount of points as the underdog (which they usually are).
On the other end of the spectrum, the 76ers, Suns and Bucks have really been affected by the extra game and have put together a set of horrendous ATS records on back-to-back nights. The teams are only covering around 30 percent of their games and are simply being outclassed during back-to-backs.
In general, most teams do not perform horribly on the second night of a back-to-back. There definitely is some drop off in a team's performance, but, for the majority of teams in the league, they are covering those spreads 50 percent of the time. I would advise to not put too much stock into the idea that a team is more likely to not cover a spread just because they are playing two games in a row. The bookies normally factor back-to-backs into the line.
However, there does seem to be some value in wager on or against those six teams that we mentioned earlier when they are involved in a back-to-back situation. Remember to bet wisely, and may the spread be with you.
Read more articles by George Monroy