Sports Betting 101: Basic Concepts
by George Monroy - 5/23/2013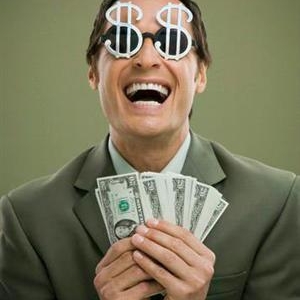 If you are new to sports betting, opening up an online account and placing a bet can be a daunting task. Figuring out the numbers, odds, and types of bets can feel like a job that requires a dictionary just to get started. Moneylines, vigs, and teasers might as well be a foreign language to someone that has never heard of the terms. However, luckily for the new gambler, sports betting is not as complicated as it might seem (actually picking a winner is another story).
There is a bit of math involved with sports betting, and you might have to calculate odds from time to time, but the basic concepts behind wagering on a sporting event are relatively simple. If you are a novice sports bettor looking for a little help understanding basic sports betting concepts or want to know what the guys at the sports bar are complaining about every Sunday, then continue to read on as we go over a few fundamental concepts for the beginning sports bettor.
Point spread
The point spread is a key concept in sports betting and one of the main reasons why we can bet in the first place. Even the most novice bettor or sports fan will understand that we cannot bet on the Miami Heat against the Charlotte Bobcats — the best and worst teams in the NBA — straight up, because that wager is simply unfair. In that scenario, a bookie will have a hard time finding someone to wager on the Bobcats. You'd have to be crazy to take that bet without an extra incentive.
What the point spread does, then, is allow teams to play on an equal footing by giving the underdog team a certain amount of points. If the Heat were playing the Bobcats, then the oddsmakers at an online sportsbook like Bovada might make Miami a 10-point favorite, which means that the Heat would have to win the game by more than 10 points. A bettor would then decide which side of the wager he wants to be on, Miami -10 points or Charlotte +10 points.
Moneylines
Moneylines are a way for bettors to wager on a game without having to deal with the spread. If we continue to use the example from above, wagering on the Heat versus Bobcats straight up is not an entirely fair wager because Miami is going to win that game the vast majority of the time. However, what the moneyline does is adjust the odds and make the wager a bit fairer.
In this situation, the oddsmakers might make Miami a -400 moneyline favorite, and Charlotte a +325 moneyline underdog. Those numbers are not as complicated as they seem. To wager on the Heat a bettor would have to put down $400 to win $100 since Miami is an overwhelming favorite. To wager on the Bobcats, a bettor would have to only have to risk $100 to win $325. And there would be no point spread involved, so all each team has to do is win the game.
Odds
In general, odds are the likelihood that an event will happen. For example, the odds that the sun will come up tomorrow are 1/1, and the odds that today is your birthday are 365/1. In sports betting, odds generally refer to the price that you will be getting on your wagers. If a bettor wanted to wager on the Green Bay Packers to win the Super Bowl before the season starts, he might get 8/1 odds, which are also written as +800. So, for every $100 wagered on that bet, a gambler would win +800.
Vigorish
If you've ever watched a classic mobster movie, then you have probably heard the terms vig, vigorish, juice or points. These are all just different ways of expressing the same thing — the commission a sportsbook charges for taking your action. The most common vig that sportsbooks use is 10 percent, which is usually written as -110. If you are placing a wager, then you would have to bet $110 for every $100 you plan to risk.
Ideally, sportsbooks want to have equal action on both sides of a wager in order for the bets to cancel out and pay each other. The sportsbook would then make a 10 percent commission on the losing bets and bring in a steady amount of profit risk free. Of course, there is not always an equal amount of action on each side of a wager, which eventually leads to line movements (but that is another conversation for another day). If 10 percent vig sounds like a lot, there are a few online sportsbooks like 5Dimes that offer a -105 vig.
Doc's Sports is offering $60 worth of member's picks absolutely free – no obligation, no sales people – you don't even have to enter credit card information. You can use this $60 credit any way you please for any handicapper and any sport on Doc's Sports Advisory Board list of expert sports handicappers. Click here for more details and take advantage of this free $60 picks credit today.
Read more articles by George Monroy