This Week in MLB Baseball Betting By the Numbers
by Aaron Smith - 6/10/2013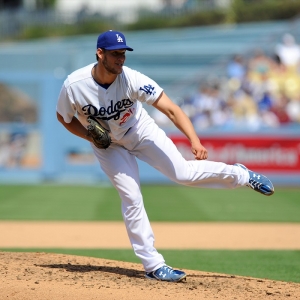 We're about one third of the way through the Major League Baseball season. It's always important to take a step back and realize how long the season is and how streaks and slumps are going to come and go multiple times during the year. Just like the best baseball teams, even the best baseball bettors will have some nasty slumps. Keeping perspective is extremely important in being a successful baseball bettor.
The Red Sox and Yankees are back atop the American League East, but that race is far from over. The AL East should be a lot of fun to watch this year since there are four teams who have a legitimate chance of winning the division. Oakland's red-hot play of late has them closing in on the Rangers in the AL West. The NL Central and NL West both look like divisions that will be hotly-contested all the way to the end.
Baseball is a numbers-driven game, and keeping track of the data can put you one step ahead of most bettors. Here is a look at some important numbers to keep an eye on when betting on baseball in the week ahead.
0- The Dodgers are 0-5 in Clayton Kershaw's last five starts against the Arizona Diamondbacks. With a pitcher as strong as Kershaw, it is very hard to find teams that have fared this well against him. Has it really been bad pitching, though, or just a lack of run support? Kershaw has a dazzling career ERA of 2.29 in nearly 100 innings against the Diamondbacks.
1- Kansas City is 11-1 in Jeremy Guthrie's last 12 home starts. Guthrie has been a nice moneymaker for bettors over the last couple seasons. That impressive trend at home will be put to the test Monday night as Guthrie goes up against the Detroit Tigers. Who can figure out the Kansas City Royals this year? Calling this team streaky is the understatement of the year!
7- The Pittsburgh Pirates are 7-0 in their last seven games following an off day. They have a day off on Monday before squaring off against Tim Lincecum and the San Francisco Giants on Tuesday night.
9- The Houston Astros are 9-2 in their last 11 games against the Seattle Mariners. I've spent plenty of time writing about the terrible trends (and there are plenty of them) surrounding the Houston Astros this year, so I thought it was time to give them credit for being able to beat someone.
16- The Oakland Athletics are 16-5 in Bartolo Colon's last 21 starts. Colon may be 40 years old, but he is still finding plenty of ways to get batters out. He has a 7-2 record with a 3.14 ERA so far this year. Colon will go against C.C. Sabathia and the Yankees on Tuesday.
20- The "under" is 20-8 in the Oakland Athletics last 28 games overall. The under is also 20-8-2 in the Yankees last 30 games when playing on grass. Totals bettors might want to keep an eye out for good values on the under when the Yankees travel to Oakland this week.
22- The Washington Nationals are 22-7 in Jordan Zimmerman's last 29 starts overall. Zimmerman doesn't get the recognition he deserves, which means he can be a very good value play for bettors. Zimmerman is one of the league's most consistent pitchers. Despite the Nationals struggles, Zimmerman keeps winning games. He'll start Tuesday at Coors Field against the Rockies.
39- The Texas Rangers are 39-16 in Derek Holland's last 55 starts overall. Holland isn't thought of as an elite pitcher just yet, but he is right on the cusp of joining that group. He has clearly made himself a much better pitcher over the last couple seasons.
40- The Cincinnati Reds are 40-15 in their last 55 games against the Chicago Cubs. They are 19-7 in their last 26 games at Wrigley Field. Basically, it hasn't mattered where they play; the Reds have owned the Cubs of late. Cincinnati is in Chicago for a three-game series this week.
1300- The Atlanta Braves are now listed at -1,300 to win the NL East, according to odds from BetOnline. I certainly wouldn't recommend laying those kind of odds. Still, the fact that the Braves are such big favorites at this point in the season says a lot about how disappointing the Washington Nationals season has been.
1978- Moneyline bettors who have wagered $100 on the Los Angeles Angels in every game this year are now down $1,978 on the season. This year was supposed to be different, but instead the Angels are once again bleeding away money for bettors. Are they ever going to make a run this season?
Read more articles by Aaron Smith