This Week in MLB Baseball Betting By the Numbers
by Aaron Smith - 5/15/2013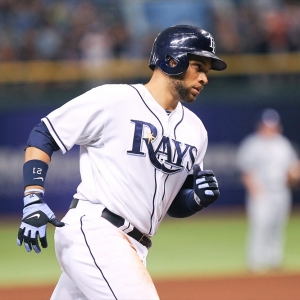 At the last installment of this report, the Boston Red Sox were in first place in the AL East. Baseball is a long season, but that doesn't mean things can't change quickly. Fast forward to this week, and the Red Sox are three games behind the red-hot New York Yankees.
The Toronto Blue Jays and the Los Angeles Dodgers are in the cellar of their respective divisions, and the Los Angeles Angels are only out of the cellar because they happen to be in the same division as the hapless Houston Astros. Being just ahead of the Houston Astros is definitely nothing to brag about this year!
Baseball is a numbers-driven game, and keeping track of the data can put you one step ahead of most bettors. Here is a look at some important numbers to keep an eye on when betting on baseball in the week ahead.
1- There is one amazing pitching matchup on the schedule for Thursday night. Justin Verlander and the Detroit Tigers will face off against Yu Darvish and the Texas Rangers. This is a matchup of arguably the two top teams in the American League and the two top pitchers in the league as well. If you aren't intrigued by this game, you must not be much of a baseball fan!
2- The number of starting pitchers whose team has a 100-percent winning percentage in their starts so far this year. The perfect pitchers are Matt Moore of the Tampa Bay Rays and Patrick Corbin of the Arizona Diamondbacks. Both of them are very highly-touted left-handed pitching prospects who hadn't proven much before this season, but they are dealing right now!
7- The home team is 7-2 in Angel Hernandez's nine games behind home plate so far this year. One of those seven wins for the home team came when Hernandez's crew inexplicably called Adam Rosales' home run a double, and the Oakland Athletics lost 4-3 to the Cleveland Indians. Oakland bettors will remember that game for a very long time!
8- The Cincinnati Reds have won eight straight games against right-handed pitchers. They'll have a solid chance of keeping that streak running as they face a couple of right-handers in Miami in their next two games.
12- Hiram Burgos allowed 12 runs in three innings in his last start on Saturday in Cincinnati. Burgos is a youngster that the Brewers are counting on developing into a top starter. This was just Burgos' fourth career start in the majors. Most teams are all about building up a young pitchers confidence, but apparently the Brewers are all about teaching the young kid a lesson in humility. Nothing like crushing his spirits before he even gets started!
15.5- Houston is already 15.5 games behind the Texas Rangers in the AL West. It's hard to overstate how bad this Houston team is this year. The Astros are liable to set some records with their complete futility. Expect to see a lot of -300 favorites against Houston the rest of the year.
22- Boston is just 4-22 in their last 26 road games against a team with a winning record. A few weeks ago, I touched on the fact that Boston got off to a hot start partly due to a very light schedule. The Red Sox are going to have to find a way to beat some top teams on the road to stay in the AL East race.
60- Milwaukee is 60-19 in their last 79 games against the Pittsburgh Pirates. Milwaukee is just 2-10 in their last 12 games. If the Brewers can't get it going in Pittsburgh this week, it certainly isn't a good sign for the future of the team.
381- The man with the best batting average in all of baseball is James Loney with an average of .381. Loney has been a serial disappointer in his career, so it really is a stunner to see him at the top of the pack. Loney has never hit higher than .289 in a full season of action. He has always been a good contact hitter, but he seems to be finding more holes so far this year.
850- After entering the season as the favorite in the National League, the Dodgers are now listed at +850 to win the National League Pennant at BetOnline. There might be some people trying to fish for value and taking a chance on the Dodgers, but I'm not one of them. The Dodgers will probably have a bright future with current ownership, but it looks like it will take some time.
970- $100 bettors have now lost $970 this year if they have bet on the Los Angeles Angels in each of Joe Blanton's starts for the team. Blanton has a 6.46 ERA so far this year. The Angels don't have a ton of pitching depth, but you have to wonder if they'll be giving someone else a chance in the rotation sometime soon.
Read more articles by Aaron Smith