This Week in MLB Baseball Betting By the Numbers
by Aaron Smith - 5/20/2013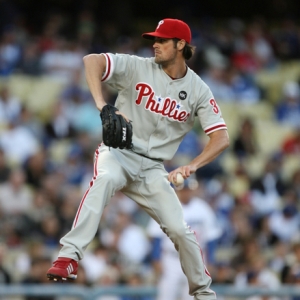 One quarter of the MLB season is now complete. It's still very early in the year, but it looks like we'll see some great races in several different divisions. The AL East, NL Central, NL West, and AL Central all look like they have potential to be great races. If the Nationals ever start playing like they really should, then the NL East could be added to that list as well.
Miguel Cabrera won the Triple Crown last year, but he isn't about to have a letdown this season. Cabrera leads the majors in batting average and RBI after a scorching-hot last week. Cabrera's performance on ESPN's "Sunday Night Baseball" this week was arguably the best performance of the year. He went 4-for-4 and hit three home runs and drove in five runs. Can we finally quiet down any talk of anyone else being the best hitter in baseball? Everyone else is looking up at Cabrera right now.
Baseball is a numbers-driven game, and keeping track of the data can put you one step ahead of most bettors. Here is a look at some important numbers to keep an eye on when betting on baseball in the week ahead.
0- Matt Moore is 8-0 individually, and the Rays are 9-0 so far this year in his starts. Moore is just now starting to get the attention he has deserved for quite a while. Does this mean oddsmakers will start adjusting the lines in the Rays favor a little too far in the near future? It's certainly possible, but I don't want to be going against Moore. Sitting on the sideline might be a better option.
0- The "over" is 6-0 in the last six meetings between the Washington Nationals and the San Francisco Giants. The over is also 5-0-1 in Matt Cain's last six starts overall. Stephen Strasburg and Matt Cain will square off Tuesday night in San Francisco.
1.4- Clayton Kershaw and Shelby Miller lead the majors with a 1.40 ERA. The Dodgers are having an ugly season, but it certainly isn't Kershaw's fault. He is taking care of business, as usual. Miller is the Cardinals best pitching prospect, and his terrific work has propelled the pitching staff to an overall 3.18 ERA, which is the best mark in baseball.
2- The two teams who have made bettors the most money so far this year are the Cleveland Indians and Pittsburgh Pirates. Both have made moneyline bettors more than 10 units each so far in 2013. Those with a decent memory will also remember that both of these teams were in first place a couple months into the season in 2012, and both ended up falling flat on their face in the last few months of the season. Are things different this year, or will it be more of the same?
4- Justin Masterson has been a part of four shutouts already this year. He's actually pitched back-to-back shutouts twice so far in 2013. It's the work of guys like him that has the Cleveland Indians sitting in first place. Masterson is 7-2 with a 2.83 ERA on the year. At the beginning of the season, many doubted whether he was a true No. 1 starter.
7- The "under" is a perfect 7-0 in the last seven meetings between the New York Yankees and the Baltimore Orioles. Phil Hughes couldn't get through the first inning in his last outing. Will he help break the seven-game streak for the under in Tuesday night's game? I know I don't have the guts to play an under with Hughes on the hill right now.
50- Tampa Bay is 50-24 in their last 74 games against the Toronto Blue Jays. The Rays got off to a slow start this year, but they have been playing some great baseball of late. Joe Maddon's teams seem to always be in contention for the AL East by the end of the year, so it shouldn't surprise anyone that they have turned it around.
600- They might not have the best record in baseball, but the oddsmakers are still favoring the Detroit Tigers when it comes to World Series futures. The Tigers are listed at +600 win the World Series, according to odds from BetOnline. With an improved pitching staff and the most dangerous lineup in baseball, this certainly isn't a team anyone will want to face in the postseason.
1006- Moneyline bettors who have backed the Philadelphia Phillies in each of Cole Hamels' first nine starts this year are now down $1,006. Hamels hasn't been good, but his team also hasn't been scoring any runs for him. Through nine starts, Hamels has six quality starts and only one win to show for it. In his other three starts combined; Hamels has allowed 18 earned runs.
Read more articles by Aaron Smith