MLB Betting Advice: Hot and Cold Teams for Runline Wagering
by Ricky Dimon - 9/4/2014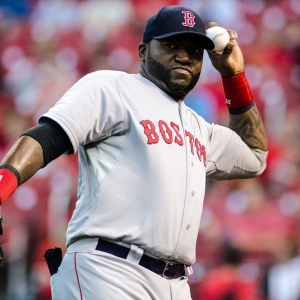 And down the stretch they come! With one month to go in the regular season, division races are heating up-or maybe winding down in the case of the two East divisions. Some teams are no longer in the playoff discussion but are still handsomely rewarding their backers. Other squads are in the thick of postseason contention but should be avoided like the plague by bettors.

All odds provided by Sportsbook.ag

Hot

Cincinnati Reds - The Reds have all but dropped out of postseason contention, but they are one of the profitable teams around at the moment. Although Cincinnati has lost five of its last eight games against the runline, it is 6-1 in its last seven and 8-2 in its last 10. The Reds have covered the spread in three of their last four losses, and they have covered in five losses since Aug. 18. How can the Reds be so mediocre overall (66-73) but so good against the runline (73-66, eighth best in the majors)? They have 34 one-run losses this season; no other ballclub has more than 27. Cincinnati (Leake) is a +142 underdog at Baltimore (Tillman) on Thursday.

Texas Rangers - The Rangers are still losing games at an alarming rate and are comfortably the worst team in all of Major League Baseball at 53-86. They have lost five in a row, but three of their last four setbacks have come by just a single run, and their runline record stands at 3-1 in their last four and 12-6 in their last 18. That is pretty darn good for a ballclub that can only be described as dreadful. Even with Yu Darvish injured, Texas has given up only 15 runs in its past five games. After a disastrous first half, Colby Lewis boasts a 3.88 ERA since the all-star break.

Philadelphia Phillies - Perhaps no club is hotter against the runline than the Phillies. They have covered the spread in four of their five most recent contests despite losing to Atlanta on Wednesday. They are 10-2 against the runline dating back to Aug. 22. Philadelphia has covered in two of its last four losses and in four losses since Aug. 13. Cole Hamels and three relievers tossed a combined no-hitter against the Braves on Labor Day. Hamels has a 1.91 ERA in a span of 11 starts dating back to July 7.

Cold

Kansas City Royals - The Royals are still in first place in the AL Central because they win close games and because Detroit is not making any kind of move. Kansas City has won three in a row and five of its last eight, but it is 1-5 in its last six against the runline and 2-8 in its last 10 against the runline. Since Aug. 26, K.C. has three one-run victories in which it has failed to cover the spread. The Royals have not scored more than four runs in a game since last Thursday, which can explain why they are not getting the job done for bettors as favorites. Kansas City is even money to win the division.

Milwaukee Brewers - Milwaukee has just 16 one-run losses this season, second fewest in the majors ahead of only Toronto. So when the Brewers lose, they are generally losing big and not covering spreads. Their runline record stands at 65-74, fifth to last in baseball. They are 0-8 in their last eight against the runline and 0-8 in their last eight overall, plus 1-13 in their last 14 against the runline and 2-12 in their last 14 overall. Milwaukee, which would snag the National League's second wild card if the season ended today, has scored a mere 16 runs in its eight most recent outings.

Oakland Athletics - Well, this is not what Oakland could have had in mind when it acquired starting pitchers Jeff Samardzija and Jon Lester this summer prior to the trade deadline. Samardzija and Lester have been turning in quality starts left and right, but they have not been getting much help and the Athletics have fallen 4.5 games behind Los Angeles in the AL West. The A's runline record is 1-5 in its last six and 5-15 in its last 20. Both Coco Crisp and Brandon Moss are hitting well below the Mendoza line since the beginning of August. Oakland is +800 to win the World Series.

Best overall

Seattle Mariners - Seattle has been extremely consistent since the start of August, keeping itself in firm contention for the second wild-card spot in the American League behind whichever powerhouse (L.A. or Oakland) loses the loaded AL West. The Mariners are 80-58 against the runline and a respectable 75-63 overall as of Wednesday afternoon. Their runline record is 9-5 in their last 14 and an awesome 22-9 since July 31. In five of his nine most recent starts, Felix Hernandez has pitched at least seven innings while allowing no more than one run. Seattle is +900 to win the AL Pennant.

Worst overall

Boston Red Sox - Boston, Tampa Bay, and Texas have now been joined by St. Louis in the race to be 2014's most costly team. The Red Sox have pulled ahead, so to speak, with a current runline record of 58-81 (a half-game worse than Tampa Bay's 59-81 mark). They are, however, 6-3 in their last nine against the runline. At the same time, though, they are 7-10 in their last 17 against the runline thanks to a brutal 1-7 stretch (0-8 overall) from Aug. 17 through Aug. 24. Mike Napoli hit .175 in August and he is 1-for-5 so far in September. Boston (Workman) is a +132 road underdog against the Yankees (Capuano) on Thursday.
Get free picks from any Doc's Sports handicapper - there is no obligation for this offer and no credit card required. Just sign up for an account, and you can use the $60 in free picks for any Doc's Sports Advisory Board handicapper and any sport. Click here to get started now.
Read more articles by Ricky Dimon