MLB Handicapping: Best Baseball Trends for Profits
by Darin Zank - 4/22/2014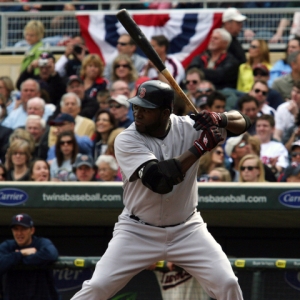 The first few weeks of the MLB season is known for being difficult to handicap. In fact, many knowledgeable baseball bettors recommend observing the first two or three weeks from the betting sidelines.
Now that we're three weeks into the season, the questions begin. Who's improved? Who's not as good as we thought? Which teams have played above expectations? Will they continue along that path? Who's been playing below expectations? Will they begin to turn things around?
With so many questions, here's our attempt at some answers.
Underachievers
Through three weeks, Boston, Cincinnati and Arizona seem to fall into this category.
The defending champs are 9-11, and yes, it's only 20 games, but they've been having a little problem scoring runs without Jacoby Ellsbury, who last year posted a .355 On Base Percentage at the top of the Red Sox lineup. This year Sox lead-off hitters own a .281 OBP. That might improve when Shane Victorino comes back from the DL, but if it doesn't then Boston might have a tough time winning 90 games again.
Cincinnati was expected to make a run at a third straight playoff berth this season but started 4-9. The Reds have won four of their last six, but at the moment they've got one big problem: with Aroldis Chapman still sidelined after taking that line drive to the head Cincy might own the worst bullpen in baseball. Reds relievers rank dead last in the Majors with a 5.77 ERA and have blown more saves (four) than they've converted (three). And with the emergence of Milwaukee, it looks like Cincy will be playing a lot of games against some good teams within divisional play.
Arizona is on this list not necessarily because it was expected to contend for a division title but because it has been so bad. At 5-17 the Diamondbacks are the worst team in baseball. Are they going to play .227 ball all season long? Well, they rank near the bottom in most offensive categories and last in team ERA at 5.69. The rotation is only 3-for-22 on quality starts, and while the bullpen has done what it can to help, at this rate it'll be burned out by July.
This week Boston is at home against the Yankees through Thursday then visits Toronto this weekend; Cincy is in Pittsburgh through Thursday then visits Atlanta for the weekend, and Arizona is playing at Wrigley Field through Thursday then heads home for three games this weekend with Philadelphia.
Overachievers
This list starts with the Brewers, and then includes the Twins, White Sox, and maybe even the Rockies.
Milwaukee was supposed to finish fourth or fifth in the NL Central this season. At the moment the Brewers own the best record in baseball at 15-5. The Brew Crew have been getting great pitching from every spot in the rotation and from the bullpen as well as some very timely hitting. The infamous Ryan Braun slammed a two-run homer in the top of the ninth to win at Pittsburgh Saturday night then he tied Sunday's game in the ninth with another homer; Milwaukee later won in the 14th on a Khris Davis dinger.
Can the Brewers keep this up? Probably not. But they are probably better than the "experts" thought three weeks ago.
Milwaukee went off this season getting 25/1 to win the National League pennant; as of early this week most shops had dropped those odds to right around 10/1.
Then we come to three teams that were supposed to finish at or near the bottom of their divisions again this season but instead are playing .500 ball.
Minnesota won 66 games last year and wasn't supposed to do much better this year. But led by a no-name lineup that's averaged almost 5.5 runs per game, the Twins have split their first 18 games. And since they've been lined as underdogs EVERY time out, they've been making money.
The White Sox finished three games behind Minnesota last year, which was tough to do. And they were supposed to bring up the rear in the AL Central against this season. But led by the only offense in baseball that's scored more runs that Minnesota's, the Sox have split their first 20 games.
Finally, Colorado finished 74-88 last year; at the moment it's 11-10.
Now, how many of those three teams will be .500 or better at the end of this season? Heck, how many will be .500 or above at the end of May? Our guess is the best bet would be the Rockies considering that Minnesota and Chicago rank 28th and 29th in team ERA, respectively, and the White Sox just had to place ace Chris Sale on the DL with a sore elbow.
This week the Brewers are at home against San Diego through Wednesday then host the Cubs for three games this weekend; the Twins are in Tampa through Thursday then go home to host the Tigers this weekend; the White Sox are in Detroit through Thursday then go home to host the Rays for four games, through Monday; and Colorado is at home against the Giants through Thursday then heads to LA for three games with the Dodgers this weekend.
Doc's Sports MLB handicapping team is offering $60 worth of member's baseball picks absolutely free - no obligation, no sales people - Claim your free MLB picks here now.