MLB Handicapping: Best Baseball Trends for Profits
by Darin Zank - 4/8/2014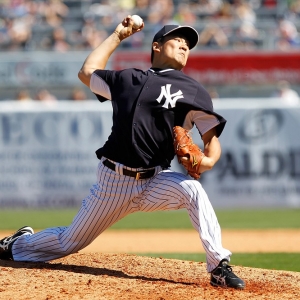 We've been keeping an eye on the proceedings thus far during this new MLB season, trying to tease out some stats/trends that might help us make some money betting on the games. Here are a few items we thought might be of interest to Doc's Sports readers heading into this second week of the season. We'll try to keep this kind of information current throughout the season, and together maybe we can make it a profitable venture.
After all, isn't that what we're here for?
Big Line Moves
Through the first week of the season we found a dozen games in which the opening betting line moved at least 15 cents one way or the other. We did this by sampling the lines from five different online sportsbooks, then averaging their opening and closing numbers. It's a bit of an inexact science, but games like this occasionally pop out off the screen. For example;
Detroit and Justin Verlander opened as favorites of around -170 Sunday at home against Baltimore and Chris Tillman, but many bettors apparently had an inkling the value was with the Orioles, because by the time the first pitch was thrown the Tigers had been dropped to around -145. Baltimore then proved those who "pushed" that line correct by scoring three late runs for a 3-1 victory.
On the other hand, Colorado and Jorge De La Rose opened as -135 favorites Saturday over Arizona and Brandon McCarthy, but action on the Diamondbacks pushed that line down to -120 at "play ball." Arizona jumped out to a 4-0 lead, but the Rockies rallied for nine unanswered runs and a 9-4 victory, sending the "pushers" down to defeat.
How good are bettors at pushing lines in the winning direction? So far, it has been about a wash. Six times the teams getting steamed have won, and six times they've lost. If a bettor had wagered $100 on all 12 of those steamy teams, he'd have lost $95.
A general betting belief is that, regardless of the sport, bettors tend to back favorites. But so far this MLB season, out of 53 games in which the opening and closing lines differed by at least a dime, the lines had moved adversely toward the favorites 23 times, 30 times toward the underdogs.
Home Dogs
Betting the home underdogs seems to be more popular in other sports like football and basketball. In baseball, for whatever reasons, bettors don't care as much. But maybe we should take more notice, considering home dogs are 14-14 so far this season, producing a profit of $225 on those hypothetical $100 bets.
This week the Cubs are likely to be lined as home dogs during their series with the Pirates (Tuesday through Thursday), the Twins will probably be home dogs against Oakland (Wednesday-Thursday), and the Mariners might be dogged at home against the Angels (Tuesday-Wednesday). Then this weekend the Braves are at home against Washington, the Twins are at home against Kansas City, Arizona is at home against the Dodgers, and San Diego is at home against Detroit.
The "Avoid the Brooms" Theory
Nothing hurts more in baseball than getting swept a series on your home field. And when teams have lost the first two games of a three-game series at home they usually do whatever they can to avoid losing that third game. But how do they fare in that endeavor?
So far this season seven teams have gone into a Game 3 at home having lost the first two games of the series. Most recently, the Nationals, Red Sox, Cubs, Dodgers and Astros all faced that situation on Sunday. Four of those five teams won Sunday, creating a $290 profit for the day. On the season, teams trying to avoid the home sweep are 4-3 and plus $50.
The Bullpen Factor
One handicapping tool we use is a list of the best and worst bullpens, keeping it updated on a bi-weekly basis or so. This creates three possible sets of bets; we like teams with good bullpens going against teams with poor bullpens; we bet "overs" when two teams on the "worst" list meet, and "unders" when two teams on the "best" list meet. So far this season these factors have been paying off.
Teams on our "best" bullpen list are 9-6 so far against teams on the "worst" list, to the tune of a profit of $245.
Also, we've tracked nine games so far that matched two teams on our "worst" list; six of those games played over.
And three games have matched two teams on our "best" bullpen list; all three of those games played under.
That's an 18-9 record just betting bullpens.
As of early this week, our "best" bullpens list, based on some numbers from last year and projections for this year, included Kansas City, Texas, Oakland, Washington, Atlanta, Pittsburgh, the Dodgers and Milwaukee. Our "worst" list included Minnesota, Houston, Philadelphia, the Cubs, Angels and Detroit.
Looking at this week's schedule, we see the Brewers are in Philly (Tuesday-Thursday); the Pirates and Cubs are at Wrigley (Tuesday-Thursday); the Dodgers host the Tigers (Tuesday-Wednesday); the A's play at the Twins (Wednesday-Thursday); the Braves host the Nationals (Friday-Sunday); the Rangers visit the Astros (Friday-Sunday); Milwaukee hosts Pittsburgh (Friday-Sunday); and KC visits Minnesota (Friday-Sunday).
We'll let you know how things worked out next week.