MLB Handicapping: Betting Large Moneylines for Dominant Pitchers
by George Monroy - 8/25/2014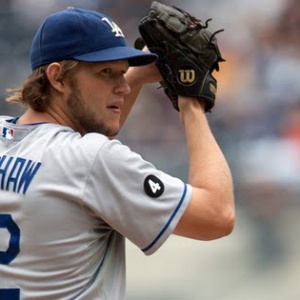 Dominant pitching is a staple in Major League Baseball. Every season there are a handful of truly great pitchers that nearly guarantee their team a win each time they step on the mound. Those names change from year to year, and sometimes it may be a CC Sabathia, a Justin Verlander or a Clayton Kershaw, but the one thing they all have in common is that those pitchers can provide great betting value for baseball gamblers.
The dirty little secret, however, is that bettors must be able to stomach the large moneylines that come along with wagering on baseball's most dominant pitchers. On any given night a 13-2 ace will come along with a massive -250 or more moneyline that can look terrifying to the average bettor. When a gambler is accustomed to betting on spreads with -110 juice, taking a line over -200 can be intimidating.
Large Moneylines
The last time Los Angeles' Dodgers ace Kershaw stepped on the mound his team was a whopping -270 favorite against a solid San Diego Padres squad that also had their best pitcher in the lineup. Kershaw took a no-hitter into the sixth inning, but he allowed two hits and a run in the seventh as Los Angeles fell behind 1-0 late in the game. Situations like that are why betting on those huge moneylines can be so difficult. An ace pitcher can only do so much and ultimately relies on his team to score runs in order to win games.
Los Angeles' bats eventually warmed up and helped Kershaw add another victory to his already-gaudy 15-3 record on the season. Bettors that wagered on the ace during that specific game were given a few reasons to sweat, even though Kershaw has done nothing but provide value during the year. If a gambler had exclusively wagered on Kershaw this season he would be up $980 dollars on the year.
Dominant Pitchers
Kershaw has been the only truly dominant pitcher during the 2014 baseball season, and at his point he is a must-bet for gamblers. The MVP candidate has earned a decision on 18 of this 21 starts and is sitting on a ridiculous ERA and whip of 1.82 and 0.83, respectively.
Chicago White Sox ace Chris Sale has been another excellent and almost-dominant pitcher to wager on. Sale has seen moneylines in the high 180-range and event crept into -200 territory against Minnesota and Texas a few weeks ago. The White Sox pitcher isn't as dominant as Kershaw, but he is pitching with a 2.03 ERA even though he has only earned a decision in 13 of his 21 starts this season.
Don't Avoid Big Moneylines
Eight of Kershaw's last 10 moneylines have closed with the Dodgers being a -200 favorite or larger. The average bettor might look at those lines, especially with Los Angeles opening as a -285 favorite against San Diego in early July, and simply look for a smaller price. Sure, taking a wager on a -130 favorite is much easier to stomach than taking a dominant pitcher at almost -300, but an ace like Kershaw is winning at an 83-percent rate and almost guarantees his team a win every night.
If we were to convert a -285 moneyline into an expected win rate, it would be 75 percent. When an oddsmaker installs a pitcher as a nearly -300 favorite, he expects that pitcher to win 75 percent of the time. Kershaw, with his over 80-percent win rate, should probably be a -400 favorite during every game he plays, and most nights a bettor can wager on him at only -200.
A gambler shouldn't chase large moneylines every single night, but every year there are certain pitchers who are so dominant that getting them as a -200 favorite feels like a steal, and this season Kershaw has been that pitcher.
Try $60 worth of member's baseball picks absolutely free with no obligation and no sales people. Your $60 in free MLB picks are here.
Read more articles by George Monroy