MLB Totals Betting Trends Report
by Aaron Smith - 8/19/2014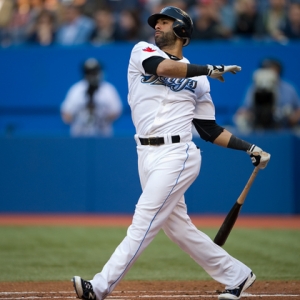 Earlier this year many people were wondering what happened on the totals front. What was the issue? The "over" was consistently outpacing the "under," and every single one of our Totals Trends reports showed precisely that. In a piece a couple months ago, I mentioned that things can change on a dime. Even I couldn't have predicted that they would change in the manner that they have, though. The over was cashing at a 52.5 percent rate a couple months into the year. Now, the yearly total sits at 51.07 percent under and 48.93 percent of games finishing over. More than 54 percent of games in the past month have gone under the posted total. The oddsmakers adjusted, and now the public squares who love to bet the over have been hurt badly.
Betting on totals can be a wise way to make money when betting on baseball. Following trends can be a profitable strategy over the course of the long baseball season. Doc's Sports is going to keep a close eye on baseball totals trends through the 2014 season. This will be a bi-weekly article designed to help you get an edge on the books. The data in this particular article is for games played between July 22 and August 18.
Top Five "Over" Teams (Over Listed Then Under)
1. Houston Astros (15-10-1) The Houston Astros are a little bit better this year than they have been in previous years, but they still aren't very competitive. The biggest reason for that is a poor pitching staff. For the second year in a row, Houston's bullpen will finish dead last in the majors in ERA. The starters aren't much better. This offense might be improving, but the pitching staff isn't.
2. Pittsburgh Pirates (15-10-1) I must say I was surprised to see Pittsburgh end up on this side of the report. Andrew McCutchen has been out the majority of this time, and the Pirates offense has been in a major slump. The fact that they show up here is solely based on terrible pitching in the past few weeks. Pittsburgh's bullpen, that was normally good, has let them down. Francisco Liriano hasn't been the same as last year, and Gerrit Cole has been injured. Pittsburgh needs the pitching staff to turn it around if they are going to make the playoffs a second straight year.
3. Toronto Blue Jays (14-9-2) Toronto held first place in the American League East for a couple months earlier this year, but the Blue Jays have fallen way behind the Orioles of late. Toronto hasn't gotten quality pitching from anywhere, but they still have power hitters and an offense that can score runs. The Blue Jays have hit 141 home runs this year. On the other hand, Toronto has a team ERA of 4.15.
4. San Diego Padres (14-10-1) It has finally happened! The oddsmakers caught up to the San Diego Padres. This was a team that landed on the other side of this report every single time up until now. The offense has started to show signs of life, and the totals on San Diego's games have been set extremely low. I still don't trust this Padres offense, and I'm not about to call for a big over run for this team.
5. Kansas City Royals (12-9) Most of the teams above them are here solely because of bad pitching, but that isn't the case for the Royals. Kansas City's offense has been up and down this year, but they are red-hot right now. The Royals have scored at least six runs in five of their last nine contests. The pitching staff has been great, but the offense has poured it on so much that their totals have been going over.
Top Five "Under" Teams (Under Listed Then Over)
1. Texas Rangers (17-6-2) The Texas Rangers have completely fallen apart. This was a team that nearly won (and should have won) the World Series a couple years ago, and now they have the worst record in baseball. Ron Washington will almost surely be gone at the end of this year, and this team needs a major change in direction. Oddsmakers continue to put high totals on Texas' games, but this weakened Rangers offense can't reach them.
2. Milwaukee Brewers (17-8) Milwaukee has fended off the challenge from St. Louis in the National League Central thus far, and it is largely because of their pitching staff. Milwaukee has gotten 83 quality starts from their rotation this year, which is second in the majors. This has allowed the bullpen to stay fresh and perform at a high level late in the year.
3. Los Angeles Angels (17-8) The Angels now have the best record in baseball. Everyone knows this team can hit, but their pitching staff has quietly been putting up some terrific numbers. Huston Street has been a tremendous addition at the back of the bullpen, and the rotation has gotten a major boost from the emergence of Garrett Richards. This is a team that no one is going to want to play in the postseason.
4. Seattle Mariners (16-8) Seattle's bullpen wasn't even on the radar as one of the best bullpens at the beginning of the season, but they have a spectacular 2.43 ERA on the season. Felix Hernandez and Hisashi Iwakuma are a powerful one-two combination at the top of the rotation. Chris Young has also exceeded expectations by a big margin this year. It's tough to score runs on a team like Seattle. They are first in the majors in overall team ERA, and their defense has committed the fourth fewest errors so far in 2014.
5. Tampa Bay Rays (15-7-2) Tampa Bay had the worst record in the league not that long ago, but they got back to the .500 mark two days ago. Joe Maddon's team never quits, and they are loaded with strikeout pitchers. Tampa Bay's pitching staff has racked up 1,119 strikeouts so far this year, which is first in the majors. The Rays might not end up in the playoffs, but they continue to prove they won't go down without a fight.
Want free sports betting picks? Doc's Sports has you covered - get $60 worth of picks free from any of Doc's Sports expert handicappers. Click here for free picks (new clients only).
Read more articles by Aaron Smith