Sports Betting 101: the Power of Keeping Detailed Statistics
by George Monroy - 8/22/2014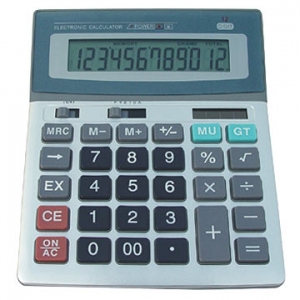 Did you ever having the feeling that every time you bet on the Oakland Raiders or New England Patriots, or whatever team happens to be killing you at the moment, that you always lose? Wouldn't it be great if you had a data base on your laptop that instantly showed you how well you do when wagering on a certain team or certain spread?
We've all heard the expression "knowledge is power," and that line couldn't be truer than in sports betting. Finding patterns and trends and using them during your handicapping is one the biggest factors in becoming a profitable bettor. And while we all analyze ATS trends and various other stats, not too many bettors take the time to analyze themselves and the actual bets they make.
Changing the way you bet
Most bettors have been wagering on sports for years and are stuck in their patterns of betting. Some may keep a tally of their profits or individual wins and losses, but most only take a look at the week's lines and let whatever website they use keep track of the rest.
A few football seasons ago I decided to change the way that I bet. I decided to create an excel spreadsheet that tracks my wins, losses, favorites, underdogs, spreads and every team I bet on or against. Every bettor has certain plays that they love to make, doubling down on home teams trailing at the half or taking certain in-game lines or "unders" on certain spreads. The question is, do those plays actual work?
Keeping Stats
It took me years to realize that I love wagering on large favorites and had an aversion (like most bettors) to wagering on underdogs in general. The idea behind keeping a detailed excel sheet of stats is to learn your betting patterns and begin to fix leaks or bad plays in your betting repertoire. Of course, there is nothing inherently wrong with betting a large favorite as they should still cover those spreads at a 50 percent rate.
However, what I was doing was taking inflated lines on popular teams for years. Back in the early 2000s when the Los Angeles Lakers were dominant, I would take larger-than-normal lines simply because it was the Lakers. I was doing the same thing on the Patriots and New York Yankees as well. One thing that bettors can be notorious for is having a short memory span. Forgetting those losses was easy once one of those big favorite covered a spread by a wide margin.
If I had been keeping stats years ago, I could have assessed by own betting at the end of each season and tried to fix the leaks in my betting system.
Creating a spreadsheet
Creating an excel spreadsheet to track your gambling is not as difficult as it may sound. And while I will not go over the details here, a simple Google search should be enough to get a computer-savvy person going, but there are many other options for the technologically-challenged bettors.
There are Web sites that can create a detailed spreadsheet for as little as five dollars. There may even be free templates ready to go that would only require minimal changes. What I can suggest, however, is the type of categories you would want to keep track off. In my spreadsheet I keep track of every team I bet on and against. I also keep track of every spread that I wager on and the type of bet that I make. One thing I love to do is make second-half bets, but I never knew if they were profitable until I started keeping track.
Conclusion
Keeping track of your bets can take the fun out of sports betting. No one really wants to be confronted with their weaknesses and betting faults. However, taking the time to actually keep track of your bets could be the best thing to happen to your bankroll. Sure, sports betting is about enjoying yourself and having fun. However, isn't the final object to win?
Want free sports betting picks? Doc's Sports has you covered - get $60 worth of picks free from any of Doc's Sports expert handicappers. Click here for free picks (new clients only).
Read more articles by George Monroy