Sports Betting Insights: MLB Trends That Matter
by Dave Schwab - 6/19/2014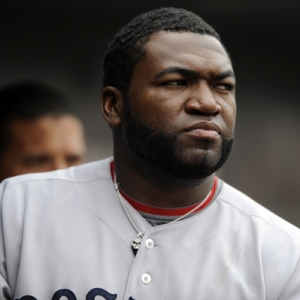 Anyone who wagers on sports on a regular basis understands the importance of recent betting trends when it comes to handicapping future results, especially if you subscribe to the statement that "history tends to repeat itself". When it comes to wagering on MLB games, this concept takes on a meaning of its own.
Betting trends for any particular MLB matchup are almost as prevalent as the sheer amount of statistics that are available for MLB games as a whole. The sport of baseball takes statistics to a whole new level as compared to other major sports. Why should things be any different when it comes to an expanded set of betting trends?
The trick in wading through this wealth of information is to know which trends provide the best clues to future results. I always like to begin my breakdown of the numbers with the trends that pertain to each team's starting pitcher. For example, what is a team's recent record when that particular starter is on the mound? This can be broken down further between games at home and games on the road. One of the most telling trends can be the overall record for each side in past head-to-head matchups between the two starters. This is especially true in division matchups where starting pitchers have far more opportunities to face one another.
Once you get past the opening game of any new MLB series, then home plate umpire trends will begin to kick in for the remainder of the matchups in that series. I like to use umpire trends when handicapping the "over" or "under" for a contest, particularly if it is already leaning one way or the other. There are a few umpires in the majors that definitely have a tendency to call a game one way or the other as reflected by their past record against the total line. Home plate umpire trends are deemed to be so important to a potential outcome that they often have their own separate category in a betting guide's matchup report for the games.
Another trend that I really like to take into consideration on a regular basis is a team's record in the first game of a new series. Sometimes you can uncover some glaring differences between two teams, with one having a dominant winning record in Game 1 facing a team that has lost quite a few of their recent series openers. You still have to do your homework handicapping all the other factors that are important to this particular matchup, but if this glaring difference does exist, I am much more likely to make a play on the team with the winning record in Game 1.
Since the moneyline is the primary betting line used to wager on MLB games, I like to check a team's recent record as a favorite, or in the case of an underdog how it has done when it is not favored to win. Teams that consistently come through as a favorite can help to lessen some of the general risk that comes with betting favorites on a moneyline. Starting pitchers will pretty much dictate which team is favored in any contest, even more so than where the game is being played, so these trends can be combined with the available pitching trends to help paint a pretty good picture of a projected outcome.
Some of the trends that I heavily discount are ones that involve days of the week and how a team has played on grass. This is not to say that these trends do not have some kind of merit, however it's just that they are too vague to carry any kind of real importance. Just because a team has an impressive winning record on a Wednesday does not warrant a bet on this Wednesday's game. As far as the playing surface, you must first take into consideration the field at a team's home ball park where it plays half of its games. Trends that reflect a team's record at home verses on the road can be far more telling than atrend that is tied to the playing surface.
Doc's Sports is offering $60 worth of member MLB picks absolutely free - no obligation, no sales people, no credit card information. You can use this $60 credit any way you please on any of our top MLB handicappers. Get your free baseball picks now.
Read more articles by Dave Schwab