Elite Eight Bracket Picks for the NCAA Tournament 2015
by Trevor Whenham - 3/28/2015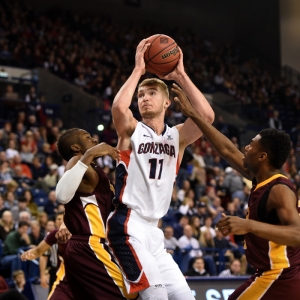 The Sweet 16 has only been over for a few hours, and I already can't wait until the Elite Eight starts. I always love the Elite Eight, but never like this. This is a ridiculous display of heavyweights. Huge-name programs playing great ball and squaring off against other top programs. It's a dream for the networks - and the fans. My original bracket is still in pretty good shape - it was a very good year to avoid taking many risks. Let's start from scratch now, though, and try to pick a perfect bracket going forward. Here, then, are my Elite Eight bracket picks for the NCAA tournament:
Midwest - Kentucky vs. Notre Dame: I get it - Notre Dame is the best team Kentucky has faced; they made a good Wichita State team look less than average, they play a different style than the Wildcats have seen so far, they are well-coached and confident, and they have nothing to lose here. They could be dangerous. Did you see that freaking Kentucky game, though? I watch sports constantly and have done so for decades now. I have never seen anything like that at this kind of level of performance before.
Bob Huggins is a good coach with a tough system to play against that the team really bought into this year. Against this Kentucky squad, though, they were helpless from the opening tip. The game opened up 18-2. Sometimes games open on a run and you know that the other team will get back into it. This thing was over instantly - and it certainly didn't get any closer as it went along. Kentucky clearly wanted to make a serious statement. It showed how focused and hungry they are - not to mention talented.
What I liked most about the tour de force was John Calipari. The game was a farce by the half, but he was visibly angry in his interview because his team wasn't good enough yet. And you knew he was going to let his team know it. At the end of the game the Wildcats were up by about a million, but Calipari was still coaching like crazy, and his team was responding. We have a chance to witness history here, and with all due respect the Irish just aren't the team to stop it. Neither are Wisconsin, Arizona, Duke, Gonzaga, Louisville or Michigan State, but that's a story for later.
West - Wisconsin vs. Arizona: If this game is half as good as their last meeting then this is going to be a gem. It should be. In fact, it should be better. Neither team has played near their potential so far in this tournament, but they have shown a whole lot of toughness when it matters. There is excellent talent - and size - on both sides. The coaching is strong on both sides - though I give Arizona the slight edge there. Both have been mostly dominant throughout the season, and both have experience and leadership. What a game. I picked Arizona when I initially filled in my bracket, and I don't see why I would change it up now. It's going to be a tough game, though.
East - Louisville vs. Michigan State: I can't remember a Final Four any more big-name packed and sure to thrill than this one. I mean - Pitino vs. Izzo. And that's the game with the lowest seeds. Wow. Michigan State is a team that just won't quit. I don't entirely understand how they are doing it - other than they always seem to do it. Louisville, even though they are a No. 4 seed and the Spartans have already disposed of the No. 2 and No. 3, is the best team that Michigan State has faced given how they are playing lately. More specifically, Louisville's win over Northern Iowa and their second half against N.C. State are two of the better performances all tournament from teams not named Kentucky. Louisville has not been consistent all year, and they were clearly frustrating their coach at times, but they have found their game now that it matters - and Pitino is on his way to another Final Four.
South - Duke vs. Gonzaga: In terms of competitiveness and anticipation, they may have saved the best for last - and that's incredible given how good the other three games could be. Duke does not feel like they have found their top gear yet in this tournament, but with Jahlil Okafor and Justise Winslow on their side they are incredibly dangerous. Their coach knows a thing or two about getting to the Final Four, too. Gonzaga is the definition of underachievement in the tournament. They are back in the Elite Eight for just the second time, though, and this team already feels different. The talent is impressive. Kevin Pangos is a rock leading the way, Kyle Wiltjer is just unbelievable, and the depth is impressive. Duke has better top-end talent, but they are really lacking in depth. It's going to come down to who can dictate the play. I love this feisty group of Bulldogs this year. I picked them to make the final - and get crushed by Kentucky - before the tournament started, and I feel even better about that now.
Want free sports betting picks? Doc's Sports has you covered - get $60 worth of picks free from any of Doc's Sports expert handicappers. Click here for free picks (new clients only).
Read more articles by Trevor Whenham