MLB Betting Advice and Handicapping: Totals Trends Report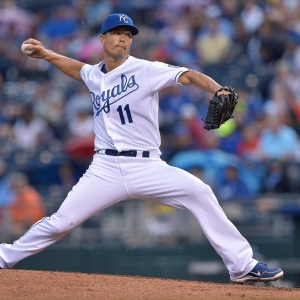 We are about a month until the All-Star Game in Cincinnati, and I expect a lot of movement in the standings between now and then. This is usually the time of the year when the pretenders start fading away and the best teams make their runs. The Minnesota Twins have started their slide, and it's unlikely they'll be able to bounce back to contend in the AL Central. Paul Molitor is doing a really good job with this Twins team, but they simply don't have enough talent to contend for an entire season. The AL West intrigues me more than any other division. Both the Houston Astros and the Texas Rangers seem to be overachieving, while the Seattle Mariners have been a huge disappointment. That should be a fun division to keep an eye on the rest of the season.
The Major League Baseball regular season is a marathon, and over the course of the season you'll want to latch onto certain trends that could make your season a profitable one. Doc's Sports will be doing a bi-weekly totals trends report to keep tabs on which teams are trending in one direction or the other. Statistics in this report are for games played between June 4 and June 16.
Top Five "Over" Teams (Number of Overs Listed First)
1. Atlanta Braves (9-3) I have to admit I've been wrong so far this year on the Braves offense. They have been far better than I expected. They aren't good against left-handed pitching, but against right-handers they have been solid. The offense isn't the only reason Atlanta's games are going over at a rapid pace, though. Atlanta's bullpen, which was once the best in the National League, now has an ERA of 4.71 (dead last in all of baseball).
2. San Diego Padres (8-4) I've been right about the Padres so far this season. In a couple of the previous reports, I mentioned that backing the over with this team all year would likely end in a nice profit. The Padres offense is clearly much better this season, but their defense and pitching staff is a lot worse. Combine that with the fact that the oddsmakers continue to set very low totals on their games, and it's a nice equation for games to finish over the posted total.
3. Washington Nationals (7-4-1) The Washington Nationals looked like the best team in baseball for a while, and now they are back to struggling like they did early in the season. I'm stunned to see Washington with a 3.96 overall team ERA. Max Scherzer has been amazing, but the rest of the rotation hasn't lived up to expectations. The defense has cost this team many times this year also. They're playing Tampa Bay and Pittsburgh this week, which should be interesting since both of those teams often play a lot of low-scoring games.
4. Philadelphia Phillies (7-5) Is it the Phillies offense getting better or the Phillies hapless pitching staff leading to overs? It's really some of both. The Phillies offense has been surprisingly decent against lefties this year. Philadelphia has a .310 on base percentage against left-handed pitching. The Phillies have a miserable .274 on base percentage against right-handed pitchers. Philadelphia just gave up 19 runs to the Orioles on Tuesday night. Fading the Phillies the rest of the year will be a popular bet, but you'll have to lay ridiculous prices to do it.
5. Oakland Athletics (7-5) There was a time when the Oakland Athletics had one of the best pitching staffs in baseball. That isn't the case anymore. Scott Kazmir has been really good, but if the A's don't make a run soon, he'll likely be traded in the middle of the season. The bullpen has the second-worst ERA in baseball. Oakland's offense is much better against right-handed pitching, so be careful with the over if they are facing a lefty.
Top Five "Under" Teams (Unders Listed First)
1. Texas Rangers (10-2) The terrific start to the season by guys like Nick Martinez and Yovani Gallardo has allowed the Rangers to surprise a lot of people this year. The oddsmakers continue to set very high numbers on Texas' games, which has allowed the under to come in at a very high rate. Texas has committed 55 errors this year, though, and the bullpen isn't good. If oddsmakers start adjusting the Rangers numbers downward, the over might become a solid play for a while.
2. St. Louis Cardinals (9-2) The Cardinals have been amazing on the field this year. If the hacking investigation turns up badly for St. Louis, they could have some serious off-the-field issues. St. Louis has pitching depth that almost everyone else in the majors could only dream of, both in the rotation and in the bullpen. Another often overlooked source of the Cardinals success is their tremendous defense.
3. Pittsburgh Pirates (8-3) The Pittsburgh Pirates enter Wednesday's play having thrown three shutouts in a row! Even more impressive is the fact that they have thrown five shutouts in their last six games. The Pirates have a star in Gerrit Cole at the top of the rotation, and A.J. Burnett has been terrific as well. I think this team will be a really tough out in the postseason.
4. Miami Marlins (8-3-1) Give credit to the Miami Marlins for not just folding up the tent and giving up for the season. Their ugly run a few weeks ago could have easily turned into a season-long problem. Miami has gotten some much-improved pitching performances over the last couple weeks from David Phelps, Mat Latos, and Tom Koehler. This bullpen has a lot of good arms. Miami is eighth in the majors in batting average but only No. 22 in runs scored, so they are clearly having trouble offensively with runners in scoring position.
5. Kansas City Royals (7-3-1) The Royals had one of the best defenses in baseball last year, and they are doing the same thing again this year. This team saves runs at an amazing clip, and that is one of the key reasons they are so successful. This defense makes some mediocre pitchers look great. It doesn't hurt to have a tremendous bullpen to come in to shut the door, either.
Doc's Sports has a great offer for new clients. You can get $60 worth of picks from any Advisory Board handicapper for any sport he handicaps. All with no obligation and no credit card needed. Claim your free picks today .
Read more articles by Aaron Smith