MLB Handicapping: Pitching Rotations to Keep an Eye On
by Trevor Whenham - 2/17/2015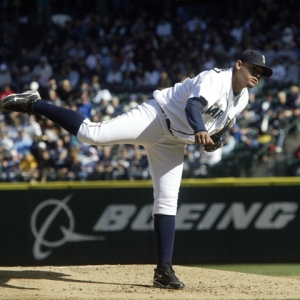 Pitchers and catchers are now just a couple of days away from starting the long process that won't end until the last team is standing in October. Since pitchers are the first to get going, it only makes sense that we look at them to see what has changed and what it can mean. A team can do more to change their fate by overhauling their rotation than any other single move, so it pays for handicappers to pay close attention to what pitching staffs have changed and which ones are worth watching closely. Here are five staffs that I will have a close eye on to start the season (odds to win the World Series are from Bovada):
San Diego Padres (14/1): The Padres made more moves this offseason than all of the other teams combined - or at least it seemed that way. At the forefront of their incredible overhaul was the addition of James Shields to the top of the rotation. He immediately improves things. Far less high-profile, but still potentially very impactful, is the addition of Brandon Morrow. There is also Josh Johnson, who has been with the team for a year but missed last season due to Tommy John surgery. He's a wild card with high upside. Add it all up and there is a good chance that this rotation is much better than they have been. As significant as the new arms for the potential of this rotation, though, is the dramatic increase in run support that can be expected. They have a whole new outfield and really a new team. Guys like Justin Upton, Matt Kemp, and Wil Myers should make things much more comfortable for the Padres pitchers. Comfortable isn't something a San Diego pitcher has been in a long time. This should be a much-improved rotation - and team.
Chicago White Sox (16/1): The most impressive part about the addition of Jeff Samardzija isn't that they got him - though that isn't insignificant - but that they gave up nothing of note to get him from Oakland. It was robbery in broad daylight. Samardzija isn't an ace, but he is capable of taking a lot of pressure off of Chris Sale at the top of the rotation, and that is a luxury that the ace has been missing for a while. Add in a bullpen that is significantly better than it was - on paper, at least - and more run support as well, and you have a team that could be led by their rotation from the land of also-rans into legitimate contenders in a division that is far more wide-open than it should be thanks to brutal offseasons by Detroit and Kansas City.
Chicago Cubs (10/1): You can argue that the team overpaid for Jon Lester - I certainly would. Whether they did or not, the point is that they got him. They also added Jason Hammel to beef up the starters. Add those two to the stable of younger guys with potential - Felix Doubront, Jake Arrieta, and especially Kyle Hendricks, and you have the potential for a pretty decent rotation. This team has been rebuilding for, seemingly, a generation, but they should be close to ready for prime time now. That will certainly help the pitchers. As helpful for these arms is the addition of Joe Maddon - the first competent manager at the top of his game they have had in far too long. This is a team that should be - and absolutely needs to be - much better than they have been lately.
Boston Red Sox (10/1): The Red Sox are a team to watch largely because the rotation is a bit of a mystery. They spent fortunes to add Pablo Sandoval and Hanley Ramirez, but the names they added to the mound - Justin Masterson, Rick Porcello, and Wade Miley - aren't nearly as inspiring. You could argue that that could be enough to win a wide-open AL East or that it will be what anchors this team down to mediocrity. It's also worth watching this rotation because, despite management's denials, rumors persist that they could still be looking to trade for an ace - like Cole Hamels. This is one of the toughest rotations to judge amongst the major contenders.
Seattle Mariners (16/1): What is most notable about this team compared to the others on the list is how little they did in this offseason. The only really major move they made in the offseason was adding Nelson Cruz's bat. They did trade for J.A. Happ, though, and he is a solid addition. They are heading into this season with the same basic rotation that they have had up to this point. That's a pretty easy thing to do when you have Felix Hernandez and a solid collection of arms behind him. They had the top team ERA in the American League last year, so more of the same would be more than good enough for a team that improved their lineup and should be poised to do some damage in a vulnerable AL West.
Read more articles by Trevor Whenham