MLB Handicapping: Time to Panic for Teams with Slow Starts?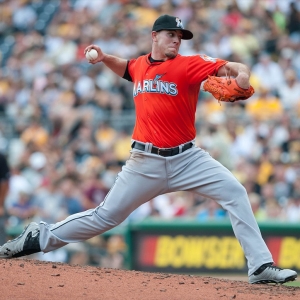 Teams have played only somewhere between six and eight games in this very young baseball season. That means that they have at least 156 left to play. In other words, what has happened so far really doesn't matter in the grand scheme of things. That being said, since we spent so much of the offseason thinking about what we expected to see from teams, it's never too early to check in and see what squads have not been what we thought they were.
Here are the four most disappointing teams out of the gate so far this season:
Miami Marlins: After an aggressive offseason, the Marlins were supposed to be poised to turn things around and contend this year. It's not too late, of course, but the season hasn't exactly started with a bang. Through the first week of the season they are a truly ugly 1-6 - tied with the predictably awful Twins for the worst record in baseball. That record is even worse than it seems - they dropped two of three at home to a Tampa Bay team no one likes and lost four to a pretty bad Atlanta team. Power has totally deserted the team so far - they have hit just one home run in seven games. The team's superstar - a very rich guy - Giancarlo Stanton - is hitting just .130 and has three hits in seven games. That's a disaster, Also a disaster is their nearly-$10 million man on the mound, Mat Latos. He finished his first start as a Marlin with an ERA of 94.50. That's not a misprint, and it isn't good. In two-thirds of an inning he allowed seven earned runs. He was better in comparison in the second outing but still really lousy. The rotation was an expensive overhaul in the offseason, and Latos has big expectations on his shoulders.
Chicago White Sox: For months now we have been hearing about how both teams in the Chicago area have turned things around and are going to be forces to contend with. The Cubs have been fine, but the White Sox have disappointed out of the gate. They are 2-4. That's not terrible, but they should be better. Two big issues stand out for me above the rest. First, they opened their season by getting swept by their key divisional rivals in Kansas City. It was ugly, too - they scored just a single run in two of the three games and were outscored by a score of 21-7 overall. Second, Jeff Samardzija. When he was brought in to be the counter-punch to ace Chris Sale it made me nervous. I just don't trust him. He hasn't given me any reason to change that opinion so far. He has given up nine runs in two outings, and his 6.23 ERA is far from impressive. He needs to be very sharp for this team to reach their potential. He obviously hasn't been so far.
Washington Nationals: The Nats were the World Series favorites heading into the season. World Series favorites are not supposed to lose five of seven out of the gate. They are not supposed to lose series to clearly inferior teams - the Mets and Phillies. They are supposed to be hitting much better than .194 as a team - the worst in all of baseball. They have had five quality starts in seven games, so the rotation mostly isn't to blame - though Stephen Strasburg looked more than ordinary in his first start. They have had no help, though, and the bullpen hasn't been good enough. This team was supposed to run away with their division. So far, though, it seems like they haven't noticed that the starting gate opened.
Seattle Mariners: Maybe I'm just bitter because I picked the Mariners to win the American League, but I have been very underwhelmed by this 3-4 start. That record is flattering, too - they are 2-0 in games started by Felix Hernandez, so they are a dismal 1-4 with the king not on his throne. That's not the only issue. Their upgraded bats aren't performing, either. They are dead last in the league in on-base percentage - just .237. Robinson Cano is getting his first slump of the season out of the way early. Nelson Cruz hasn't been nearly as bad, but he's not where he should be, either. It could be worse - they did win two of three at divisional rival Oakland - but this is not yet the team that finally should be able to make a breakthrough.
Read more articles by Trevor Whenham