MLB Spring Training Betting: Keys to Preseason Handicapping
by Trevor Whenham - 2/22/2015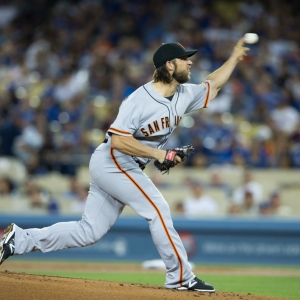 I would never bet on the NHL Preseason. I would never even watch the NFL Preseason for the most part. NBA offers little of note in their preseason. Baseball, though, has managed to make their spring training romantic and intriguing from a fan perspective and even somewhat interesting for bettors as long as they are choosy. Bettors who want to have betting success during spring training, though, need to do their homework and think about how the spring differs from the regular season and what they need to do to adjust and exploit those differences.
Here are six big considerations you have to keep in mind to cash in during the spring:
What pitchers will you see?: In the regular season we can reasonably expect to see the starting pitchers play for at least five innings most days, and then we can make an educated guess about which pitchers we will see out of the bullpen and how much they will play. That's just not the case in the spring. Especially early in the spring we'll often see pitchers appear for only a couple of innings. During the season teams want to win, so a starter will go as long as he can while still being effective and giving his team the best chance to win. The spring isn't about winning - it's for getting ready for the regular season. Pitchers are often on strict pitch or inning counts, and managers will be more interested in getting to see several pitchers get game action than he will be about maximizing the play of one player. When you are betting on games in the spring, then, you need to do some work to get a sense of what the pitching scenario is likely to be and how much that impacts your betting decisions. This can be a headache, but it can also create opportunities for bettors. The public will, for example, often overbet a team's ace in the spring, forgetting that he isn't going to be able to have nearly the impact on the game that he would in June or July.
How long will the starters play?: It's not just the pitchers that are limited. It's reasonably rare early in the spring to see position players play a full game. Again, managers are more interested in seeing what they have and getting everyone evaluated and ready than they are about winning. As a bettor, then, you can't be nearly as concerned about the edge that particular players give their team in the spring because that will be minimized compared to the regular season. You can often get a sense heading into a game of what to expect based on comments managers make to beat reporters or what is available on forums or on Twitter. The more accurate your sense is of who will play and for how long, the bigger your edge over the public will be.
Is it a split squad game?: There is nothing worse in the spring than finding a matchup you would like to bet only to recognize that it is a split-squad scenario, and it's not really the matchup you thought it was. Split-squad games - when a team plays two games at the same time in different stadiums and splits their roster between the two games - are great for developing and evaluating players but can be rough for bettors. Every problem can become an opportunity, though, so if you know it's a split-squad game and know how the squads are being split, you can have an edge over most public bettors. As a plus, position players will often play longer in split-squad games than in full-squad contests.
What do we know about the managers?: Some managers will be out to win every game they play in the spring - they are hyper-competitive, and winning is in their DNA. They might feel that the team needs to be taught how to win or that building momentum in the spring can pay off in the regular season. Other managers are not at all worried about their spring record. They treat the games like nothing more than scrimmages with a scoreboard and care only about accomplishing what they need to do to get their team ready. Understanding what motivates a manager and what his tendencies are can provide a real edge for bettors.
What can be ignored: In the regular season there are a lot of things we have to consider that we don't really need to worry about during the spring. The weather, for example, is almost always perfect in Arizona and not much worse in Florida, so the edge that the weather can create in the regular season is usually not worth worrying about. In Arizona the travel is really short - games are played within the greater Phoenix area. Florida's games are more spread out but still reasonably close. That means that travel is irrelevant as a factor unlike the regular season. Crowds are big in some stadiums, but - especially in Arizona - not partisan very often and not usually very loud, so home-field advantage isn't what it can be in the regular season. Fatigue also isn't a factor to worry about even though teams play every day for a month because the rosters are so big that players can get all the rest they need.
Is there enough value?: Whenever you bet on baseball you always want to make sure that you have an edge. That's basic. In the spring, though, because there are so many more unknowns and uncertainties, you want to make sure that that edge is even bigger than normal. If a game doesn't really, significantly tilt towards one team over the other then you need to have the discipline to pass on it and look for a better opportunity elsewhere. No point in burning up your bankroll before the real games begin on games with thin edges and too much risk.
Want free sports betting picks? Doc's Sports has you covered - get $60 worth of picks free from any of Doc's Sports expert handicappers. Click here for free picks (new clients only).
Read more articles by Trevor Whenham