MLB World Series Futures Odds: Beware of Betting these Teams
by Trevor Whenham - 3/6/2015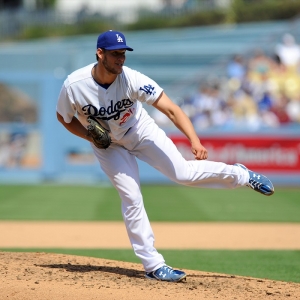 Spring training has only just begun. That means that we are a month away from games that actually count for anything and at least a couple of months away from really knowing which teams are for real and which ones are just playing out the string. That doesn't mean that we can't speculate now, though. In fact, speculating is the fun part. In most years, the teams at that are favored right now are destined to burn the money of the public bettors that back them. This year there are several teams sitting in the top quarter of the league in the futures odds that just don't seem like a good idea to bet on. (Odds to win the World Series are from Sportsbook.ag):
L.A. Dodgers (+800): It has been good business to doubt the Dodgers the last couple of years, and I don't see any reason to change that now. There are several reasons I doubt them. For one, I just don't trust the front office to put together a strong team or for Don Mattingly to lead on the field. I have all the respect in the world for Clayton Kershaw, but great pitchers don't stay great forever. Ask Tim Lincecum. Or Justin Verlander. The rotation needs him to be a superhero in order to be of championship-caliber. I also really don't like that there are four starting outfielders on this roster - Andre Ethier, Carl Crawford, Yasiel Puig, and Joc Pederson. Maximizing those assets while keeping them happy is going to be all but an impossible task. I also don't really like the addition of Jimmy Rollins. This team obviously could win it - they have absolutely spent enough money to do so. I just don't see any upside at all in betting on them at this price.
Boston Red Sox (+1200): Disastrous season to World Series title to disastrous season. I'm getting motion sickness riding the rollercoaster of this team. We're supposed to be climbing again, but I'm not quite as far onto the bandwagon as most seem to be. David Ortiz is going to bottom out as some point - he's 39 and not exactly petite. Pablo Sandoval is much younger, but he's bigger, too. He's no sure thing in this setting. Hanley Ramirez isn't a sure thing anywhere and isn't the most positive addition from a team perspective, either. I also am not in love with a rotation that has Rick Porcello on the top line, and am not confident that this rotation will improve like it needs to. They went from the cellar to the penthouse two years ago. It doesn't seem like a great idea to bet that they will do it again - not at this price.
Chicago Cubs (+1400): Jon Lester is a good pitcher, but he is changing leagues. That always makes me nervous. It also makes me nervous that this team is as young as they are and that they are being asked to do so much more than they have forever. I also don't love that it is a new and very different manager in charge. In all cases, there are a lot of things to be positive about, but it seems like we are being impatient by expecting them to be ready for prime time this year. It takes time for a team to grow completely into itself, and to me this feels more like the year before the big year instead of the big year itself.
San Francisco Giants (+1600): In the opening days of spring training we have seen Madison Bumgarner thrashed, and Hunter Pence was injured when he was hit by a pitch and could miss two months. Neither of those developments really means anything in the grand scheme of things, but they are a good reminder of just how daunting of a task it is to try to capture lightning again and defend a World Series title. It's important to remember, too, that this was a team that was very good for a month in the playoffs, and just barely good enough in the regular season. They don't have much margin for error from last year's regular season. One thing I am not concerned about, though, is the departure of Pablo Sandoval. He is a nice player and a strong postseason contributor, but he just isn't worth the money that they would have had to pay him. It was time to move on, and the dropoff won't be hugely significant. Of bigger concern, though, is that this team did not get any better while so many teams that finished behind them in the standings - Miami, San Diego, the Marlins and Cubs - all did.
Doc's Sports is offering $60 worth of member MLB picks absolutely free - no obligation, no sales people, no credit card information. You can use this $60 credit any way you please on any of our top MLB handicappers. Get your free baseball picks now.
Read more articles by Trevor Whenham