NHL Playoffs Betting Advice: Differences in Wagering from Regular Season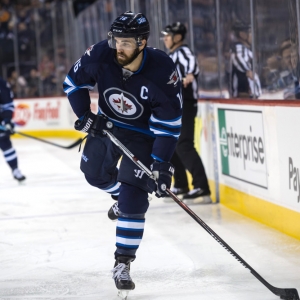 For hockey fans and hockey bettors, there is nothing better than the Stanley Cup playoffs. Sure, the regular season is great and all. When the playoffs start, though, intensity amplifies, play gets much more disciplined and fast, and the best emerge. It is like hockey on steroids - a better, stronger version of the sport.
Bettors who want to succeed betting on the playoffs mostly need to keep doing what they have done to find success in the regular season. There are a few key differences between now and the regular season, though, that bettors need to keep in mind to maximize their chances of postseason betting success. Here are six of those key differences:
Familiarity: It is very rare during the regular season for a team to even play a home-and-home in the NHL these days. Thanks to the schedule reconfiguration, teams in the same division don't see each other quite as much, either. In the playoffs, though, teams play each other four to seven times in a row. Teams that aren't familiar with each other become so in a hurry, and teams that already know each other well develop a new intimacy. That means that teams have a much better sense of the strengths, weaknesses and vulnerabilities of each other. It also means that if they didn't like each other before then they will likely learn to truly hate each other.
In the regular season teams have to adjust and adapt to a new team every game. That means different playing styles and challenges. Coaches need to be able to get their players ready from game to game. In the playoffs those adjustments only exist between rounds, so bettors can focus less on how well the teams will be prepared in between games and more on what they bring onto the ice.
Evenly-matched: Even the biggest mismatch in the playoffs is far more evenly-contested than a lot of games played during the regular season. In years like this one when the playoff hunt was so competitive, it takes a talented team capable of a lot of success just to qualify for the playoffs. Think about it - neither the Bruins nor the Kings were ultimately capable of making the postseason in their brutal races, and they were among the preseason favorites. Given the generally high level of competition, it can be easy for bettors to overestimate favorites and underestimate underdogs as a result.
Crowds: Every building in the league will have a louder, more inspired crowd than they do in the regular season. Without exception. In some cases - teams that are ending a playoff drought, for example - the crowd influence will be particularly strong. Because of the insanity n the stands, the home-ice advantage in the playoffs can be larger, and therefore more important to consider, than it is in the regular season.
Public money: Casual hockey fans become intense ones when the playoffs start. Fans jump on their bandwagons, and they often like to have a little action to support their cheering. In a lot of cases during the regular season you don't need to be that aware of dumb money because there just isn't a lot of it - at least not relative to more popular sports. In the playoffs, though, bettors need to pay much more attention to the effect that public betting has on how lines are set, how they move, and where the value is as a result. This is especially true in the first games of series and in Game 7s.
Rest: Later on in the playoffs the physical toll of the brutal postseason is a real concern for bettors. In the first round, though, the opposite can actually be true. Teams have had a minimum of three full days off before the playoffs start. Many playoff squads had nothing of note to play for in their final game or two, so they gave key players even more rest. The first round playoff schedule this year requires no back-to-back games for any teams, and three series have two days of rest scheduled between a game at some point.
This is, at least in terms of games played, a more leisurely time of year than teams have seen for a while. That can be a bit of a boost for teams that were banged up or for older teams that can't handle wear and tear quite as well.
Motivation: In the regular season bettors often have to act as amateur psychologists; or psychics, even. How desperate will teams be to win a given game? What lineup will they ice? Will star players play full roles? Who will start in net? There is nothing more frustrating than betting on a team and then discovering that they are not icing the team you hoped to be backing.
In the playoffs, though, that just doesn't happen. Teams ice their best possible roster, and they are highly-motivated to play their best and win every single game. Without exception, a win is the most important thing in any playoff scenario. That removes one key challenge for bettors.
$60 worth of member's NHL picks absolutely free - no obligation, no sales people - you don't even have to enter credit card information. You can use this $60 credit any way you please on any of our top hockey handicappers. Get your free picks by clicking here! Also, for a limited time get three hockey handicappers for the price of one for a playoffs package! Click here for our 3-for-1 NHL picks offer.
Read more articles by Trevor Whenham