Super Bowl Betting History: Handicapping Defending Champs
by Trevor Whenham - 1/27/2015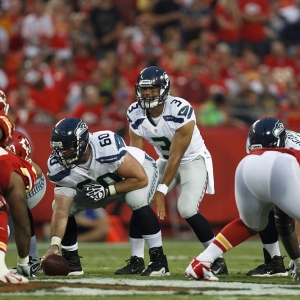 We are told time and time again just how tough it is to be the reigning Super Bowl Champion. Time and again teams have fallen short of making the playoffs - never mind repeating as champions - the year after winning it all. There are plenty of reasons for that - contract situations after the big game can force a roster overhaul, egos can get out of control, the immense pressure can be too much for teams that play in tough environments, every team is out to knock the target off your back every time you play, increased media and promotional obligations can cut down on preparation time, a lack of hunger can limit how hard players work, and so on.
Free $60 in Member Super Bowl Picks No Obligation Click Here
Defending is tough, but it isn't impossible. The Seahawks are looking to become the ninth team to pull off the feat - which is quite a few if you think that only 48 Super Bowls have been played. The last, of course, is the very team that will be looking to end the Seahawks' Super Bowl streak at one - the Patriots won in both 2004 and 2005.
So, by looking back at history can we learn anything that will help us know what to expect from Seattle this year? Will any trends jump out? Let's take a look:
Successfully defended the title
Green Bay Packers, 1967 and 1968: Given that these were the first two Super Bowls, the comparison is hardly relevant. The Super Bowl was new and not particularly enthusiastically embraced back then, so the pressure Green Bay faced was a fraction of what it is today. Green Bay was heavily favored both times and still covered easily each time.
Miami Dolphins, 1973 and 1974: Miami actually lost in the Super Bowl in 1972, so they came into their first win knowing exactly what to expect. The Dolphins were favored by less than a touchdown both times and covered in large part because they held both opponents to just a touchdown.
Pittsburgh Steelers, 1975 and 1976: The Steelers were favored both times but failed to cover the second win after winning by just four as seven-point favorites.
Pittsburgh Steelers, 1979 and 1980: The Steelers covered both spreads but not with much breathing room. They covered by just half a point in 1979 and by a point and a half the next year.
San Francisco 49ers, 1989 and 1990: The first year the Niners did not cover when they won a surprisingly tight game against the Bengals. There was much less drama the next year when they humiliated the Broncos 55-10 as 12-point favorites.
Dallas Cowboys, 1993 and 1994: Dallas was solidly favored against the Bills both times and made winning and covering both look pretty easy.
Denver Broncos, 1998 and 1999: The Broncos are the first team on this list to have been an underdog - they were 11-point dogs against the Packers in 1998, but they won by a touchdown. The next year they comfortably covered as solid favorites against the Falcons.
New England Patriots, 2004 and 2005: The Patriots did bettors no favors. They were favored by a touchdown in both games but beat the Panthers and the Eagles by only a field goal each time.
Close, but no cigar
1979 - Dallas lost to the Steelers after winning in 1978: Dallas was a 3.5-point underdog and lost by four to miss the cover by the narrowest of margins. They had covered easily against the Broncos as favorites in 1978.
1984 - Washington lost to the L.A. Raiders the year after beating the Dolphins: In 1983 the Redskins had won as three-point underdogs. The next year they were favored by the same three-point margin and were crushed by the Raiders 38-9.
1998 - Green Bay lost to the Broncos after beating the Patriots the previous year: Green Bay was double-digit favorites both years but didn't reward bettors. Their first game was a push, while against the Broncos they lost as 11-point favorites.
Overall
Teams that have played in the Super Bowl again the year after winning it have gone 6-5 ATS, but if you like the Seahawks to win this game you should be more optimistic - two-time winners were 6-2 ATS in the second game. Of note, the Seahawks are on track to be the only team on this list to have been an underdog in both of their Super Bowl appearances. The 1979 Cowboys are the only other team to have been an underdog as defending champion, and they lost to the eventual two-time champion Steelers.
Doc's Sports has a great offer for new clients. You can get $60 worth of picks from any Advisory Board handicapper for any sport he handicaps. All with no obligation and no credit card needed. Claim your free picks today .
Read more articles by Trevor Whenham