Super Bowl Betting Mistakes: Don't Fall into these Traps
by Trevor Whenham - 1/19/2015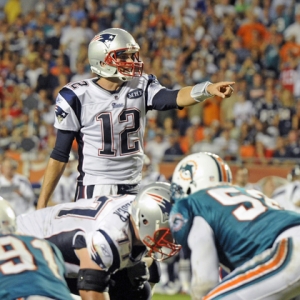 How do you have success betting on the Super Bowl? The biggest key is to avoid some of the biggest Super Bowl betting mistakes. This is a very tough game to bet on successfully for a bunch of different reasons. You can have success betting on the game, but to do so you need to be smart and careful, and you need to be more prepared than you have been for any game all year. These five rules can help put you on the right path to profits on this, the biggest of games:
Don't fall for the storylines: The media loves to cover the Super Bowl, and every single member of the media wants to be a little bit unique. They will dig around for some story, or some angle to a story, that can be their own. Over time some of those stories will gain traction, and we'll hear more and more about it. It's important for bettors to remember that the stories that gain the most traction and get the most attention aren't necessarily the ones that are the most important but rather the ones that sound the best. You can't just fall for a storyline because you are hearing it a lot or because you see someone talking about it every time you turn around. Bettors need to be very careful during the lead-up to the Super Bowl to carefully analyze the stories that the media is sharing. Do they make sense? Do they really matter? If they do matter, will they have an impact on the outcome of the game? What is that impact likely to be? Most importantly, is there a way I can profit from understanding that impact by making a bet with value?
Don't be so emotional: Chances are pretty good heading into the Super Bowl most years that you will have an emotional investment in the outcome of the game. For example, I am really sick of the Seahawks. I wasn't into Pete Carroll's shtick at USC, and I haven't warmed up to him in the NFL. I don't want him to win, but I absolutely can't let that color my analysis of the Super Bowl. Handicapping the game is not about what will make me feel better because of my long-held biases. It's about what will make my wallet a little fatter. The likely outcome of the game is the only thing that matters - regardless of who you cheer for or against from day to day.
Don't get sucked in by the props: The wide variety of prop bets available for the Super Bowl is perhaps the most exciting part of betting on the big game. There is some truly good value to be found in some props, but only if you look hard for them. For every attractive bet, there are about 30 that are just awful. Some of the awful ones sound fun, or compelling, but they are set up by the sportsbooks as traps to suck the cash out of your wallet. You can and should look to the props for bets to make, but when you do make sure that you understand exactly what you are betting on - and that the bet gives you a fair chance at a profit.
Don't get in a rush: You have nothing but time leading up to the Super Bowl - too much time. Over that time lots can change regarding the health of players, or their availability for other reasons. Heavy public betting will cause the lines to move - potentially significantly. You might as well use as much of the time as you can - get the most information you can to make the best possible Super Bowl bet. There is no need to hurry and place your bet too soon.
Don't throw it all away: If you have had a nice winning season up to this point then there's no better way to ruin your season and make your offseason miserable than to throw away a season's profits on some reckless bets. If you haven't had a winning season then the dumbest thing you can do is to chase a profit aggressively and wind up much further in the hole. Either way, the key is to make bets that make sense and to bet an amount that is reasonable - and that you can afford to lose. After all, the Super Bowl is unquestionably the highest-profile sporting event of the year, but from a pure betting perspective it's far from the most attractive of the year.

Doc's Sports is offering new clients free Super Bowl picks from any handicapper on our Advisory Board. This special offer does not require a credit card, and you will never have to deal with a salesman. Click here to get your free $60 NFL picks credit today.
Read more articles by Trevor Whenham