2016 Arizona Diamondbacks Predictions and Odds to Win the World Series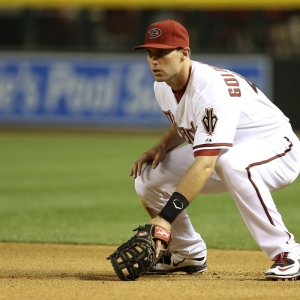 Teams that "win" the offseason rarely end up following that with a hugely successful season. Go ahead and discount the NBA because one star changes everything in that league. But in the NFL, take a look at the 2015 Miami Dolphins, for example. The year before, the Buccaneers won the offseason and flopped. Last offseason in baseball, everyone was praising the San Diego Padres and Chicago White Sox. Both finished at least 10 games below .500 in 2015.
That brings me to the 2016 Arizona Diamondbacks. They finished 79-83 last season under first-year manager Chip Hale. It was the team's fourth straight non-winning season and attendance had stagnated. It, frankly, had become a largely irrelevant franchise other than superstar first baseman Paul Goldschmidt. The Minnesota Twins of the National League so to speak.
That all changed this offseason as General Manger Dave Stewart and chief baseball officer Tony La Russa made some very bold decisions. The franchise blew every other team out of the water to lure Zack Greinke away from the Dodgers and made very controversial trades with Atlanta for pitcher Shelby Miller and Milwaukee for shortstop Jean Segura.
All the moves had major risks built in. The farm system has been plundered, especially from that Miller trade. The payroll will be the highest in team history. But the NL West could be there for the taking with the three-time defending champion Dodgers losing Greinke and suffering a ton of injuries this spring. The Snakes really had to do something to get some buzz going or local fans were going to start shifting their attention to the NFL's Cardinals once training camp started in late July.
Arizona opens the season April 4 at home vs. Colorado.
Diamondbacks 2016 Projected Lineup
Maybe the most underrated lineup in baseball even after losing vastly underrated outfielder Ender Inciarte (.303 average, 21 steals, great defender) in the Miller trade, infielder Aaron Hill in the Segura trade and catcher Jarrod Saltalamacchia in free agency. Only the Inciarte loss will be felt much. Arizona finished seventh in runs last year, and all but two teams ahead of the Snakes, Boston (terrible pitching) and Colorado (only NL team ahead of Arizona), failed to make the playoffs.
I'm totally projecting this lineup because Hale didn't use one lineup more than five times last season.
Segura is moving from shortstop to second base (probably) and will leadoff. The Diamondbacks also acquired right-handed pitcher Tyler Wagner in the Segura deal from Milwaukee for righty Chase Anderson, Hill, minor league shortstop Isan Diaz and $6.5 million. If Arizona gets the Segura from 2013, then this is a steal. But he really hasn't been the same since. Segura hit .257 with six homers, 50 RBIs and 25 steals last season. He's still only 26, so I like the risk.
Or Hale could go with center fielder A.J. Pollock to hit first and Segura in the No. 2 hole. Pollock blew up last year, hitting .315 with 20 home runs, 76 RBIs and 39 steals. He was second in the NL in hits, fourth in doubles, second in runs scored, third in steals, fourth in wins above replacement and won a Gold Glove. Pollock has been dealing with some elbow issues this spring but should be ready for opening day.
Goldschmidt hits third and he's simply a Top-5 offensive player in the majors. He was the NL runner-up for the second time in three seasons, batting .321 with 33 homers and 110 RBIs while also winning a Gold Glove.
The rest of the lineup is where the pieces are really going to move around. Right fielder David Peralta (.312, 17 HRs, 78 RBIs) should hit cleanup, followed by left fielder Yasmany Tomas (.273, 9 HRs, 48 RBIs), the Cuban who has yet to prove whether he's worth that huge contract. The rest of the lineup likely will be third baseman Jake Lamb (.263, 6 HRs, 34 RBIs), catcher Welington Castillo (.237, 19 HRs, 57 RBIs) and shortstop Nick Ahmed, who is all glove and no bat. But Hale could also decide to go with Segura at his natural position of shortstop at times and put Chris Owings at second. Either way, it's not a great infield offensively other than Goldschmidt. The outfield has major potential.
Diamondbacks 2016 Projected Rotation & Closer
When will teams stop giving such massive long-term contracts to pitchers over the age of 30? But the Snakes had to overwhelm Greinke to get him to leave Los Angeles, and they did so with a six-year, $206 million contract. The Dodgers balked at giving a sixth guaranteed year to the 32-year-old who has thrown more than 33,000 major-league pitches. Greinke was 19-3 last season and led the major leagues with a 1.66 ERA, the lowest in 20 years, and a 0.84 WHIP. He was a close second in the NL Cy Young voting.
While Greinke only cost money, Miller cost the very good and young Inciarte and the No. 1 overall pick in the 2015 draft in shortstop Dansby Swanson, as well as pitching prospect Aaron Blair. A lot of experts panned the Snakes for giving up Swanson. But Miller is under team control for several more seasons and had a 3.02 ERA in 2015 -- disregard his 6-17 record (including 24-start winless streak) on a bad Atlanta team.
That's a strong 1-2 punch at the top. Only Robbie Ray had an ERA below 3.75 while making at least 20 starts for Arizona last season. The rest of the rotation should be lefty Patrick Corbin (6-5, 3.60 ERA), who should now be 100 percent off Tommy John surgery that cost him all of 2014 and half of last year, Rubby De La Rosa (14-9, 4.67) and Ray (5-12, 3.52).
Brad Ziegler (30-for-32 in save opportunities, 1.85 ERA) closes things out and he now has a great set-up man in new addition Tyler Clippard. He leads all major league relievers with 464 1/3 innings pitched since the start of the 2010 season.
Diamondbacks Futures Odds
At BetOnline , Arizona is +2500 to win the World Series, +1200 for the NL pennant, +600 in the NL West and has an "over/under" wins total of 81.5, with the over a -135 favorite. Greinke is +2000 to win the NL Cy Young and Miller is +8000. Greinke has a wins total of 14.5 and Miller 11.5. Goldschmidt is +500 to win NL MVP and has a total of 30.5 homers.
Diamondbacks 2016 Predictions
FanGraphs projects Arizona to finish 80-82 and third in the NL West, 12 games behind the Dodgers. I'm fascinated to see if this grand experiment works. Few are smarter baseball guys than La Russa, but he has definitely mortgaged the future. I'm not ready to say this team is winning the NL West yet, but all those Dodgers injuries have left me less confident in L.A. I do love the over wins total here as well as over both pitchers' totals and on Goldschmidt's homers.
Want free sports betting picks? Doc's Sports has you covered - get $60 worth of picks free from any of Doc's Sports expert handicappers. Click here for free picks (new clients only).
Read more articles by Alan Matthews