Betting on the 2016 Super Bowl: Overrated and Underrated Handicapping Factors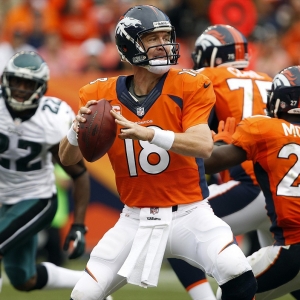 When you are trying to handicap the Super Bowl, there is no end to the potential distractions that can lead you astray. The media coverage is so intense for the game that everyone has an opinion and a storyline that they think is important. Inevitably, some of those storylines are overrated and get too much attention, and other storylines are underrated and will potentially have a bigger impact on the game than the buzz would lead you to believe. Of course, there is some perspective involved here - how you perceive the storylines will depend to some extent on how you see the game turning out. I am unquestionably on the side of the Panthers in this game from a betting perspective, so keep that in mind as you read these overrated and underrated factors for Super Bowl 50.
Overrated
Experience: The Broncos were in the Super Bowl two years ago. The Panthers have been only once, and it was well before any current players were with the team. The Broncos have a big edge in Super Bowl experience. It doesn't matter, though. Not significantly, anyway. For one thing, it's not like teams can't win without recent Super Bowl experience. The Seahawks did it just two years ago. The Panthers have been in the playoffs for several years, too, so it's not like they fell off the back of a turnip truck and find themselves in the Super Bowl. And the last time the Broncos were here they laid a massive egg and were thoroughly humiliated. They might have experience, but it certainly isn't experience with preparing properly, being mentally ready, or playing your best game when it matters. More significantly, what matters for a team is leadership and chemistry, and that doesn't necessarily come from being in the game before. The Panthers have uncharacteristic longevity and continuity in the coaching staff, and given their success this year they obviously have strong internal leadership and excellent coaching. With that you can overcome any experience deficit that there might be. Besides, it's not like this Denver team is identical to the last Super Bowl one. For starters, the head coach is different. So are many of the bigger pieces.
Manning's woes: Yes, Peyton Manning has been lousy this year -- an almost unrecognizable shell of his former self. Yes, he can't be relied upon to carry a team like he once did, he's not clutch in big moments like he once was, and this is very possibly his last-ever game. It doesn't matter, though - not as much as it seems like it might, anyway. The big thing to remember is this - this team has had mostly suspect quarterbacking all year, and they are in the Super Bowl as the top seed of the AFC. Manning has struggled, and Brock Osweiler can only play one half per game. They clearly don't need an outstanding QB performance to shine. Manning likely won't be great in this game against a strong Carolina defense. Get over it - and focus on the things that will actually affect this game's outcome.
Underrated
Carolina offensive line: The Broncos get a lot of credit - all of it deserved - for frustrating Tom Brady as much as they did. The key thing to remember, though, is that the New England offensive line was so banged up and had gone through so many changes that what it was in September is almost unrecognizable now. Tom Brady succeeded as much as he did this year almost despite his line. Carolina, meanwhile, has a very strong line - one that allowed their QB to win the MVP and their offense shine both at scoring points and at running the ball. To frustrate the QB, Denver needs to be able to get to the QB. That is far from certain from where I sit - at least not with consistency.
Denver against tight ends: As good as the Denver defense is, it has struggled at times working against strong tight ends. The bigger pass catchers have been able to find gaps in the defense more than would be ideal All you need to look at as recent proof is Rob Gronkowski last game - 144 yards on eight catches and a touchdown. Gronk does that against a lot of teams, but Denver is supposed to be better than that. Greg Olsen isn't Gronkowski, but he's still one of the handful of best tight ends in the league - and a guy that his quarterback trusts tremendously. You can be certain that the Panthers have spent a whole lot of time looking at why Denver struggles against some tight ends and how they can make it happen again.
Denver's run game against the Patriots: C.J. Anderson had one run for 30 yards - caused by a series of miscues from the Patriots as much as anything. Beyond that, though, he had 15 carries for just 42 yards - a truly pathetic average of 2.8 yards per carry. Secondary back Ronnie Hillman had 11 carries for 16 yards - a performance that makes 2.8 yards per carry look all-World. The Broncos struggled to run, and the offensive line had a rough day. Can we really trust the running game and the line more in this game? Carolina was a better run defense than New England this year in terms of yards per carry allowed, and they did it while facing many more attempts - largely because Carolina's pass defense is elite, so teams opted to run more. If the Broncos can't run effectively then the game could get offensively one dimensional for the Broncos, and that is a real concern.
Get free picks from any Doc's Sports handicapper - there is no obligation for this offer and no credit card required. Just sign up for an account, and you can use the $60 in free picks for any Doc's Sports Advisory Board handicapper and any sport. Click here to get started now.
Read more articles by Trevor Whenham