Expert MLB Betting Advice: Weekly Baseball Bullpen Report
by Victor Ryan - 8/15/2016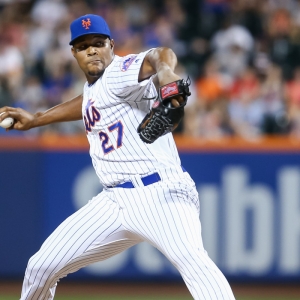 The bullpens played an oversized role for teams heading in opposite directions in the MLB playoff chase last week. Both the surging Mariners, who have won nine of their previous 10 games, and Pirates each got effective relief pitching to boost their playoff chances.
On the flip side, the Rockies and Mets each suffered big blows to their postseason hopes last week thanks to shoddy bullpen work. Those clubs combined for five blown saves while going just 2-11 last week.
Here is the latest edition of the Doc's Sports weekly bullpen report.
Free $60 in Member MLB Picks No Obligation Click Here
Hottest Bullpens in MLB
Seattle Mariners
23 2/3 IP, 0.76 ERA, 4 HLD, 3 SV, 0 BSV
Seattle's recent surge has left them 5.5 games back of the Rangers in the AL West and just two games back of the final AL wild card slot. Perhaps not coincidentally, the run of success has largely coincided with the removal of Steve Cishek from the closer role in early August. His replacement, 22-year-old flamethrower Edwin Diaz, has converted all six save chances while lowering his ERA to 1.69 since the promotion.
Diaz wasn't the only story in Seattle, however. The triumvirate of Tom Wilhelmsen, Arquimedes Caminero and Nick Vincent combined for 11 2/3 innings of scoreless relief while posting four holds.
The red-hot Mariners look awfully dangerous the rest of the way. This week they play a four-game set in Anaheim against the Angels followed by three games at home against the Brewers.
Pittsburgh Pirates
17 1/3 IP, 3.64 ERA, 1 HLD, 3 SV, 0 BSV
Last month's trade of All-Star closer Mark Melancon to the Nationals ruffled some feathers in the Pittsburgh clubhouse. Players were upset the front office appeared to give up on the season despite being squarely in the wild-card race. Upset or not, the Pirates have responded. Pittsburgh has won three of its four series played in August, including taking two of three from the first-place Dodgers over the weekend, to move to just 1.5 games back in the NL wild-card chase.
Upon Melancon's departure, veteran Tony Watson has slid into the closer's role for Pittsburgh. In six appearances since the promotion, Watson has posted five saves and a win while lowering his season-long ERA to 2.76.
Other hot MLB bullpens: Toronto Blue Jays (19 2/3 IP, 3.20 ERA, 3 HLD, 2 SV, 0 BSV); New York Yankees (25 IP, 3.24 ERA, 3 HLD, 2 SV, 0 BSV)
Coldest Bullpens in MLB (8/8 thru 8/14)
Colorado Rockies
24 IP, 6.00 ERA, 3 HLD, 1 SV, 4 BSV
After playing themselves back into the NL wild-card race, the Rockies went 1-6 last week to fall to six games back of the final playoff spot. The bullpen was a big reason for the struggles. Four different Rockies blew saves last week, including closer Carlos Esteves. In four appearances last week, Estevez allowed 4 ER in 3 1/3 IP while also suffering a loss.
Things got exciting in Colorado for a while, but this bullpen is simply to porous for that success to sustain.
New York Mets
24 IP, 4.88 ERA, 2 HLD, 0 SV, 2 BSV
After beginning the season with 36 straight converted saves, Jeurys Familia has since blown three of his last six save chances. The most recent came on Saturday when he coughed up a one run ninth-inning lead to the Padres.
While Familia has been up and down of late, he remains one of the best closers in the league and a confident option at the back of the 'pen. This is likely more a bump in the road than an emerging trend for Familia. That can probably be said for the Mets relief staff as a whole. It's been one of the best in the majors since the start of the year. There would seem to be bigger problems in New York, namely its pop-gun offense.
As for this week, the Mets hit the road for three games in Arizona followed by a four-game set against the Giants.