Free MLB Picks for Best Props Odds: Friday May 6, 2016
by Chris Vasile - 5/6/2016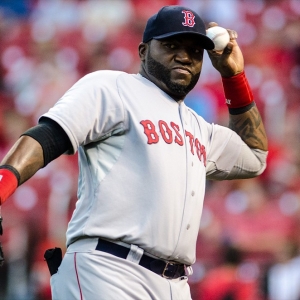 Albert Einstein once said "the definition of insanity is doing the same thing over and over again and expecting different results."
As gamblers, I am sure we have all been there before. Asking ourselves why we continuously bet on certain teams in certain situations or on certain players that have never once come through for us when our money was riding squarely on their performance.
For me, it's time to make a change and begin producing results like I know I am capable of. For this article, I am steering away from the usual three props I was focusing on for the first month of the season and leaning towards something much more traditional and hopefully more profitable.
For those who have been following my MLB posts all season long, you will know that I have mainly been focusing on first-inning props as well as a few team totals here and there. I am bucking the trend and going in a different direction for May.
I will be looking to profit off of the First 5 Innings in the hopes of avoiding bullpen disasters, slumping bats etc.


Let's take a look at my favorite First 5 Innings moneyline or total bets that are on the board tonight. As always, odds and lines are courtesy of Bovada.
Boston Red Sox @ New York Yankees
The Yankees are in complete disarray, and it doesn't look like there is any light at the end of the tunnel for them in the near future. They are losers of seven of their last eight games, including a three-game sweep at the hands of the Boston Red Sox just last week. It won't get any easier this time around.
Their slumping lineup will be hard pressed to score many runs against Red Sox starter Rick Porcello, who is 5-0 on the season with a 2.76 ERA and a 6:1 strikeout-to-walk ratio. Those are impressive stats for a starter that did not fare very well at all last season.
Porcello is looking to extend upon a 13 1/3 inning scoreless streak, and I expect it to continue well beyond four innings in this matchup.
Opposing him will be Michael Pineda, who holds a 1-3 record with a 6.33 ERA and has been the losing pitcher on record in three consecutive starts. He will be in tough once again against a very hot-hitting Red Sox squad that is on the heels of putting up 12 runs in their last two wins against some solid pitching.
The Yankees were unable to generate any offense in last night's 1-0 loss in extra innings at Baltimore, while the Red Sox put up four runs by the end of the third against the White Sox.
I expect the Yankees' bats to continue to slump and while the Red Sox bats keep hitting.
Take the Red Sox on the money line in the First 5 Innings.
Pick: Boston Red Sox-0.5 - First 5 Innings (+140)
Minnesota Twins @ Chicago White Sox
The Chicago White Sox are doing something that nobody predicted them to do this year - lead the AL Central Division over the likes of Detroit and Kansas City. They are doing so with quality pitching and hitting homeruns.
The White Sox boast a rotation that includes Mat Latos (4-0, 1.84), Chris Sale (6-0, 1.66) and Jose Quintana (4-1, 1.40). That has been one of the best rotations in the league so far this season, and the White Sox are taking full advantage of it despite ranking 21st overall in runs and hits per game.
The White Sox were somewhat humbled by their Red Sox counterparts over the early portion of the week, losing two of three and managing only five total runs.
I expect the White Sox to hit the reset button tonight and attack a pitcher that is coming off a very shaky outing. Ricky Nolasco is 1-0 with a 4.05 ERA, but his last outing saw him give up five runs over 5 2/3 innings against Detroit.
The White Sox hit Nolasco very well. Brett Lawrie is 4 for 7 with a double, Dioner Navarro is 7 for 15 with a homer and two doubles and Melky Cabrera is 9 for 22 with two doubles.
Look for the White Sox to jump on Nolasco early and get back into the win column. They haven't dropped three straight games at home since August 2-4 of last season.
Pick: Chicaco White Sox-0.5 - First 5 Innings (+100)
New York Mets @ San Diego Padres
When something looks too good to be true, it usually is. But here I am, taking the bait and praying I don't kick myself in the ass for falling for the trap.
We have one of the best pitchers in the game today, Noah Syndergaard, facing off against a pathetically weak-hitting Padres lineup, at Petco Park no less. This game has all the makings of a Syndergaard special where he strikes out everyone and leaves Petco with a one- or two-hit shutout performance.
The success of this bet lies strictly on the shoulders of Padres starting pitcher Drew Pomeranz. He is 2-3 on the season but has been a tough luck loser in many of the games he's started. He has pitched against Madison Bumgarner and Clayton Kershaw in his last two starts, which means run support was at a premium.
If he can hold the Mets lineup at bay for the first part of the game, I expect Noah will keep his end of the bargain limit the Padres to very few runs.
I like this one to stay under the total for the first five innings as both pitchers should benefit from playing in such a pitcher-friendly environment.
Pick: "Under" 3.5 - First 5 Innings (-160)