Free MLB Picks for Best Props Odds: Thursday July 28, 2016
by Chris Vasile - 7/28/2016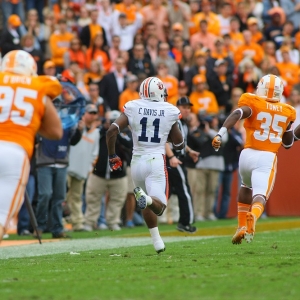 Coming into this season, the "inside joke" among MLB fans was that since this was an even year, the San Francisco Giants would cruise to their fourth World Series title since 2010 (wins in 2010, 2012 and 2014). Early signs pointed to the Giants dominating and getting back to the postseason without even breaking a sweat. Unfortunately, the All-Star break turned the best pre-break record into the worst post-break record. Since the break, the Giants have a .182 winning percentage, are down a whole run for per game, have a higher ERA, and a -18 run differential. Even Madison Bumgarner looks human. Their lead in the NL West was 6.5 games, but it has now shrunk to 2.5, which has the Bay Area in a bit of a panic. This will be a very interesting storyline to follow heading into the last 60 games of the season.

It happened again. Tom "Greg Maddux" Koehler absolutely stymied the Phillies and left me scratching my head. I should be scratching my head that I took one of the worst teams in the league with back-to-back picks, but I think the bigger story is how good Tom Koehler is pitching. I can't wait to bet against him in his next start against a real team. In good news, the Dodgers were able to do just enough to get me a split on the night. Bud Norris was solid, but so was Chris Archer. Thanks to some shoddy defense by the Rays, I'll gladly take the win and move on.
It's getaway day for 12 major league teams,. And depending how you think, tonight's card either offers us slim pickings or the ability to zone in on one or two games. For me, the less games the better. Yes, the lines may be a bit sharper, but it's much easier to pass up on something you kind of like for something you absolutely love. With two afternoon games taking place in New York and Milwaukee, we get seven games to choose from, and I like the way the night card is looking. There are two pitchers that I am just salivating at putting my money against.
These props are based on the First 5 Inning lines, and I have the utmost confidence in what I expect to happen. As always, odds and lines are courtesy of 5dimes.
Baltimore Orioles @ Minnesota Twins
I don't know exactly what compels me to always take the league's worst teams, but I can't really help myself in this situation. This is an absolute auto-fade of Orioles' starting pitcher Ubaldo Jimenez.
Jimenez was once a good pitcher who had top-of-the-rotation stuff. This year however, he has looked lost and completely incapable of pitching at the major league level. On the season, Jimenez is 5-9 with a 7.38 ERA, a 1.97 WHIP, 50 walks and only 72 strikeouts. Those numbers don't exactly strike fear in the opposing batters' eyes. In his last start, July 8, he lasted just 1 1/3 innings against the Los Angeles Angels. He was charged for all five runs before he was yanked. He hasn't started (or pitched) since. There are rumblings about Jimenez making a mechanical adjustment to his delivery, which in my eyes is just a cliché for deflecting criticism. Baltimore's starting pitching staff is already void of any top-quality starters -- minus Chris Tillman -- so help doesn't appear on the way any time soon.
The craziest stat of the day goes to the Orioles, who have gone "under" the posted total in 16 consecutive games. The offense is doing just enough to scrape by, while the pitching is getting unexpected quality starts from relative unknowns.
Minnesota comes into this make-up game riding a three-game losing streak. They were beaten twice by Atlanta, but besides one 2-0 loss, they have been hitting the ball well. In the last four games they have put up 11,7,0 and 7 runs each. That bodes well for tonight.
Taking the bump for the Twins is Kyle Gibson. Gibson is coming off his best outing this season. He allowed just two hits and one run over eight innings in a 2-1 victory against the Red Sox. He did not surrender a hit after the first inning. If tonight is anything like his last start, the Orioles and their offense will be in tough.
Pick: Minnesota Twins -0.5 - First 5 Innings (+115)
Boston Red Sox @ Los Angeles Angels
Karma is a real thing. Just ask Boston pitcher David Price.
Twenty-one starts into this 2016 campaign and his ERA is 4.51. That is a full run higher than any ERA he has had in the big leagues since his first season with Tampa Bay in 2009. We all know the major contract he just signed, which is why his frustrating season is to much of my liking.
Price is coming off one of his worst starts of the season. He allowed five runs and 11 hits in 5 2/3 innings against the Minnesota Twins. Prior to that he allowed 11 hits against the Yankees, then four hits, then eight, nine and 12 hits. As you can probably tell, his stuff seems to be missing something. Price hasn't faced the Angels yet this year, but he a mediocre 5-5 with a 3.59 ERA in 12 career starts against him. They way his season is shaping up, we could be adding another loss to that career record.
Pitching for the Angels, who have been one of the hottest teams post All-Star break, is Jered Weaver. He will be looking to give the Angels their 10 th win in their last 14 games. Weaver is 8-8 on the season and has either been really good or really bad. Eight of his starts have seen him give up two runs or fewer, including a three-hit shutout of the A's on June 19.
His record against the Red Sox isn't anything to write home about. 4-6 with a 4.18 ERA in 16 career starts.
Boston has lost five of their last six and were just swept at home by the Detroit Tigers. This long trip across the country will not help Price or the team right the ship. Take the Angels.
Pick: Los Angeles Angels -0.5 - First 5 Innings (+185)