Free MLB Picks for Best Props Odds: Tuesday August 23, 2016
by Chris Vasile - 8/23/2016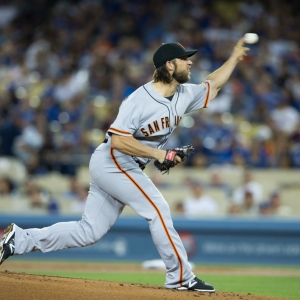 There are only six weeks left in the Major League Baseball regular season, and I think now would be a great time to look at the contenders for the MVP award in each league. The American League MVP race is wide open as Mike Trout and reigning MVP Josh Donaldson have some more competition. While Trout leads the majors with a 6.9 WAR (wins above replacement), you can't give the MVP to a player on a terrible baseball team. There will be compelling cases for Donaldson, Jose Altuve, Mookie Betts and Manny Machado down the stretch, but ultimately I think it comes down to offensive contribution and defensive contribution.
While Donaldson may have the better offensive numbers and his team is better than Altuve's Astros, I give the nod to Altuve this year. Over in the National League, the reigning MVP is Bryce Harper. This year, however, there will be no repeat. The honor will go to one of Kris Bryant, Corey Seager or Nolan Arenado, who is leading the NL in home runs. This is a tough call because each of these three players are deserving. Bryant plays on somewhat of an all-star team, while Seager is doing his best to help the Dodgers avoid falling flat on their face. Arenado plays at Coors Field, which is a slight knock on his home run total, but his body of work has been very consistent. I would have to give the nod to Seager, especially if he helps the Dodgers win the division.

Going 1-1 with my free selections isn't the greatest night in the history of sports betting, but when you are hitting winners in the +110 range, there is sure to be a small profit. That's exactly what happened on Thursday.The Giants put together back-to-back crooked numbers in the fourth and fifth innings en route to a 10-7 win over the struggling Mets. It almost seems like every time the Giants need a big hit, Madison Bumgarner is the one to give them that boost they need. Unfortunately, the Mariners weren't able to get the job done as they struggled to find any offense against opposing pitcher Matt Shoemaker. They managed only four hits through five innings, with their lone run being a solo home run off the bat of Robinson Cano.
After a rather light card last night in the majors, Tuesday's betting card offers all 30 teams in action. The matchup and series I am most looking forward to gets underway tonight at Dodger Stadium between the visiting San Francisco Giants and the Dodgers. As of right now, the LA leads the NL West by one game over the Giants and comes into tonight's game after clubbing seven homers in yesterday's 18-9 win over Cincinnati. This series is not only a must-watch, but with the pitching matchups scheduled I see plenty of value in tonight's game. Another matchup I will be looking to exploit takes place in Cincinnati, where the Texas Rangers take on the hometown Reds.
These props are based on the First 5 Inning lines, and I have the utmost confidence in what I expect to happen. As always, odds and lines are courtesy of 5dimes.
Texas Rangers @ Cincinnati Reds
One of my favorite angles when betting baseball is to fade the starting pitcher that is making his first start off the disabled list. We get a chance to do so tonight, when Derek Holland takes to the bump in the opening game of a two-game set against the Cincinnati Reds. Holland has been on the disabled list since June 22 with left shoulder inflammation and hasn't pitched for the Rangers in over a month. He rehabbed with three starts in Triple-A.
The Rangers come into this game after losing two of three to the Tampa Bay Rays. They were able to muster up only 12 runs in the three games, and lost back-to-back games by giving up eight runs each. If you didn't see what happened in Cincinnati yesterday, you live under a rock. Despite putting up nine runs on 14 hits, the Reds were still beaten by nine runs. The weather is perfect for hitting at Great American Ball Park. and the Rangers have a lineup that can kick their slump to the curb and put up runs in bunches.
I hope you see where I'm going with this. The Reds will send to the mound Dan Straily, who has been the most consistent Reds' starter. In seven starts since the all-star break, he is 5-0 with a 2.25 ERA. Opponents ae batting .217 against him, and he hasn't allowed more than two runs in any of those starts. All of that information sounds wonderful, but in yesterday's game, Homer Bailey and Scott Kazmir were both in form coming into the game, and we all saw how that turned out.
The Reds are hitting the ball well and have won eight of their 11 series since the all-star break. Holland will need a start to find his groove and the Reds will take advantage of that. However, I think the Texas bats come alive tonight and feast on the small ballpark. Take the "over".
Pick: "Over" 4.5 - First 5 Innings (-115)
San Francisco Giants @ Los Angeles Dodgers
Make no mistakes about it, every game of this series will feel like Game 7 of the NLCS. While it's not quite October baseball yet, this series will go a long way in determining who could and should walk away with the NL West division crown. Before opening pitch tonight, the Dodgers own a one-game lead.
The hotter team coming into this series is the Dodgers. They have won their last two games by a combined scored 22-9 and have split their last 10 games. While that may not seem like a "hot" team to you, consider the Giants. They are 11-23 since the all-star break and have won back-to-back games only twice since July 30.
Both teams will deploy pitchers with identical 12-7 records. For the Giants, they send out their ace. Bumgarner is coming off a mediocre outing in his last appearance. He pitched five innings and gave up four runs on six hits. He did, however, have a home run. He owns a 0-1 record with a 4.09 ERA in two starts against the Dodgers this season. For the Dodgers, Kenta Maeda gets the ball. He last pitched Aug.16 at Philadelphia. He struck out nine and held the Phillies to just two runs on three in six innings. Maeda is 4-0 with a 3.45 ERA since July 23.
If this were any other year, I would give the pitching edge to the Giants. Bumgarner has been a stud, but I think he might have lost a bit of his skill this year. Maeda has proven himself this season, as a rookie, and I think he can hang with Bumgarner on the mound.
Offensively, the stats couldn't be more misleading. The Giants are the better team in hits per game, average, OBP and stolen bases. The Dodgers have better numbers for runs per game, runs allowed per game and hits allowed per game. Despite all those numbers and statistics, I will defer to the eye test. The eye test tells me that the Dodgers are the more well-rounded team right now and the Giants are missing something crucial.
This series is going to be a fun one, but I'm going to side with the home team here.
Pick: Los Angeles Dodgers -0.5 - First 5 Innings (+145)