Free MLB Picks for Best Props Odds: Tuesday July 5, 2016
by Chris Vasile - 7/5/2016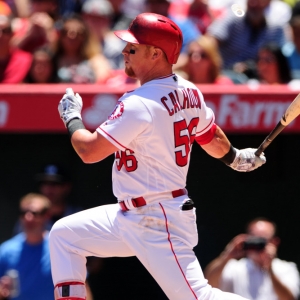 We are in the last full week of baseball before the all-star break, and everyone must be wary of teams that are mailing it in a day or two early. Since every team is represented in the mid-summer classic, teams well below .500 and essentially out of the playoff race will welcome the time off to get away from the ballpark and focus on other things aside from losing. Teams battling the injury bug will also look forward to getting some deserved time off and could furthermore rest some players or skip a pitcher;s start to get them back healthy for the post All-Star Game run.
Teams that send three or more players to San Diego could suffer from a lack of concentration and ultimately lead to a slip up or two in the final couple of games. While there is no evidence to back up these theories, you must still beware and make sure you understand how a team is coming into any game they play pre-all-star break.
June ended in style for me, as I was able to go 6-1 over the last four articles that I have shared with you. My most recent pick - the Chicago Cubs - were able to secure a calendar flip on a winning note. Despite them losing the game, they were able to hold onto a 2-0 lead for six innings before the bullpen decided to blow a great start by John Lackey. Once again, another bullpen collapse just goes to show you how risky it is wagering on full-game odds, instead of taking advantage of just the starting pitching matchup. Something to take into consideration.
Tuesday's MLB card offers up one afternoon matinee at Wrigley Field as per usual between the Chicago Cubs and Cincinnati Reds. This game offers up zero value and will be a hard pass for me. The night card, however, offers up some pretty interesting matchups. The pitching matchup between Orioles starter Chris Tillman and Dodgers pitcher Kenta Maeda figures to be a great battle. Further north in California, the Giants send Madison Bumgarner to the hill to take on a slumping Rockies team that has lost six in a row. From a betting perspective, I will be skipping these two games as I see tons of value elsewhere.
These prop bets are all based on the First 5 Inning lines, and I have the utmost confidence in what I expect to happen. As always, odds and lines are courtesy of 5dimes .
Texas Rangers @ Boston Red Sox
As a Blue Jays fan, I know firsthand what it's like to have to rely on David Price in the postseason and against Texas specifically. Hint: It's not a good feeling to have.
Price takes the mound tonight as the Rangers and Red Sox meet for the second game of this three-game series. He will be opposed by A.J Griffin, who takes the bump for the Rangers. However, all eyes will be on Price tonight to see how he bounces back from his latest outing against this very team. On the season, Price boasts an 8-5 record with a 4.74 ERA and 120 strikeouts in 108.1 innings pitched. While the win-loss record is decent, the ERA is not, and that is because Price is nowhere near his form from last season. Price last took the bump against his former team, Tampa Bay, and was tagged for nine hits and four runs. He called that the worst he's ever pitched. He must have a really short memory.
In the start prior, he went up against these very same Texas Rangers and was charged with six runs on 12 hits in only 2 1/3 innings of work. Quite frankly, that's embarrassing. However, it's something we should come to expect. In his career against Texas, Price owns a 3-4 record with a 5.78 ERA in the regular season and a 1-3, 5.52 ERA in the postseason. Elvis Andrus (.444) Shin-Soo Choo (.381) and Adrian Beltre (.314) all hit very well off of Price. I expect more of the same out of these guys tonight.
Taking the mound for the Rangers is A.J Griffin, who will be looking to bring his team's three-game losing streak to a halt. Texas started off hot yesterday, claiming a 4-1 lead after the first inning, only to be outscored 11-1 the rest of the way. Griffin could provide Texas the boost they need to get back into the win column as he has pitched well as of late. On the season, he is 3-0 with a 2.93 ERA and 42 strikeouts in 43 innings pitched. This will be his third start since coming off the disabled list. He has held opponents to a .192 average, .200 with runners in scoring position, and boasts a 2-1 record against Boston lifetime.
Pick: Texas Rangers -0.5 - First 5 Innings (+120)
Los Angeles Angels @ Tampa Bay Rays
Despite winning for just the third time in their last 19 games, the Rays come into this game in better shape than their opponents, which just goes to show you how desperately bad the Angels are this year.
Matt Moore delivered a quality start for the Rays after pitching out of several jams early in the game on Monday. In the third, fourth and fifth innings, the lefty was able to strand two runners in scoring position with one out. Despite those hiccups, his entire body of work, 6 2/3 innings with two earned runs, was as solid as you could ask for. He will now hand the ball to Jake Odorizzi (3-3, 3.91), who is coming off of a solid three-hit, two run performance against the hot-hitting Detroit Tigers. Odorizzi was solid in June, holding his opponents to under three runs in four of his six starts.
He will be opposed by Tim Lincecum who has come crashing back down to earth after a solid 2016 debut. Lincecum was hit around good last time out by the Houston Astros to the tune of seven hits and five runs in only four innings. Prior to that, like I predicted, Lincecum was touched up by the Athletics' and lasted only three innings while giving up four runs on eight hits. It's one thing to make your season debut on pure adrenaline, but it's another to be a solid pitcher and use your pitches and the entire plate. Lincecum lost that ability, and with that I have zero faith he will be able to turn it around in any remaining starts he might be given.
This will probably be the worst game on the eyes tonight, but this is when the money-making opportunity is at a premium.
Pick: Tampa Bay Rays -0.5 - First 5 Innings (-120)