Free Sweet 16 March Madness Prop Bets & Predictions for Friday
by Chris Vasile - 3/25/2016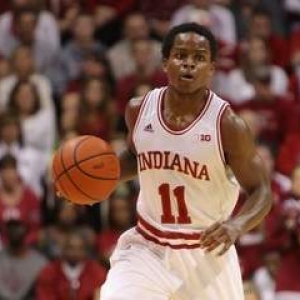 It is amazing what some down time can to do rejuvenate bettors. If they use that time wisely, that is.
In my case, I was able to process the first two rounds of the tournament and come to an understanding of what to expect from each team taking part in the Sweet 16 round. The results speak for themselves. I went 3-0 last night, hitting all three of my team totals prop bets.
While the first four games of the Sweet 16 had hardly any drama involved, the second day is sure to provide some fireworks.
I am looking forward to watching three out of the four games today. The contrasting styles of Iowa State and Virginia will be interesting, as well as how Gonzaga fares against the 2-3 zone of Syracuse and, lastly, the expected track meet between Indiana and UNC.
As previously mentioned, the lines are getting sharper. And with the favorites going 4-0 against the spread last night, we could be in for a couple of upsets tonight thanks to the law of averages.
I identified three key prop bets that I feel have a better chance at winning than picking a side. As always, Bovada provided me with amazing prop bets and odds.
Wisconsin vs. Notre Dame
Notre Dame Team Total Points
"Under" 66 -120, "Over" 66 -120
When you look at this Notre Dame squad, you see a team that can put up points in bunches. They were able to hang around the likes of Duke and UNC by putting up points in high-scoring games. The Irish are benefitting from the play of Demetrius Jackson, who put up 18 points in the second-round win vs. Stephen F. Austin and forward Zach Auguste, who has recorded a double-double in both NCAA games so far.
While the Badgers are in the Sweet 16 via their strong defense, playing the likes of Pittsburgh and Xavier has only helped their cause. Neither Pittsburgh or Xavier have the talent that Notre Dame possess, which is why this game won't even be close on the scoreboard.
The matchups favor Notre Dame with Jackson and Auguste going up against Bronson Koenig and freshman center Ethan Happ. I think the moment is going to be too big for the Badgers, and any prolonged scoring droughts will be the undoing of this overrated team.
Notre Dame coach Mike Brey will have his team ready to go for this one. And while the total sits at 132, it wouldn't shock me to see Notre Dame hit 80 and the game still stay under the number.
Pick: Notre Dame Team Total "Over" 66 -120
Gonzaga vs. Syracuse
Gonzaga Team Total Points
"Under" 70 -120, "Over" 70 -120
The key to cashing this ticket is going to be Gonzaga's star player Kyle Wiltjer. The 6-foot-10 senior forward is a 49 percent shooter from 3-point range and averages a team-best 20.4 points. He will need to be at his very best in order to help his team break down the famous 2-3 zone defense Syracuse deploys.
If Wiltjer is firing on all cylinders, that will create problems for Syracuse, who will have to change up their tactics to defend him. Cue Domantas Sabonis, the other half of Gonzaga's vaunted one-two combination.
Sabonis averages 17.5 points per game and 11.7 rebounds per game and will feast all game on the inside against his matchup, which is likely to be Tyler Roberson.
Gonzaga is playing their best ball of the season, and I feel like they have a chip on their shoulder to prove their doubters wrong. The maturity factor favors Gonzaga and the coaching matchup also sides with the Bulldogs.
Gonzaga is not your typical Cinderella No.11 seed. They will be ready to play and they will continue to put points on the board against an Orange team who got here by essentially beating nobody.
Pick: Gonzaga "Over" 70 -120
Indiana vs. North Carolina
Indiana Team Total Points
"Under" 76.5 -120, "Over" 76.5 -120
Defense might win championships, but this is the Sweet 16 and offense will get one of these teams one step closer to their goal. Both Indiana and UNC average more than 80 points per game and love to get out in the open court and push the tempo.
The problem for Indiana is that they average those 80 points on only 58 possessions (on average). They rely heavily on the 3-point shot and average nine made 3s a game, which is almost double from what UNC makes.
Against a quality opponent like UNC, if their shots aren't falling, this game could get out of hand in a hurry. Indiana will, as always, rely on Yogi Ferrell to penetrate the defense and either finish at the rim or find the open man.
I've been quick to throw the UNC defense under the bus, but Roy Williams has his squad playing some of their best defense this season.
Where Indiana loses this game is in the turnover category. They average 12.5 per game, and every lost possession is a lost opportunity to get some points.
I am siding with the better team (UNC) and Indiana beating themselves.
Take the under.
Pick: Indiana "Under" 76.5 -120