MLB Betting Advice and Handicapping: Lessons Learned First Week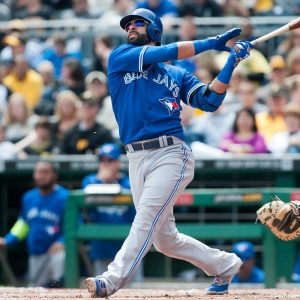 Depending on the team, we are between six and 10 games into the baseball season. It's amazing when you think about how insignificant that really is in the face of the endless regular season - several teams aren't even five percent of the way through their season. It's very, very early, but it is never too early to look at what has happened and what we have learned so far.
By constantly evaluating progress, handicappers get smarter and are able to make better decisions and win more money. Or that's the theory, anyway. Let's look at five things we have learned so far in this young baseball season:
The Twins are really bad: The Mets are the second-worst offensive team on the season, scoring a dismal 20 runs in eight games. That's a real problem for a contender. The Twins would kill for that kind of production, though. Minnesota has scored just 13 runs in their eight games. You don't need to be a math genius to know that that is almost a run per game less than the Mets - and well under two runs per game. Needless to say, you can't even begin to be competitive in this league with so little offense. And the Twins really aren't competitive - they are 0-8 to start their season. The scary thing is that this is no fluke. They obviously aren't going to be quite this offensively inept all year, but there is no reason to think that they are going to be good. Or even sort of good. They are the worst team in the American League - that's a lock.
The Jays have bullpen issues: I was bullish on the Jays entering the season - I picked them to win the World Series. I still like a lot about them, but I sure have had bullpen concerns out of the gate. The pieces are there for the bullpen to be very good, but so far it has been one large can of gasoline. It is not at all at the point yet where we need to be concerned long term, or when the Jays need to panic and make moves. The team needs to show serious improvement once the starters leave, though, before it makes sense to trust them with our money.
Washington is very stingy: The Nationals are coming off a hugely disappointing season and the pressure is on them to finally realize their potential - and get some return on their big investment in pitching. So far, so good. They have allowed just 17 runs in their seven games - best in the league by a slight margin over the Cubs. Incredibly, 10 of those 17 runs came in two games, so they have been particularly stingy beyond those games. It isn't perfect - their offense isn't producing like it should be yet. It's a solid foundation to build on, though, and it is easier now than at any point last year to believe that this team can be a contender.
The Cubs sure can bash: Chicago came into the season with a ridiculous amount of hype. So far they have lived up to every second of it. As we alluded to in the last section, they have been defensively excellent, allowing just 20 runs in eight games. Their offense has been even better - they are tied with the Giants with a league-best 56 runs, and the Cubs have played one fewer game. So, the Cubs have scored seven runs a game, and allowed 2.5. It's not a wonder, then, that they are tied with the Orioles for the best record in the game at 7-1. Now, the sample size is still small, and things are skewed somewhat by a 14-run explosion against the Diamondbacks. Still, there is no denying that this team is going to be one to watch along the way.
The Rockies are .500 - somehow: There is nothing I understand less about how this season has started than this. The Rockies were expected to be bad defensively. So far they have been worse than the worst-case scenario. They have allowed 64 runs - eight per game. They have given up double-digit runs three times already. Awful. Somehow, though, they are still 4-4. And that is despite losing two of three to the Padres - a really bad team. They won't continue to allow this many runs - probably. It is more certain, though, that they won't be able to maintain this record along the way. This is a team destined to struggle badly.
Get free picks from any of Doc's Sports Advisory Board of expert handicappers - and with no obligation or credit card. You can use these free picks for any sport, and you will never deal with a salesman. Click here for your free Doc's Sports picks.
Read more articles by Trevor Whenham