Five to Follow MLB Betting: Friday, August 19, 2016, Opening Line Report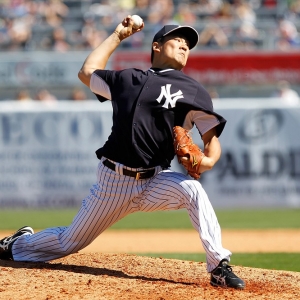 Do you still not think that social media affects what decision-makers decide in sports? The Yankees are a prime example of why those who are in charge of sports teams do care what fans think at times. Of course the Yankees in a full-blown youth movement after jettisoning veteran guys like Carlos Beltran, Alex Rodriguez, Andrew Miller, etc. Now Brian McCann has been removed as the team's primary catcher in place of top prospect Gary Sanchez (who has been raking since being called up), although McCann will DH many days. I still think McCann could be dealt by the end of this month if the Yanks eat some money. Yankees owner Hal Steinbrenner had to sign off on getting rid of all these veterans, and apparently fan excitement over some young New York players on Twitter convinced him it was time. So your voice matters!
Red Sox at Tigers (-105, 8.5)
This is nationally televised by the MLB Network and should have live betting at sportsbooks. Nice pitching matchup here. It's former Tiger Rick Porcello (16-3, 3.30), who has to be in the Cy Young conversation. He has managed to get a decision in nine straight starts, which isn't all that easy to do. He beat Arizona last time out, allowing a run and three hits over seven innings. He hasn't faced his former teammates this year. Porcello was with the Tigers from his rookie 2009 season through 2014 and then dealt for Yoenis Cespedes. Ian Kinsler is 7-for-13 with five RBIs career off Porcello. J.D. Martinez is 2-for-3. It's AL Rookie of the Year favorite Michael Fulmer for the Tigers and, ironically, he was acquired from the Mets for Cespedes last summer. The Tigers are now admitting they are pondering ways to limit the innings for Fulmer (10-2, 2.25). Fulmer has pitched 126⅓ innings in 2016, an inning and two-thirds more than he threw in all of 2015 (in minors). The team obviously doesn't want to shut him down with the Tigers battling for the AL Central title potentially and a wild-card spot. All Fulmer did last time out was throw a complete-game four-hitter in Texas to take the AL ERA lead. He took a no-decision on July 27 in Boston, allowing three runs over 7.2 innings.
Key trends: The Red Sox are 6-1 in Porcello's past seven on four days of rest. The Tigers are 5-0 in Fulmer's past five at home. The "over/under" has gone under in five of Porcello's past seven overall. The under is 3-1-1 in Fulmer's past five at home.
Early lean: Tigers and under.
Rangers at Rays (+125, 8)
Texas ace lefty Cole Hamels (12-4, 2.88) is still a Cy Young candidate, but he's coming off a very unusual start on Saturday vs. Detroit in which he allowed a career-high 14 hits and 17 baserunners overall but just two runs over seven innings in a loss. The Tigers left 11 men on base against him with Hamels benefitting from a double play, two outfield assists and a successful pickoff. No big-league pitcher had allowed at least 14 hits and two earned runs or fewer since Montreal's John Dopson on July 3, 1988. I actually remember that guy, but certainly not that game. Hamels hasn't faced the Rays this year. Tampa goes with Matt Andriese (6-4, 3.36), who has ping-ponged between the bullpen and rotation in 2016. He lost at the Yankees on Saturday, allowing six runs and eight hits over five innings. Andriese hasn't faced Texas in 2016.
Key trends: The Rangers are 8-2 in Hamels' past 10 road starts vs. team with a losing record. The Rays are 0-7 in Andriese's past seven vs. teams with a winning record. The under is 4-0 in Hamels' past four.
Early lean: Rangers and under.
Blue Jays at Indians (-130, 9)
Potential playoff preview here. I do think both make it, just not sure yet if as division champion or a wild-card team. The Jays go with trade acquisition Francisco Liriano (6-12, 5.46). He makes his third start since coming over from Pittsburgh and is looking for his first win as a Blue Jay. He lasted 5.2 innings last time out against Houston, allowing five runs and eight hits. Liriano hasn't seen the Indians this season. Rajai Davis has faced him plenty, going 8-for-27 with three doubles and a homer. Mike Napoli is 1-for-6 with a homer off him. The Tribe's Trevor Bauer (9-5, 3.97) beat the Angels on Sunday in allowing four runs over six innings. He also won in Toronto on July 1 in shutting out the Blue Jays over five innings. Troy Tulowitzki is 2-for-6 against him. Josh Donaldson is 2-for-5 with three RBIs. Monitor Donaldson's status, though, as he left Wednesday's game vs. the Yankees and diagnosed with a sprained thumb.
Key trends: The Jays are 2-5 in their past seven following an off day. The Indians are 5-2 in Bauer's past seven at home. The under is 4-1-1 in Bauer's past six at home.
Early lean: Indians and under.
Yankees at Angels (+125, 8.5)
Also nationally televised by the MLB Network -- I mean, it's New York and Los Angeles. Of course it is. Poor Mike Trout as the Halos are simply terrible and not likely to be very good anytime soon with some awful contracts and the worst farm system in the majors. L.A. starts Jered Weaver (5.32, 8-10) here, and he's way past his glory days. He might throw softer than anyone in MLB these days who isn't a knuckleballer. Weaver had a typical start last time out vs. Cleveland, allowing five runs and 10 hits over 5.1 innings in a loss. Weaver was shelled at Yankee Stadium on June 8, giving up six runs and nine hits over 5.1 innings. Mark Teixeira is 8-for-37 off him with three homers and 10 RBIs. Jacoby Ellsbury is a .310 hitter against Weaver with two solo homers in 29 at-bats. New York goes with Masahiro Tanaka (9-4, 3.40). He beat the Rays last time out, allowing four runs in seven innings. Tanaka took a no-decision vs. the Halos on June 6, allowing two runs in seven. Trout is 1-for-5 off him.
Key trends: The Yankees are 6-0 in Tanaka's past six road starts vs. teams with a losing record. The Angels are 1-4 in Weaver's past five vs. teams with a winning record. The over is 4-1 in Tanaka's past five on the road.
Early lean: Yankees and over.
Mets at Giants (-145, 7)
New York should get Cespedes and shortstop Asdrubal Cabrera off the disabled list for this game; in fact, Cabrera might be back Thursday. Cespedes is batting .289 with 22 home runs and 59 RBIs in 94 games with the Mets this season, and he's badly missed. New York goes with lefty Steven Matz in Game 2 of this series. Matz (9-8, 3.40) took a no-hit bid into the eighth inning on Sunday against San Diego. But Alexei Ramirez slapped an opposite-field single just inside first base with one out in the eighth inning and then Matz was pulled at 105 pitches. I would have been fascinated if Mets manager Terry Collins would have let him come out for the ninth if the no-hitter was intact, but Matz, who already has had shoulder surgery in his career, at 120 pitches or so. Matz beat the Giants on April 20, shutting them out over six innings. That was his first career look at them. The Giants' Johnny Cueto (13-3, 2.97) might be fading a bit as he is 0-2 with a 4.84 ERA in his past six starts. He hasn't faced the Mets this year but did in Game 2 of the 2015 World Series with the Royals and threw a complete game, allowing one run and two hits.
Key trends: The Mets are 2-5 in Matz's past seven vs. teams with a winning record. The Giants are 8-1 in their past nine vs. a lefty. The under is 6-0 in Matz's past six vs. teams with a winning record.
Early lean: Giants and under.
Read more articles by Alan Matthews