Five to Follow MLB Betting: Friday, September 30, 2016, Opening Line Report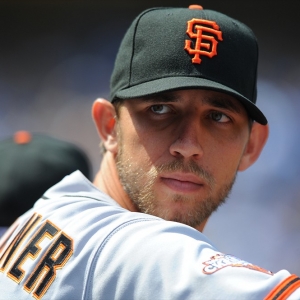 You are probably only paying attention to the good teams in the standings on the final weekend of the season with the AL and NL wild-card races still tight and the top seed in the Junior Circuit -- and thus home-field advantage throughout the playoffs -- still up for grabs. But don't overlook the bottom of the standings. We already know the Minnesota Twins will pick first in the 2017 draft. But it's very important for a team to finish with one of the 10 worst records in baseball if you are going to be bad regardless. Why? Those clubs don't have to give up their first-round pick to sign a top free agent who was given a qualifying offer by his former team but refused it (and nearly all top free agents turn it down). Someone like, say, Toronto's Edwin Encarnacion -- it's going to be a pretty weak group of free agents this winter. So finishing with the 11th-worst record is about the worst possible thing a team can do.
Blue Jays at Red Sox (-145, 9.5)
ESPN2 game and should have live betting at sportsbooks. I don't think there's anything that Boston starter Rick Porcello (22-4, 3.11) can do in this game to cost him the AL Cy Young Award. He's going to lead the majors in wins and is No. 1 in the AL in WHIP (0.99). What a stunning season. His next start will be Game 2 of the ALDS against TBA. Porcello comes off a win at Tampa Bay, allowing three runs and striking out nine in 6.1 innings. That's 11 straight outings allowed three earned runs or fewer. He is 3-0 with a 4.50 ERA this year against Toronto. Encarnacion hits him hard, going 13-for-37 with three homers and 10 RBIs. So does Jose Bautista, who bats .417 with three homers in 36 at-bats. The Blue Jays' Marco Estrada (9-9, 3.53) allowed a run and four hits over seven innings in his last start vs. the Yankees but took a no-decision thanks a blown Blue Jays save. He's 2-2 with a 3.47 ERA this year vs. Boston. David Ortiz is 3-for-19 off him with two homers.
Key trends: The Jays are 8-2 in Estrada's past 10 on the road. The Sox are 13-3 in their past 16 on Friday. The "over/under" has gone under in four of Estrada's past five vs. Boston.
Early lean: Blue Jays and under. Click here for free baseball picks for Friday.
Orioles at Yankees (-129, 9)
Final weekend for New York first baseman Mark Teixeira, who is retiring. Not a Hall of Famer but had a very good career. The Yankees, who have nothing to play for, are expected to start Michael Pineda (6-11, 4.68). He is winless in his past nine starts. Pineda was solid Sunday in Toronto, giving up a run and three hits over 5.2 innings with seven strikeouts. He's sixth in the AL with 202 punchouts. Pineda is 1-0 with a 1.80 ERA in two starts this year against Baltimore. J.J. Hardy is 9-for-20 against him with three homers. Chris Davis is 5-for-20 with two homers and 12 strikeouts. Baltimore's Yovani Gallardo (5-8, 5.63) had a quality start last Friday vs. Arizona but took a no-decision. Gallardo is 0-2 with an 11.88 ERA in two starts vs. the Bombers. Teixeira is 4-for-13 against him with three homers. Chase Headley hits .385 in 26 at-bats vs. Gallardo.
Key trends: The Orioles are 1-6 in Gallardo's past seven vs. the AL East. The over is 4-1 in his past five on the road.
Early lean: Orioles and over.
Tigers at Braves (+140, 9)
Nice advantage for Detroit as it battles for a wild-card spot that it gets to end the season in interleague play against the National League's worst team. But the Tigers will lose the DH, and that's excellent hitter Victor Martinez. The Tigers are scheduled to go with Jordan Zimmermann (9-6, 4.88). He returned from yet another disabled list stint on Sunday against the Royals and pitched three innings of relief and allowed a run and four hits with four strikeouts on a pitch count. He obviously showed enough to earn the start here. The Braves' Matt Kemp is 6-for-16 off him with two homers and seven RBIs. Red-hot Freddie Freeman is 9-for-25 with three RBIs. Atlanta goes with Matt Wisler (7-12, 4.86) as the Braves play their final series ever at Turner Field. He comes off a quality start but no-decision in Miami, giving up two runs and two hits over six. Wisler hasn't allowed more than two earned runs in four of his past five. He has never faced Detroit, but Justin Upton is 0-for-1 with a walk off him.
Key trends: The Tigers are 5-2 in Zimmermann's past seven on the road. The Braves are 1-6 in Wisler's past seven interleague starts. The over is 4-0 in Zimmermann's past four. It's 4-1 in Wisler's past five in a series opener.
Early lean: Tigers and over.
Pirates at Cardinals (-189, 8)
St. Louis was hoping to get back outfielder Matt Holliday for the final few days and any potential playoff games, but it's now doubtful he can return from a thumb injury. Holliday has been on the shelf since Aug. 12 and might have played his final game in a Cardinals uniform. The Cardinals go with the guy who has been their best pitcher this year in Carlos Martinez, meaning he would be lined up to start the wild-card game on Wednesday if the Cards get there. Martinez (15-9, 3.15) took a loss to the Cubs on Sunday as they scored two runs off him with six hits in six innings. Martinez allowed two runs or fewer for the seventh time in his last eight starts. He is 1-2 this year vs. the Bucs despite a 2.41 ERA. Gregory Polanco hammers him, going 10-for-19 with three doubles and a homer. Andrew McCutchen does not as he's 4-for-27 with eight strikeouts. Pittsburgh's Tyler Glasnow should be a top NL Rookie of the Year candidate next year as he won't accumulate enough innings to lose his rookie status. Glasnow (0-1, 4.91), a top prospect in MLB, allowed four runs and seven hits last time out vs. Washington. His big-league debut was July 7 in St. Louis, and he was tagged for four runs and three hits in 5.1 innings in a loss.
Key trends: The Cardinals are 4-9 in Martinez's past 13 at home. The under is 8-3 in Pittsburgh's past 11 on Friday. The under is 4-1-1 in the Cards' past six vs. the Bucs.
Early lean: Cardinals and under.
Dodgers at Giants (-130, 6.5)
How much would the Dodgers love to be able to keep their blood rivals out of the playoffs? A sweep this weekend probably does it. Terrific pitching matchup here of lefties. Los Angeles' Rich Hill already has been slated to start Game 2 of the Dodgers' NLDS against the Nationals. Hill (12-5, 2.05) was supposed to start last Sunday but was skipped as a precautionary measure because of that blister problem that has plagued him this season. But Hill threw a bullpen session Tuesday and is apparently good to go. He will be pulled immediately at the first sign of something. Hill is 1-1 with a 0.82 ERA vs. the Giants. Buster Posey is 3-for-5 off him. San Francisco's Madison Bumgarner (14-9, 2.71) is set up to start the Giants' wild-card game if they get there. He wasn't sharp Saturday in San Diego, allowing five runs and a season-high three homers in six innings. He's 0-2 with a 3.91 ERA vs. the Dodgers. Enrique Hernandez might get a spot start as he's 11-for-22 with three homers career off Bumgarner. Adrian Gonzalez hits only .189 off him.
Key trends: The Giants are 0-6 in Bumgarner's past six vs. the Dodgers. The under is 5-2 in his past seven at home vs. L.A. The under is 4-0-1 in Hill's past five.
Early lean: Giants and under.
Read more articles by Alan Matthews