Five to Follow MLB Betting: Saturday, August 27, 2016, Opening Line Report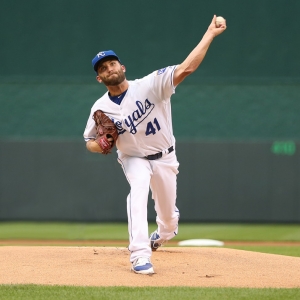 Come on Dodgers, send another player to the disabled list before the season is over! Not that I have anything against the Dodgers, but earlier this week they put starting pitchers Brett Anderson and Scott Kazmir on the DL. That tied a big-league record of 27 players put on the disabled list in one season by a team, although statistics for this sort of thing only go back 30 years. Anderson is the fifth Dodger to go on the DL twice, but those guys count as one player each. The Dodgers had seven starting pitchers on the DL entering Wednesday -- led by ace Clayton Kershaw -- but they activated Rich Hill off it that day and he pitched great in his Los Angeles debut that night. The only other team to place 27 players on the DL in a season was the 2012 Red Sox, who finished 69-93 and last in the AL East in Bobby Valentine's one season as manager. If the Dodgers win the NL West, Dave Roberts deserves to be NL Manager of the Year with all the juggling he has had to do.
Orioles at Yankees (-105, 9)
As usual, New York plays a home 1:05 p.m. ET game on Saturday, and it's nationally televised on the MLB Network so should have live betting at sportsbooks. Where would the Yankees be if they had dumped Alex Rodriguez earlier than they did, moved Brian McCann to DH and called up catcher Gary Sanchez? Entering the weekend, Sanchez has nine homers in his first 21 career games, just the fifth player in big-league history to accomplish that but second this year: Rockies shortstop Trevor Story had 10 in his first 21 to start this season. If Sanchez keeps playing every day, he will get too many at-bats to qualify for next year's AL Rookie of the Year Award. He gets his first look at Baltimore's Dylan Bundy (7-4, 3.33). He beat Washington on Monday, giving up two runs and three hits over six innings in another quality start. Bundy has allowed three runs over 3.2 innings in two relief appearances vs. the Yankees this year. New York rookie Chad Green (2-3, 3.66) makes his seventh big-league start. He lost at the Angels on Sunday despite allowing only a run over six innings. Green pitched 2.1 innings of scoreless relief vs. Baltimore on July 21.
Key trends: The Orioles are 4-1 in Bundy's past five. The Yanks are 4-1 in their past five in Game 2 of a series. The "over/under" has gone under in six of Bundy's past eight.
Early lean: Orioles and under.
Cubs at Dodgers (TBA)
A 4:05 p.m. ET first pitch on Fox Sports 1 in this potential playoff preview. This was to be Kazmir's start. He tried to pitch through back and neck soreness on Monday in Cincinnati but lasted only 2.2 innings. There was talk the Dodgers might turn to their No. 2 pitching prospect in right-hander Jose De Leon. At Triple-A this season, the 24-year-old is 6-1 with a 2.86 ERA and an opponents' batting average of .199. On Monday, De Leon took a no-hitter into the seventh inning and finished with 10 strikeouts over seven scoreless innings, his second straight start with double-digit strikeouts and no walks. But now it's looking more likely it will be L.A.'s top prospect in lefty Julio Urias (4-2, 3.95). He threw six shutout innings at the Reds on Sunday. The worst of his 11 big-league starts was his second one, June 2 in Chicago when he allowed six runs and eight hits over five innings in a loss. The Cubs start Jason Hammel (13-6, 3.07). Guy has great numbers but for the second time this season last time out, he gave up 10 runs in a start. That happened Sunday in Colorado in just 3.1 innings and Hammel entered that game with a 22-inning scoreless streak. Hammel is the first Cub since 1930 to allow 10 runs twice in a season. He pitched 2.1 scoreless innings vs. the Dodgers on May 30, leaving early due to hamstring cramps. Howie Kendrick is 7-for-16 career off him with two doubles and five RBIs. Chase Utley is 3-for-8 with two RBIs.
Key trends: The Cubs are 9-4 in Hammel's past 13 vs. teams with a winning record. The Dodgers are 5-1 in their past six in Game 2 of a series. The under is 6-1-1 in Hammel's past eight.
Early lean: Hate to do TBAs, but with this on national TV and the possibility of De Leon's debut, I almost had to. I like the Cubs regardless. Hammel has otherwise been excellent in the second half.
Angels at Tigers (-215, 9)
This game follows Cubs-Dodgers on Fox Sports 1. Detroit's Michael Fulmer (10-4, 2.58) continues his push for the AL Rookie of the Year Award -- if the team doesn't shut him down. There could be some concern about fatigue as Fulmer had his worst start of the season last time out vs. Boston, allowing six runs and 10 hits over 5.2 innings. The start before that he threw a season-high 112 pitches in a complete-game shutout vs. Texas. Fulmer has now pitched 141 innings (including 15⅓ in Triple-A) this season compared to 124⅔ last season. He will be on seven days' rest here. Fulmer was brilliant in Anaheim on June 1, throwing 7.2 shutout innings and allowing two hits with eight strikeouts. The Angels were to start Jhoulys Chacin (4-8, 5.61) but instead will go with lefty Brett Oberholtzer (3-2, 5.27). He was claimed off waivers from Philadelphia earlier this month and has pitched three times in relief for the Halos. He hasn't started all season in 29 appearances. He' s only 27, so the Angels want to see if he's worth keeping around for a possible rotation spot in 2017. Oberholtzer had some decent moments as starter with Houston from 2013-15.
Key trends: The Tigers are 5-1 in Fulmer's past six at home. The over is 5-1-1 in Fulmer's past seven in Game 2 of a series.
Early lean: Tigers and over.
Royals at Red Sox (-162, 8)
Most intriguing pitching matchup of the night, without question. Royals left-hander Danny Duffy (11-1, 2.66) beat Minnesota in his last start, allowing a run and eight hits (season high) over 6.2 innings. The Royals have won his past 12 outings, and Duffy has won 10 straight decisions, the longest in franchise history since the otherwise forgettable Rich Gale hit a dozen in 1980. Duffy leads the AL in win percentage, ERA and WHIP (1.01). He's a Cy Young candidate. Duffy hasn't faced the Red Sox this year. David Ortiz is 3-for-10 with three doubles against him. Dustin Pedroia is also 3-for-10 with three RBIs. Duffy goes against last year's Cy Young runner-up in Boston's David Price (12-8, 4.00), who finally appears to be pitching like an ace. He won a third straight start Tuesday at Tampa Bay, shutting out the Rays on two hits with eight strikeouts over eight innings. Price is poised to get his ERA below 4.00 for the first time since after his first start in a Red Sox uniform. He won in Kansas City on May 18, giving up two runs over 7.1 innings. Lorenzo Cain is 4-for-13 with a homer off him. Salvador Perez is 4-for-12 with two homers.
Key trends: The Royals are 6-0 in Duffy's past six vs. teams with a winning record. The Sox are 1-4 in Price's past five at home vs. teams with a winning record. The under is 9-2 in Duffy's past 11 vs. the AL East. The under is 5-2 in Price's past seven at home.
Early lean: Red Sox and under.
Rays at Astros (-175, 8)
Now is the time for Houston to pile up some wins as the Rays are last in the AL East and then the Astros host a lousy Oakland club for three games starting next week. Houston better go no worse than 5-1 in these six games as its next 16 are against Texas (twice), Cleveland, the Cubs and Seattle. Three of those are playoff locks, and the Mariners are ahead of Houston in the wild-card chase. Houston goes with lefty ace Dallas Keuchel (8-12, 4.64). He comes off one of his better starts of the year, going eight innings in Baltimore and giving up two runs and five hits. Keuchel lost at Tampa Bay on June 12 in allowing five runs in five innings and is 0-4 with a 5.11 ERA in his career against the Rays. Logan Forsythe is 6-for-16 off him. Evan Longoria is 5-for-15 with two RBIs. Tampa rookie lefty Blake Snell (4-6, 3.17) lasted only 3.2 innings Monday vs. the Red Sox, allowing two runs and walking a career-high five in a loss. Snell has never faced Houston.
Key trends: The Rays are 2-5 in Snell's past seven vs. teams with a winning record. The Astros are 7-3 in Keuchel's past 10 on Saturday. The under is 5-0 in Snell's past five on the road. The under is 4-1 in Keuchel's past five at home.
Early lean: Astros and under.
Read more articles by Alan Matthews