Five to Follow MLB Betting: Saturday, August 6, 2016, Opening Line Report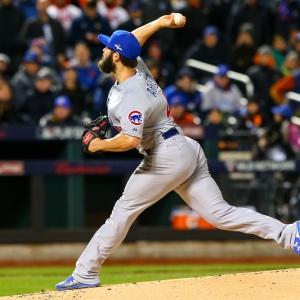 I was going to ask this question: Has a guy ever begun his season as a starting pitcher, spent at least 65 percent of the year in the rotation, then was moved to the bullpen and still won the Cy Young Award? I knew that Blue Jays ace Aaron Sanchez was set to start Saturday and that it might be his last start of the year as the Jays had said they were sending him to the bullpen after one or two more starts even though Sanchez is 11-1 with an AL-best 2.71 ERA. The team wanted to save innings on his arm as Sanchez is at 139.1 and his previous high was 133.1, spread out over the minors and majors in 2014. When the Jays acquired Francisco Liriano from Pittsburgh on Monday, the idea was he would replace Sanchez in the rotation. But the team, smartly I think, reversed course on Thursday night and said Sanchez would stay a starter but that the Jays would go to a six-man rotation. Apparently all the other starters signed off on this, but it will leave the Jays a position player short on the bench.
Cubs at A's (+193, 8)
A 4:05 p.m. ET first pitch. A lot of experts believe the Cubs will eventually make Oakland GM Billy Beane an offer he can't refuse for ace Sonny Gray, perhaps as soon as this offseason. And it's Gray who starts this interleague game, with the Cubs adding the designated hitter. Gray (5-10, 5.84) continued his 2016 struggles on Sunday in Cleveland as he allowed seven runs and eight hits over 3.1 innings in a blowout loss. It was the third time in July that Gray allowed seven runs and he had a 7.79 ERA in the month. He has never faced the Cubs. Dexter Fowler has faced him, though, going 2-for-4 with an RBI. Ben Zobrist is 2-for-5 with two doubles. Cubs ace Jake Arrieta (12-5, 2.75) won't get to bat, which won't make him happy because he's good at the plate. Chicago has lost his past five, although Arrieta allowed only two hits and two runs over seven innings last time out vs. Seattle. Oakland's Khris Davis is 4-for-19 off him with two doubles. Billy Butler is 3-for-7.
Key trends: The Cubs are 10-1 in Arrieta's past 11 vs. teams with a losing record. The A's are 2-5 in Gray's past seven at home. The "over/under" is 9-0-2 in Arrieta's past 11 on the road. The over is 7-1 in Gray's past eight at home.
Early lean: Cubs and over.
Twins at Rays (-160, 7.5)
This has been a totally lost season for the Twins, but fans have some reason to check in on this game as the team's top pitching prospect, Jose Berrios, is on the mound. Berrios (2-1, 8.57) makes his sixth big-league start of the year and comes off his best one in beating the Indians and allowing three runs and five hits over six innings. The Twins have some really good young hitters, but if they are going to contend in the AL Central next year they need to find pitching, and perhaps Berrios will be a solution. He hasn't faced the Rays. Tampa held on to ace Chris Archer (5-15, 4.38) at Monday's trade deadline but might deal him this offseason. If you would have offered me a bet where you said Archer would lead the AL in losses in 2016, I would have emptied my bank account to wager against that. But there he is. Archer does have three straight quality starts, and his ERA isn't that ghastly, but the Rays rarely score for him. He hasn't faced the Twins this year. Brian Dozier is 1-for-14 off him career. Joe Mauer is 3-for-9.
Key trends: The Rays are 0-7 in Archer's past seven at home. The under is 9-1 in his past 10 there.
Early lean: Rays and under.
Giants at Nationals (-210, 8)
This game is nationally televised on the MLB Network and should have live betting at sportsbooks. The Nationals hosed us a spectacular pitching matchup on Sunday between Cy Young contenders Stephen Strasburg and Madison Bumgarner. Originally Strasburg was set for Sunday, but the team opted to bump everyone up a day, have them pitch on normal rest and skip over the fifth starter's spot this time around. So it's Strasburg (15-1, 2.63) here, and I don't think there's a question he's the Cy favorite -- and was my pick to win at the All-Star break. He beat the Diamondbacks last time out, allowing one run and three hits over six innings. That was his first August start after Strasburg was named NL Pitcher of the Month for July. He missed the Giants in the teams' recent series. Buster Posey hits him well, going 7-for-18 with two doubles. San Francisco's Matt Cain (3-6, 5.53) was chosen over Jake Peavy to keep the No. 5 spot in the rotation after the Giants got Matt Moore from Tampa Bay on Monday. Cain threw five no-hit innings vs. the Nationals last Sunday.
Key trends: The Giants are 0-4 in Cain's past four road starts vs. teams with a winning record. The Nats are 10-1 in Strasburg's past 11 vs. teams with a winning record. The over is 14-3 in Strasburg's past 17 overall.
Early lean: That over trend on Strasburg surprises me. Go under and Nats.
Reds at Pirates (-134, 8.5)
Like with the Twins, it has been a lost season for the rebuilding Reds, but they could get one good thing out of it heading into 2017 and that's Homer Bailey. The team gave him a massive extension in February 2014 after two very good seasons. But then Bailey's 2014 season ended in August due to injury and he lasted only two starts in 2015 before succumbing to Tommy John surgery. So it was good to see Bailey back on the mound for the first time Sunday, and he beat the Padres, allowing two runs and four hits over 5.2 innings. Bailey retired 14 in a row at one point and was hitting 95 mph on the gun occasionally. The Pirates go with Ivan Nova (7-6, 4.90) in his Pittsburgh debut. He was acquired Monday from the Yankees for a couple of players to be named later. Nova wasn't good in his final Yankees start, allowing five runs over 4.1 innings against Tampa Bay. A couple of Reds have faced him in their careers. Brandon Phillips is 2-for-6. Joey Votto is 1-for-5 with a homer.
Key trends: The Reds are 0-7 in Bailey's past seven vs. the NL Central. The under is 6-0 in his past six on the road. Cincinnati is 0-6 in Bailey's past six vs. Pittsburgh.
Early lean: Pirates and under.
Blue Jays at Royals (+110, 7.5)
Sanchez took a no-decision last time out against Baltimore, allowing two runs and four hits over seven innings, his third straight outing going at least seven. I'm wondering if the Jays will even allow him to go longer than six innings from here on out. Sanchez beat Kansas City on July 4, allowing one run and three hits over eight innings. Kendrys Morales is 1-for-4 off him with a solo homer. Kansas City lefty Danny Duffy (7-1, 2.98) comes off perhaps the greatest regular-season start in franchise history. He threw eight shutout innings in Tampa Bay on Monday and allowed just one hit (in the eighth) and struck out a franchise-record 16. Duffy induced 35 swing-and-misses, tied with Clayton Kershaw (in 2015) for the most in a game in the past 15 seasons. Duffy's game score of 95 was a franchise record for a nine-inning game. Duffy didn't face Toronto in the earlier series. Jose Bautista is 4-for-8 off him with two RBIs. Josh Donaldson is 2-for-7 with a homer.
Key trends: The Jays are 7-3 in Sanchez's past 10 on the road. The Royals are 7-1 in Duffy's past eight at home vs. teams with a winning record. The under is 4-1 in Sanchez's past five on the road. The under is 8-2 in Duffy's past 10 vs. the AL East.
Early lean: Royals -- Duffy has been outstanding for a while -- and under.
Get free picks from any of Doc's Sports Advisory Board of expert handicappers - and with no obligation or credit card. You can use these free picks for any sport, and you will never deal with a salesman. Click here for your free Doc's Sports picks.
Read more articles by Alan Matthews