Five to Follow MLB Betting: Saturday, September 24, 2016, Opening Line Report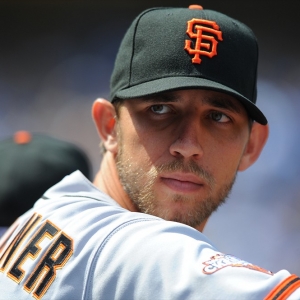 It has nothing to do with betting -- well, there's a chance that L.A. could clinch the NL West depending on what happens Friday and Saturday -- but I urge you to watch the Rockies-Dodgers game on Sunday afternoon. The MLB Network has picked up the game nationally (outside of the L.A. and Denver markets) because it will be the last game the voice of baseball, Vin Scully, will call at Dodger Stadium. It will be "Vin Scully Appreciation Day" at Chavez Ravine. When that guy talks and tells his stories, it's literally poetry. And no one in sports history can spin a yarn like Scully. After 67 seasons with the organization, Scully will retire from the booth after this season. He already has declined to do Dodgers games in the playoffs, although he will be on the local broadcasts for the team's final three games of the year in San Francisco. Star players from nearly every opposing team who have visited Dodger Stadium this year have made it a point to meet with Scully if possible. My favorite Scully call is easy: Kirk Gibson's epic home run in Game 1 of the 1988 World Series against Oakland. Most excited I've ever heard him.
Red Sox at Rays (+137, 8)
ESPN's Cy Young predictor has Boston's Rick Porcello as the clear favorite for the AL award, and it should be his barring two disastrous outings to close the regular season. He was at +20000 on BetOnline back in the spring. Porcello (21-4, 3.08) somehow managed to throw just 89 pitches in a complete-game win in Baltimore on Monday in his 11th straight quality start. Porcello is 4-0 with a 2.86 ERA in four starts against the Rays this year. Corey Dickerson is 5-for-16 against him with three doubles and a homer. Evan Longoria is a career .238 hitter against Porcello with 10 strikeouts in 42 at-bats. Tampa's Matt Andriese (8-7, 4.41) also won in Baltimore in his last start on Saturday. He is 0-1 with a 7.11 ERA in three appearances (two starts) against Boston this year. Mookie Betts is 5-for-11 off him with a homer. Hanley Ramirez is 2-for-2.
Key trends: The Red Sox are 6-1 in Porcello's past seven on Saturday. The Rays are 1-4 in Andriese's past five at home. The "over/under" has gone under in five of Porcello's past seven vs. the AL East.
Early lean: Red Sox and under.
Phillies at Mets (-252, 7)
Even the best pitchers have off days once in a while, but if I'm a Mets fan then I'm rather nervous about Noah Syndergaard's outing here because he was not good at all on Monday against Atlanta as a massive betting favorite. Syndergaard (13-9, 2.63) allowed five runs and eight hits with three walks over 3.2 innings in what could be a big loss. Here's hoping Syndergaard isn't hurt as the Mets have had enough of that in the rotation (Steven Matz the latest -- again). "Thor" is 2-0 with a 1.29 ERA in two starts vs. the Phillies in 2016. Freddy Galvis is 3-for-11 off him with two homers. Ryan Howard is 2-for-10 with six strikeouts. Philadelphia's Alec Asher (1-0, 2.16) is trying to make his case for a rotation spot in 2017. He has allowed 12 hits and four runs in 16 2/3 innings in three big-league starts this year. Asher might have been up sooner but served an 80-game PED suspension in the minors.
Key trends: The Phillies are 0-4 in Asher's past four in Game 3 of a series. The Mets are 2-5 in Syndergaard's past seven at home. The over is 5-0 in his past five vs. teams with a losing record.
Early lean: Mets and over.
Reds at Brewers (-105, 9)
Totally meaningless game, but betting against the Reds might be even wiser the rest of the way as they have officially ruled out outfielder Billy Hamilton and shortstop Zack Cosart for the season. Neither has played for a little while. That means Hamilton is surely going to lose his stolen base title to Milwaukee's Jonathan Villar. By the way, the Reds' pitching staff already has allowed the most homers in MLB single-season history and as a group has the worst combined WAR in league annals. But one guy who has been good is Dan Straily (13-8, 3.83). He beat the Pirates on Sunday with his team-leading 18th quality start, allowing three runs and five hits in six innings. Straily will give up the long ball, though, with 28 hit off him. He is 2-0 with a 1.77 ERA vs. Milwaukee. Chris Carter is 3-for-16 against him with a homer and seven strikeouts. Ryan Braun is 3-for-9 with a dinger. The Brewers' Taylor Jungmann (0-4, 8.34) will make his first big-league start since April. He was terrible early in the season and sent back down, where he straightened things out. He has two relief appearances since being called back up earlier this month. Cincinnati's Joey Votto is 3-for-8 of him with a homer.
Key trends: The Reds are 6-0 in Straily's past six on Saturday. The Brewers are 6-0 in Jungmann's past six vs. the NL Central. The over is 8-2 in Straily's past 10.
Early lean: Reds and over.
Giants at Padres (+207, 7)
San Francisco has no excuse for not winning this game against the sorry Padres with ace lefty Madison Bumgarner on the mound. Bumgarner (14-9, 2.57) might have won the Cy Young Award with a bit more run support. He threw seven shutout innings of one-hit ball on Monday at the Dodgers, striking out 10 and nearly starting a brawl after barking at Yasiel Puig. Bumgarner took a no-decision and the Giants lost 2-1. He is 2-2 with a 3.18 ERA in four starts against San Diego this year. Derek Norris is a career .278 hitter off him with 14 strikeouts in 36 at-bats. Wil Myers is 6-for-17 with three doubles and three RBIs. The Padres' Jarred Cosart (0-4, 5.63) lasted only 3.2 innings Sunday in Colorado, giving up five runs and walking four. He hasn't lasted more than 4.1 innings in three September starts. Cosart lost in San Francisco on April 22 while with Marlins, allowing six runs and walking six in 4.1 innings. Buster Posey is 4-for-4 career against him.
Key trends: The Giants are 2-6 in Bumgarner's past eight on the road. The Padres are 1-4 in their past five at home vs. a lefty. The under is 7-1 in San Diego's past eight vs. a lefty.
Early lean: Giants and under.
Rockies at Dodgers (-295, 6.5)
This will be Clayton Kershaw's final home start before the postseason for the Dodgers. He's scheduled to go again next Friday in San Francisco, but I wonder if the Dodgers skip him if they have wrapped up the division by then -- which they easily should have. Kershaw (11-3, 1.73) hasn't won in his three starts since returning from the DL. He faced the Giants on Monday opposite Bumgarner and allowed one unearned run and three hits over six innings with seven strikeouts. Kershaw actually walked a guy, which is notable since he has done so just 10 times all season in 135 innings. He hasn't faced the Rockies in 2016. Carlos Gonzalez hits just .194 vs. Kershaw with 17 strikeouts in 36 at-bats. Nolan Arenado is 8-for-30 with a homer. Colorado has won four straight starts by Chad Bettis (13-7, 4.79) and he hasn't allowed more than three earned in his past six. He has seen the Dodgers once, on July 2 in L.A., and allowed four runs in six innings in a loss. Justin Turner is 3-for-6 against him with two doubles.
Key trends: The Rockies are 5-2 in Bettis' past seven on the road. The Dodgers are 14-2 in Kershaw's past 16 at home vs. teams with a losing record. The under is 6-1 in his past seven vs. teams with a losing record.
Early lean: Dodgers and under.
Read more articles by Alan Matthews