Five to Follow MLB Betting: Thursday, August 25, 2016, Opening Line Report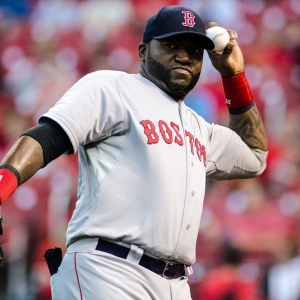 I know many Chicago Cubs fans who believe this is finally the year the Lovable Losers win the World Series and who plan to try and get tickets (good luck with that!) to one Fall Classic game at Wrigley Field. Well, now we know when those are as MLB released its postseason schedule on Tuesday, and the three games in the National League city are Oct. 28-30. The World Series opens Oct. 25 at the AL park because the Junior Circuit won the All-Star Game. A potential Game 7 would be on Nov. 2. The playoffs begin Oct. 4 with the AL wild-card game, followed by the NL game a day later. The two AL Division Series begin Oct. 6, followed by the NL Division Series on Oct. 7. The ALCS gets going Oct. 14 and the NLCS Oct. 15.
Red Sox at Rays (+115, 7.5)
A 1:10 p.m. ET first pitch from the mausoleum that is Tropicana Field and should have live betting at sportsbooks with it on the MLB Network. Boston goes with lefty Drew Pomeranz (10-9, 2.95) in the getaway game. He won in Detroit last time out, allowing one run and four hits over five innings. He is now 2-2 with a 4.23 ERA since his trade from San Diego. Pomeranz hasn't faced the Rays this year. Brad Miller is 2-for-5 off him with a solo homer. Logan Forsythe is 2-for-8 with a walk. Tampa's Jake Odorizzi (8-5, 3.63). He beat Texas last time out, allowing a run and six hits over six innings -- his fifth straight decision that resulted in a victory. His last loss was in Boston on July 19, giving up four runs over five innings. Odorizzi is 0-1 with a 9.00 ERA in two starts vs. the Sox this year. David Ortiz is 4-for-22 off him with a homer and six strikeouts. Xander Bogaerts hits .389 off him with three RBIs in 18 at-bats.
Key trends: The Rays are 4-0 in Odorizzi's past four at home. The "over/under" has gone under in Pomeranz's past four on the road. The Rays are 4-1 in Odorizzi's past five vs. Boston.
Early lean: Rays and under.
Orioles at Nationals (-235, 8.5)
Baltimore again loses the DH as these two conclude their interleague series, although they could conceivably meet in the World Series. It was set to be a fine pitching matchup between Cy Young contenders. But Baltimore had to put projected starter Chris Tillman (15-5, 3.76) on the DL on Tuesday. Not a huge surprise as he pitched on extra rest last time out, having one start skipped due to minor shoulder issues, and Tillman didn't look right in allowing six runs and six hits while walking five in two innings against Houston. So instead it's Ubaldo Jimenez (5-10, 6.94). He had been banished to the bullpen and last pitched Friday vs. Houston, allowing three runs over three innings. Daniel Murphy is 3-for-11 off him with a homer. Bryce Harper is 0-for-1 with two walks. Washington's Max Scherzer (13-7, 3.05) won in Atlanta last time out but wasn't great, allowing four runs over 6.1 innings with an uncharacteristic three walks. Adam Jones hammers Scherzer in going 11-for-22 with three homers. Manny Machado is 1-for-15 off him with seven Ks.
Key trends: The Nationals are 5-2 in Scherzer's past seven vs. teams with a winning record. The under is 6-0 in his past six at home.
Early lean: Nationals and over (latter all because of Jimenez).
Angels at Blue Jays (-235, 9.5)
Los Angeles starts veteran Jered Weaver (8-11, 5.47), looking for his first win since July 17. He lasted 4.2 innings Friday against the Yankees, giving up five runs (four homers) and 10 hits in a blowout loss. He has now allowed at least four runs in five of his past six starts. Weaver is 4-1 with a 4.22 ERA in five career starts at Toronto. Michael Saunders is 9-for-26 off him with a homer and nine strikeouts. Edwin Encarnacion is 3-for-10 with a homer. The Jays are expected to activate outfielder Jose Bautista from the DL for this game. Toronto's J.A. Happ (17-3, 3.05) continues to lead the Cy Young race in the AL. He was just so-so in his most recent start last Wednesday against the Yankees in allowing four runs and seven hits (three homers) over 7.1 innings, but the Jays won his 12th straight outing. Happ hasn't faced the Halos this year but is 0-4 with a 8.00 ERA in 4 starts against them. Mike Trout is 2-for-8 off him with two doubles. Kole Calhoun is 4-for-7 with two homers.
Key trends: The Angels are 1-5 in Weaver's past six vs. teams with a winning record. The Jays are 7-0 in Happ's past seven vs. teams with a losing record. The under is 3-0-2 in Weaver's past five on the road. The under is 11-2 in Happ's past 13 at home vs. teams with a losing record.
Early lean: Blue Jays and under.
Mets at Cardinals (-175, 8.5)
Also on the MLB Network. With Steven Matz going on the disabled list Monday, the Mets need a starter Thursday and it will be Seth Lugo (0-2, 3.04). The 26-year-old's first nine appearances this year were out of the bullpen, and he made his first big-league start Friday in San Francisco and took the loss, giving up three runs and seven hits over 6.2 innings in a quality start. The Mets would take that every day. Lugo has never faced the Cardinals. The go with Adam Wainwright (9-7, 4.71), who hasn't won since July 16. Wainwright took a no-decision on Friday in Philadelphia, allowing three runs and five hits over six innings. He also took a no-decision on July 27 at the Mets, allowing four runs and 11 hits over 6.2 innings. James Loney is a career .516 hitter off him in 31 at-bats. Jay Bruce hits .293 off Wainwright with two homers and 14 strikeouts in 41 at-bats.
Key trends: The Cards are 9-3 in Wainwright's past 12 vs. teams with a winning record. The over is 5-1 in his past six overall.
Early lean: Cardinals and over.
Indians at Rangers (-141, 9)
Series opener and potential playoff preview between these division leaders. Texas took two of three in Cleveland from May 30-June 1. The Rangers were the beneficiaries of Brewers All-Star catcher Jonathan Lucroy voiding a trade to Cleveland as he was then dealt to Texas the next day. The Tribe start Josh Tomlin (11-7, 4.39). He has really been roughed up in three of his past four starts. Tomlin gave up six runs and nine hits over 4.1 innings last time out vs. Toronto. Tomlin's first loss of the year was May 30 vs. Texas, giving up eight runs (four earned) and nine hits over 3.2 innings. Adrian Beltre is 4-for-10 off him career with a homer and five RBIs. Lucroy is 2-for-3 with a homer. Texas lefty Cole Hamels (13-4, 2.80) dominated the Rays in his last start, allowing a run and three hits with 10 strikeouts over 7.1 innings. He is 0-2 with a 7.41 ERA in three career starts against the Indians. Jason Kipnis is 3-for-6 off him with three doubles. Mike Napoli is 1-for-5 with a homer.
Key trends: The Rangers are 14-3 in Hamels' past 17 at home. The under is 4-1 in his past five.
Early lean: Rangers and under.
Read more articles by Alan Matthews