Five to Follow MLB Betting: Thursday, September 15, 2016, Opening Line Report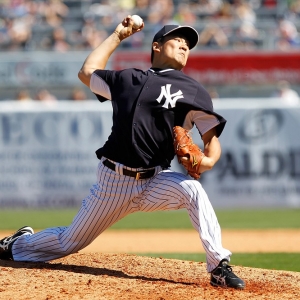 Very interesting news from USA Today on Tuesday in that the Los Angeles Dodgers and Milwaukee Brewers were just a few minutes from completing a trade that would have sent Brewers outfielder Ryan Braun, who is from the Los Angeles area, to the Dodgers for outfielder Yasiel Puig, pitcher Brandon McCarthy and prospects. The clubs couldn't quite finalize the deal before the Aug. 1 deadline, but it was so close that Brewers told Braun about it and to expect something. Braun grew up rooting for the Dodgers and absolutely would accept that deal, while Puig would have no choice. USA Today reports this should happen in some form this offseason -- you know, unless Puig leads the Dodgers to a World Series title. It would be a good move by the Brewers as they would still have a good outfielder to take Braun's spot but they get younger and cheaper. The Dodgers get the best player in the deal, and they don't care about money.
Twins at Tigers (-142, 9.5)
First game of day with a 1:10 p.m. ET first pitch. It's also the Twins' final game in Motown this season. The only reason to watch the Twins these days is to see if second baseman Brian Dozier can win the home run title. He is just the fourth second baseman to reach the 40-homer plateau. Dozier is 1-for-5 in his career off Thursday's Detroit starter Mike Pelfrey (4-9, 4.76). This was to be rookie Michael Fulmer's turn, but he was pushed back to the weekend against Cleveland. Manager Brad Ausmus chose Pelfrey, who had been demoted to the bullpen, over Buck Farmer. Pelfrey pitched for the Twins from 2013-15 but hasn't pitched in the majors this season since July 31. He is 0-0 with a 6.75 ERA in two starts against the Twins. Minnesota lefty Hector Santiago (11-8, 4.75) comes off a no-decision vs. the Indians, allowing one run and five hits over seven innings. He has a 1.86 ERA over his past three. While with the Angels, Santiago took a no-decision vs. the Tigers on May 31, allowing six runs in 6.2 innings. J.D. Martinez is 4-for-12 off him with two homers.
Key trends: The Twins are 1-4 in Santiago's past five vs. teams with a winning record. The Tigers are 6-1 in Pelfrey's past seven at home. The "over/under" has gone over in five of Santiago's past seven. The over is 6-0 in Pelfrey's past six at home.
Early lean: Twins and over.
Indians at White Sox (+138, 9.5)
A 2:10 p.m. ET first pitch and Cleveland's final game on the South Side of Chicago in 2016. The Tribe are thin in the rotation due to injuries and throw rookie Mike Clevinger (2-2, 5.01) here. He was used in a bullpen-by-committee start Saturday at Minnesota and allowed a run and two hits over four innings. He is 0-1 with a 7.00 ERA in two outings, one start, vs. the White Sox this year. Todd Frazier is 2-for-4 off him with a solo homer. Adam Eaton is 0-for-4. Chicago's James Shields (5-17, 6.01) clearly won't be taking the opt-out clause in his contract this offseason. He wouldn't draw flies in free agency. The Sox have lost Shields' past five, although he actually had a quality start last time out vs. Kansas City. Shields was destroyed in his lone start this year vs. Cleveland, allowing eight runs and seven hits in 1.2 innings on June 18. Mike Napoli is 7-for-27 off him with two homers. Francisco Lindor is 2-for-2.
Key trends: The White Sox are 0-5 in Shields' past five vs. the AL Central. The over is 6-2 in his past eight vs. the division.
Early lean: Indians and over.
Yankees at Red Sox (+100, 9)
Should have live betting as it's on the MLB Network. The Bombers start ace Masahiro Tanaka (13-4, 3.04). He hasn't lost since Aug. 2. Tanaka dominated the Rays on Saturday in allowing a run and five hits with 10 strikeouts over 7.1 innings. He has given up just five earned runs in his past five outings. Tanaka is 1-0 with a 2.13 ERA this year vs. Boston. Jackie Bradley Jr. is just 2-for-16 career off him. Mookie Betts is 3-for-15. David Ortiz has a homer in 21 at-bats. Boston lefty Eduardo Rodriguez (2-7, 4.70) looks for his first win since July 22. He lost in Toronto on Saturday, giving up three runs over six. Rodriguez is 1-0 with a 1.29 ERA in two starts vs. the Yankees. Jacoby Ellsbury is 5-for-17 off him with two solo homers. Mark Teixeira is 0-for-7.
Key trends: The Yankees are 6-1 in their past seven vs. a lefty. The Sox are 0-7 in Rodriguez's past seven at home. The under is 5-2 in his past seven there.
Early lean: Yankees and under. For more free MLB picks click this link.
Dodgers at Diamondbacks (+185, 9.5)
I know there has been one pitcher in MLB history to have back-to-back no-hitters. Has there ever been one with back-to-back perfect outings of at least seven innings? Perhaps Dodgers lefty Rich Hill can be the first on Thursday in this series opener. Hill (12-3, 1.80) threw seven perfect innings with nine strikeouts on Saturday in Miami but was pulled controversially by Manager Dave Roberts, who said he was worried about Hill's blister problem reappearing. But Hill said afterward he wasn't having problems and he was furious in the dugout immediately after being pulled. The Marlins would get two hits off the Dodgers' bullpen. Hill's outing is the longest in MLB history a starting pitcher had lasted before being removed after retiring everybody he had faced. Roberts did admit he might have done differently earlier in the season but that he had to ensure Hill's health for the playoffs. Blister problems knocked him out for a month earlier this season. Hill hasn't allowed a run in three starts with L.A. He has never faced Arizona. The Snakes' Archie Bradley (6-9, 5.10) lasted only three innings on Saturday vs. the Giants, allowing five runs and eight hits. He is 0-1 with a 4.63 ERA in two starts vs. the Dodgers this year. Joc Pederson has two solo homers off him in five at-bats.
Key trends: The Diamondbacks are 1-6 in Bradley's past seven vs. teams with a winning record. The over is 12-1-1 in his past 14 at home.
Early lean: Dodgers and under.
Cardinals at Giants (-150, 7)
Huge wild-card implications in this series and it's quite possible Thursday's pitching matchup could be the wild-card one if the Giants have to use ace Madison Bumgarner on the final day of the regular season to sew up that playoff spot. The Cards go with Adam Wainwright (11-8, 4.45). He has been up-and-down this year but cruised against the Brewers on Saturday in allowing a run and six hits over eight innings with seven strikeouts. He's 5-6 with a 3.06 ERA in 13 games (11 starts) in his career against San Francisco. Hunter Pence hits .275 off him with two homers and 12 strikeouts in 51 at-bats. Buster Posey is 3-for-14 off him. San Francisco's Johnny Cueto (15-5, 2.90) got his first win in four starts Saturday in Arizona, allowing two runs and three hits in seven innings. Cueto won in St. Louis on June 3 with six innings pitched and no earned runs allowed. Yadier Molina is a .256 hitter against him with two homers and eight RBIs in 39 at-bats.
Key trends: The Giants are 5-1 in Cueto's past six vs. the NL Central. The under is 5-2-1 in his past eight in Game 1 of a series. The Cards are 2-5 in Wainwright's past seven in San Francisco.
Early lean: Giants and under.
Read more articles by Alan Matthews