MLB Betting Trends: Hot and Cold Baseball Wagers
by Victor Ryan - 6/23/2016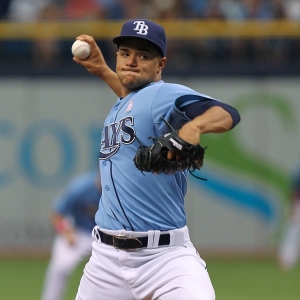 It was a rather streaky week in Major League Baseball. The Indians, Dodgers and Giants were a combined 17-1, and that resulted in a healthy profit of 14.8 units for their backers. Meanwhile, it could be a Top Ramen week for supporters of the Rays, Pirates and Nationals. They went a combined 3-18 with losses of 17.8 units.
Here is our weekly look at the hottest and coldest bets in MLB.
Hottest MLB Bets (6/9 through 6/16)
Cleveland Indians (6-0 +6.0 Units)
The Indians have surged to the top of the AL Central, three games ahead of the defending World Series-champion Royals. The Tribe (41-30) swept three games at home from both the fading White Sox and the free-falling Tampa Bay Rays (see below).
Much was expected of the Indians rotation entering the season, and it has largely lived up to expectations. Starters Danny Salazar, Corey Kluber and Trevor Bauer have led the pitching staff to the league's sixth-best ERA (3.57).
Offensively, shortstop Francisco Lindor (.307, 8 HR, 37 RBI) has continued his breakout season, while Mike Napoli (15 HR, 49 RBI) has provided the punch. The Indians are legit contenders and likely to continue the profits.
Next up for Cleveland is a six-game road trip with three in Detroit and three in Atlanta.
Los Angeles Dodgers (6-0, +4.5 Units)
Despite its perfect week, the Dodgers managed to gain only a single-game on the nearly-as-hot Giants in the NL West race. Los Angeles is now 5.5 games back of its archrivals.
The Dodgers certainly received a spark with the return of Yasiel Puig from injury last week, and young shortstop Corey Seager, who leads the Dodgers in BA (.289), HR (16) and RBI (37), has become an absolute beast as the weather warms. Oh, and ace Clayton Kershaw (1.57 ERA) continues to be virtually unhittable. The big-payroll Blue Crew appears to finally be playing to expectations.
Next up for the Dodgers is a six-game road trip with three in Pittsburgh and three in Milwaukee.
Other hot MLB bets: San Francisco Giants (5-1, +4.3 Units), Houston Astros (5-1, +2.3 Units)
Coldest MLB Bets
Tampa Bay Rays (0-7, -7.9 Units)
Last week's report found the Rays on the hot list, but things have changed in a big way. Tampa Bay-which is now the third-worst bet in baseball at -12.4 Units for the season-was swept by both the Giants and Indians last week. Those are two first-place teams, so these things can happen. The concern is the Rays have been ravaged by injuries. Five outfielders alone are currently on the DL, prompting manager Kevin Cash to say "we're shaking our heads right now."
Things don't get much easier for the Rays as next on the slate is three games in Baltimore followed by three at home against the Red Sox.
Washington Nationals (2-5, -4.9 Units)
The Nats are on a four-game losing streak after splitting a four-game series with the Padres and losing three to the Dodgers. Concerns are starting to crop up for Washington (43-30), which is 3.5 games up of the Mets in the NL East. Reigning MVP Bryce Harper has slumped for much of the year and is batting just .257, while Stephen Strasburg (10-0, 2.90 ERA)--who has a history of injury issues-missed his previously-scheduled start with back spasms.
Those are concerns for manager Dusty Baker. However, the optimist will note Harper has been finally showing signs of busting out offensively. If that's the case, he's a one-man wrecking crew that can carry a club for a week to 10 days. This would be a good week to do it, as after a three-game weekend series in Milwaukee the Nats travel to take on the Mets for a big three-game set.
Other cold MLB bets: Pittsburgh Pirates (1-6, -4.9 Units), Seattle Mariners (2-5, -3.1 Units)