MLB Betting Trends: Hot and Cold Over and Under Teams for Baseball Wagering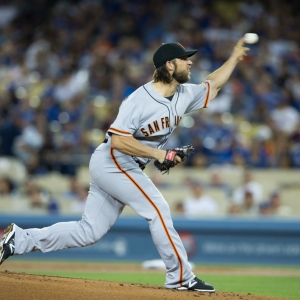 We're a little more than a month into the 2016 Major League Baseball season, and the Chicago Cubs are definitely living up to their hype as the best team in baseball. While it is only a month, it still has to be encouraging for Cubs fans who so badly want to see a winner. The Atlanta Braves have the worst record in the majors, which is no surprise. Minnesota having the worst record in the American League has to be considered a bit of a surprise, though.
What about totals as a whole around the league so far this year? The over has cashed 199 times (50.64 percent) and the under has cashed 194 times (49.36 percent).
Doc's Sports has done an MLB Totals Trends report in the past, and we'll be doing it again this season. We'll highlight the Top Five 'Over' teams and the Top Five 'Under' teams in each article. Throughout the course of the long season, it can be very profitable to catch a team that is streaking in one direction or the other. This report will be offered on a bi-weekly basis throughout the Major League Baseball regular season. The numbers listed are for games played between April 22 and May 5.
Top Five Over Teams (Over Listed First)
1. San Francisco Giants (11-2) The single biggest reason the Giants are on this side of the report is their offense has been red hot. San Francisco has scored six runs or more in four of their last eight games. For the year, the Giants are averaging 5.10 runs per game, which is fifth-best in the majors. Another big reason is their lack of depth in the rotation. Jake Peavy and Matt Cain just aren't getting the job done. Cain was part of the Giants epic 17-7 shellacking at the hands of the Colorado Rockies on Thursday night.
2. Milwaukee Brewers (9-2-1) The Brewers have allowed more runs than any other team in baseball so far this year. Milwaukee is giving up 5.69 runs per game. It's pretty amazing for a National League team to be at the top of the chart in this ugly category when there aren't even designated hitters in the league. Milwaukee's starters are bad, and their bullpen is just as bad if not even worse. Milwaukee's bullpen has a 5.03 ERA on the year.
3. Chicago Cubs (7-2-2) How good have the Cubs been? Well, they rank first in the majors in runs scored per game as well as in fewest runs allowed per game. The pitching staff is so dominant that they have a WHIP of just 0.98 on the year. The Cubs have gotten 20 quality starts out of their rotation this year. Chicago's offense is so dangerous because they have power, but they have a ton of guys who are patient and really make the pitcher work.
4. Minnesota Twins (8-3-1) As mentioned above, the Twins have been a big disappointment this year. This was a team that surprised to the upside last year, but this season hasn't gone well. Minnesota's biggest problem is a really bad starting rotation. Who is the No. 1 starter here anyways? When you are deciding if Phil Hughes or Ricky Nolasco should be that guy, you know you have real problems. Jose Berrios will be that guy in the future, but in his rookie year he'll likely hit some speed bumps.
5. Detroit Tigers (9-4) I expect the Detroit Tigers to be a solid over team this season. Detroit has a very good lineup. The first five in their batting order wouldn't be topped by any other team in baseball. Detroit has a decent rotation and bullpen, but I believe several of their key guys are due for some regression to the mean after ridiculously good starts. Jordan Zimmermann is a good pitcher, but he's not as good as his numbers this year look. Similarly, we can't expect Justin Wilson to have an ERA of 0.00 all year out of the bullpen.
Top Five Under Teams (Under Listed First)
1. Texas Rangers (9-3-1) The under is 10-4 in the Rangers first 14 road games this year. Texas is in Detroit for what should be an interesting series this weekend. The Rangers are without Josh Hamilton and Shin-Soo Choo right now, and Elvis Andrus is dealing with a minor back injury. Texas has gotten better-than-expected pitching from guys like A.J. Griffin and Colby Lewis early in the season. I'm not sure those guys can keep it up, though, and if the numbers get too low I'll be looking to take the over.
2. Tampa Bay Rays (7-3-1) I don't think it should come as any surprise that Tampa Bay is on this side of the report. This Rays offense is downright awful against right-handed pitchers. It is important to remember how much better they are against lefties though. Tampa Bay is batting .207 against right-handers and .256 against left-handed pitchers so far this season. The Rays have a nice young rotation, too. I like this as an under team through the season.
3. New York Yankees (7-3-2) The Yankees offense hasn't performed up to expectations. There are reasons to believe that the Yankees offense will get better, though. They have a .270 average on batted balls in play, which is third from the bottom in all of baseball. Basically, that means they are getting some rotten luck when they put the bat on the ball. Also, Chase Headley and Carlos Beltran might not be great players, but they are better than their current on-base percentages would suggest. Still, the Yankees tremendous bullpen can make games awfully low scoring.
4. Baltimore Orioles (8-4-1) This was the biggest surprise of the entire report for me. Baltimore definitely has a strong offense, but the under is 10-3-2 in their 15 home games so far. Chris Tillman is off to a terrific start as the team's No. 1 starter, but I doubt he can keep it up all year. The Orioles do have a great bullpen with Darren O'Day and Zach Britton as their anchors. Look for the Orioles offense to heat up and this team to get an over run before long.
5. Kansas City Royals (7-4-1) The under is a whopping 18-7-2 in the Royals first 27 games of the season. Kansas City is averaging only 3.33 runs per game on the season. The Royals offense isn't as good as it looked in the postseason last year, but it's also not as bad as it looks right now. I'd be careful about backing the under with Kansas City right now, because the oddsmakers have had to adjust these totals downward a large amount.
Read more articles by Aaron Smith