MLB Betting Trends: Hot and Cold Over and Under Teams for Baseball Wagering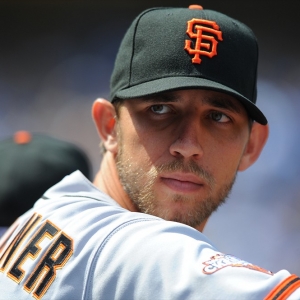 The San Francisco Giants have been on fire of late. The Giants started the season slowly, but their pitching staff has been dominant in recent weeks and they sit atop the National League West with a 34-22 record. We've seen some amazing pitching performances from guys like Kershaw and Syndergaard, but overall it has been the offense that has ruled in recent weeks in Major League Baseball.
The 'over' is a whopping 58-39 in the past week alone. For the season as a whole, the over is hitting 52.37 percent of the time. You'll see in this report it was a lot easier to find over trending teams than under trending teams.
Doc's Sports has done an MLB Totals Trends report in the past, and we'll be doing it again this season. We'll highlight the Top Five 'Over' teams and the Top Five 'Under' teams in each article. Throughout the course of the long season, it can be very profitable to catch a team that is streaking in one direction or the other. This report will be offered on a bi-weekly basis throughout the Major League Baseball regular season. The numbers listed are for games played between May 20 and June 2.
Top Five Over Teams (Over Listed First)
1. Arizona Diamondbacks (12-1) The Arizona Diamondbacks played 12 straight games that went over the total before their under on Thursday afternoon in Houston. Arizona has ranked in the Top 5 in offensive production against left-handed pitching all year. Additionally, Chase Field is a great hitters' park early in the season with the roof open, which has helped many of their games get past the posted total. The roof isn't likely to be open going forward, though. In fact, the high temperature in Arizona this weekend is forecasted to be around 115 degrees! Wow! Expect the roof to stay closed moving forward.
2. San Diego Padres (10-3) The Padres managed to blow a 10-run lead on Thursday night. It's hard to believe, but this is just one of the many blown leads in the past week that are hard to fathom. San Diego's offense has improved a great deal in recent weeks, but the pitching staff and specifically the bullpen has been terrible. How bad has the Padres pitching staff been of late? They have a 6.69 ERA in the past two weeks!
3. Seattle Mariners (10-3) The Padres and Mariners series this week was mind-boggling from a numbers perspective. There were 81 runs scored in the four-game series! Yes, you read that correctly. Seattle's offense is much improved this year, and the Mariners aren't getting great starting pitching from anyone right now. Iwakuma has been up and down all year, and Felix Hernandez wasn't very good before going down with an injury.
4. Kansas City Royals (10-3) This one really surprises me. It doesn't make much sense. How do the Royals lose Moustakas, Gordon, Perez, and other key hitters and yet go on an offensive tear? This team can be very difficult to figure out, and right now their backups are just doing a great job. I'm still inclined to think that there should be value on the under in the Royals games in the next few weeks. I don't think the backups can keep up their current production levels.
5. St. Louis Cardinals (9-4) The over is 33-19-2 in the Cardinals 53 games so far this year. St. Louis ranks third in baseball by averaging 5.43 runs per game. The Cardinals have a bunch of depth in the outfield. On the other side, the Cardinals bullpen is middle-of-the-pack this year, and their starting rotation is definitely down from last season. The Cardinals have committed more errors than any other team in the majors. These are all recipes for lots of overs!
Top Five Under Teams (Under Listed First)
1. Philadelphia Phillies (9-4) I think just about everyone saw this coming. The Phillies were never as good as they looked at the start of the season. The team is improved, but they aren't a playoff contender. The Phillies don't have enough offense. Philadelphia is averaging only 3.09 runs per game this year. I think the under is a good way to look on Phillies games when they are facing a quality starter.
2. Toronto Blue Jays (8-4) Many thought Toronto's offense would be the best in the majors this year, or at least one of the Top 3. Instead, Toronto is middle-of-the-pack or lower in most offensive categories. No regular player on their team has an averaged over .295. Troy Tulowitzki is out with an injury. Jose Bautista and Edwin Encarnacion are underachieving. This offense is bound to improve. Look out for this weekend's series in Boston against the Red Sox. That could be a spot for Toronto's offense to break out.
3. New York Yankees (8-4-1) The New York Yankees have been a good under team this year. Like the Blue Jays, New York has several key guys who are underachieving in their lineup. Additionally, this Yankees bullpen is tremendous, which has kept quite a few games under the total. Their weekend series with Baltimore will be an interesting one. Baltimore has a good offense, and the Yankees offense will need to up their level of production for this series.
4. Atlanta Braves (7-4-2) Nothing about this Braves team is good. The bullpen isn't bad, but just about every other unit on this team is terrible. The city of Atlanta has lost interest in this team, and I certainly can't blame them. It's a bit hard to project whether this will be an over or under team, though, because the Braves pitching staff is weak and the Braves defense is one of the worst in baseball. Expect this team to keep losing a bunch of games, though.
5. Milwaukee Brewers (7-4-2) Milwaukee's bullpen has a 3.50 ERA in the past two weeks, and that's a huge improvement from earlier in the season. That's the biggest reason the Brewers are on this side of the report. The Ryan Braun trade rumors have started in earnest, and there will only be more talk in coming weeks. Milwaukee has actually played better than most expected so far this year, but they aren't a contender, and to see them trading away key pieces would be no surprise.
Take advantage and get your $60 worth of member's baseball picks absolutely free - no obligation, no sales people - you don't even have to enter credit card information. Get free baseball picks here now.
Read more articles by Aaron Smith