Five to Follow MLB Betting: Tuesday, August 30, 2016, Opening Line Report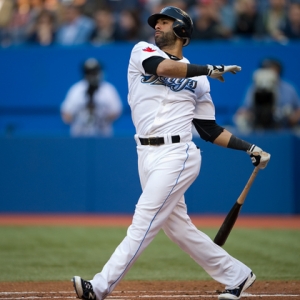 We could see a substantial trade or two around the majors by Wednesday as Aug. 31 is the deadline for teams to acquire players via waivers and have said player eligible for inclusion on the postseason roster. Waivers go by reverse order of standings and if a player is claimed, either the team can pull him back off, trade him to the team with the worst record who claimed him or simply let the guy go and get out from under his contract. You may remember in 2009 that Toronto put overpriced outfielder Alex Rios on waivers and the White Sox claimed him. So the Jays just let him go and Chicago was on the hook for the $60 million or so left on Rios' deal. One guy who could be dealt is Yasiel Puig, currently with the Dodgers' Triple-A affiliate. The team has pretty much had it with his antics. He's due about $14 million combined for 2017 and '18. But the Phillies won't be trading pitcher Jeremy Hellickson as he was pulled back from trade waivers after the Phils and the claiming team couldn't agree on a trade. You can't then put a guy back on.
Blue Jays at Orioles (+135, 10)
The Cy Young candidacy of Toronto lefty J.A. Happ (17-4, 3.19) took a minor hit on Thursday as he allowed four runs over five innings in a home loss to the Angels. He was great for the first five innings but then was tagged for the four runs in the sixth. Happ had won 11 straight starts. He might be coming back to earth as it was his second straight outing allowing four runs. Happ is 2-0 with a 3.21 ERA in two starts this year against Baltimore. Steve Pearce hammers him, going 9-for-25 with four homers and 11 RBIs. Chris Davis is 3-for-12 off him with a homer and six strikeouts. The Birds' Ubaldo Jimenez (5-11, 6.62) started for an injured Chris Tillman on Thursday and had one of his better outings of the year in allowing a run and five hits over six innings in Washington, albeit in a loss. Tillman's not ready yet so Jimenez gets another start. He is 0-1 with a 14.09 ERA in three appearances (two starts) vs. the Jays this year. Michael Saunders is 7-for-16 off him with three homers. Jose Bautista is just 3-for-33 off him with seven strikeouts.
Key trends: The Jays are 6-0 in Happ's past six vs. the AL East. The Orioles are 0-4 in Jimenez's past four starts. The "over/under" is 4-1-1 in Happ's past six on the road. The over is 5-1 in Jimenez's past six on the road.
Early lean: Blue Jays and over.
Rays at Red Sox (-175, 9)
This is a pitching rematch between Tampa Bay's Jake Odorizzi and Boston lefty Drew Pomeranz of last Wednesday at Tropicana Field. I recommended Rays and under in that one and Tampa won 2-1 so you are welcome. Odorizzi (9-5, 3.53) allowed a run and five hits over seven innings in winning his sixth straight decision and his seventh quality start in the past eight. However, Odorizzi is 0-1 with a 9.00 ERA in two starts this year at Fenway Park. Dustin Pedroia is a career .364 hitter off him with a homer in 22 at-bats. Xander Bogaerts is 7-for-20 off him with four extra-base hits and three RBIs. Pomeranz (10-10, 2.95) allowed two runs and seven hits over six innings vs. the Rays and struck out a career-high 11 in the tough-luck loss. It was his first defeat in five starts. Pomeranz is 0-1 with a 5.02 ERA in three starts this year at Fenway. The Rays' Brad Miller is 3-for-8 off him with a homer and two RBIs.
Key trends: The Rays are 1-4 in Odorizzi's past five on the road. The over is 4-1 in Tampa's past five vs. a lefty.
Early lean: Red Sox and over.
Marlins at Mets (-125, 8)
New York just can't get healthy. Shortstop Asdrubal Cabrera left Sunday's game in the first inning with a knee injury after a first-base collision. A strained patellar tendon in that knee had cost him three weeks recently. Outfielder Yoenis Cespedes and second baseman Neil Walker both sat Sunday with flare-ups of injuries so monitor their status as well. This was to be the return from the DL of pitcher Steven Matz (9-8, 3.40), but that has been pushed back to Thursday. So it's Seth Lugo (1-2, 2.51) in his spot again. He pitched well in St. Louis last Thursday, shutting out the Cards over five innings. He has allowed a run and two hits in 1.1 innings of relief vs. Miami this year. The Marlins' Tom Koehler (9-9, 3.85) lost to the Royals last Thursday, allowing four runs and seven hits over six innings. He is 0-1 with a 4.09 ERA in two starts against New York this year. Cespedes is 6-for-14 off him with three doubles. Travis d'Arnaud is 7-for-17 with a homer.
Key trends: The Marlins are 2-10 in Koehler's past 12 vs. teams with a winning record. The over is 5-1 in his past six on the road. The over is 8-0-1 in Koehler's past nine vs. the Mets.
Early lean: Marlins and over.
Pirates at Cubs (-210, TBA)
The lone national TV game of the day and on the MLB Network. If I asked you who led the majors in ERA and told you it was a Cub, I'm sure you would guess Jake Arrieta or Jon Lester if you didn't follow such things closely. But it's Kyle Hendricks (12-7, 2.19), who gets the call here. Hendricks won in San Diego last time out, allowing two runs and four hits over six innings, his 17th straight start allowing three runs or fewer, the longest streak in the majors this year. He should be your Cy Young favorite right now but is not getting much love in that regard from the sportsbooks (+1200 in last odds I saw). Hendricks won his lone start vs. Pittsburgh this year, allowing one run and seven hits over six innings with a season-high 12 strikeouts on June 19 at Wrigley. The Pirates go with rookie Chad Kuhl (3-1, 3.50). He took a no-decision Thursday in Milwaukee, allowing two runs over 6.1 innings. Kuhl started vs. the Cubs on July 9 and lasted only 2.1 innings and allowed four runs and seven hits but avoided the loss. Ben Zobrist homered off him.
Key trends: The Cubs are 5-1 in Hendricks' past seven at home vs. teams with a winning record. The under is 11-1 in his past 12 on Tuesday.
Early lean: Cubs.
Diamondbacks at Giants (-145, 7)
San Francisco's top target this offseason reportedly was Dodgers free-agent pitcher Zack Greinke. And most thought it would be a two-team financial battle between those clubs to lure Greinke, except that Arizona swooped in with a crazy offer and Greinke went to the desert. The Giants' Plan B was Johnny Cueto. And those two pitchers square off in the matchup of the night. Greinke (11-4, 4.29) hasn't won in four starts. He took a no-decision vs. Atlanta last Wednesday in allowing four runs over six innings. Greinke is 1-1 with a 3.55 ERA in two starts vs. San Francisco this year. Buster Posey is a career .313 hitter off him in 32 at-bats. Brandon Crawford is 5-for-25 with eight strikeouts. Cueto (14-4, 2.86) was a tough-luck loser to the Dodgers last time out as they scored only a run with four hits over six innings against him. Cueto is 2-1 with a 3.86 ERA in three starts against Arizona. Paul Goldschmidt is 6-for-19 off him with a homer. Jake Lamb is 4-for-9 with a dinger.
Key trends: The Diamondbacks are 8-2 in Greinke's past 10 on the road. The Giants are 14-2 in Cueto's past 16 vs. teams with a losing record. The under is 9-2 in Cueto's past 11 vs. the NL West.
Early lean: Giants and under.
Read more articles by Alan Matthews