MLB Futures Betting Picks: Value Plays for National League Pennant
by Victor Ryan - 3/9/2016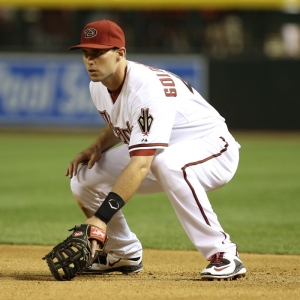 The National League boasts the three favorites to win the World Series in the Chicago Cubs (4-1), San Francisco Giants (10-1) and New York Mets (12-1). The senior circuit is certainly top-heavy this season, but that doesn't mean there aren't a couple of teams capable of jumping up and claiming the NL pennant at juicy odds. Here are a couple of potential value plays along with their current odds to win the National League crown.
Arizona Diamondbacks (2015 Record: 79-83; Odds: 12-1)
The Diamondbacks boast a bonafide ace at the top of the order (Zack Greinke), the best player in baseball not named Bryce Harper or Mike Trout (Paul Goldschmidt) and one of the most under-appreciated budding stars in Major League Baseball (A.J. Pollock). That alone is enough to make Arizona contenders for the N.L. crown. Of course, they will first have to navigate the difficult National League West. Both the Dodgers (9-1) and Giants (11/2) are shorter-priced favorites to win the N.L. pennant, which gives you an indication of the strength of that division.
Arizona finished second in the National League in runs scored last year behind only Colorado, and the offense figures to only be better this season. Goldschmidt enters his age 28 season off a brilliant 2015 campaign in which he hit .321 with 33 HR, 110 RBI's and 21 SB. For good measure, he also added a Gold Glove as the NL's best defensive first baseman. There is nothing on the field Goldschmidt can't do, which makes him the biggest threat to keeping Harper from earning back-to-back MVP awards.
Anchoring the outfield is Pollock (.315, 20 HR, 76 RBI, 39 SB), who is coming off a breakout season for the Diamondbacks. Also 28 years old, Pollock offers that rare blend of power and speed that can be lethal at the top of the order. Complimenting Goldschmidt and Pollock are cleanup hitter Yasmany Thomas (.273, 9 HR, 48 RBI), the big Cuban who could take a step forward in his second go-around in the Majors; power-hitting catcher Wellington Castillo (.237, 19 HR, 57 RBI); and 28-year old left fielder David Peralta, who hit .312 with an .893 OPS last season.
While the offense is plenty potent, it's the major upgrade of the pitching staff that makes this team a threat to raise the NL pennant. Everyone knows about Greinke, who was historically great while winning the NL Cy Young Award for the Dodgers last season. But he wasn't the only addition orchestrated by Arizona's brass of Tony LaRussa and Dave Stewart. They also went out and traded for Shelby Miller, who had a 3.02 ERA while serving as the ace of the Braves last season. He is easily one of the best No. 2 starters in the NL if not all of the majors. On top of that, talented left-hander Patrick Corbin looked better than ever when he returned from Tommy John surgery in July. That's an imposing top of the rotation, one that is tailor-made for playoff baseball when usually only three starters are needed.
Pittsburgh Pirates (2015 Record: 98-64; Odds: 10-1)
The Pirates compiled the second-best record in the NL last season but were promptly bounced from the playoffs when losing the Wild Card game for the third consecutive season. The window of opportunity may be closing in Pittsburgh. However, it's not shut yet when you consider the Pirates possess one of the NL's best all-around outfields and a leading Cy Young candidate in ace Gerrit Cole.
Center fielder Andrew McCutchen is coming off another MVP-type season in which he posted a .401 OBP, swatted 27 home runs and was an excellent 5.8 wins above replacement. But what really makes this team dangerous was the emergence last season of Starling Marte as a top-tier performer. A natural center fielder, he was rated by advanced stats as by far the best defensive right fielder in the NL last season. The 27-year-old also got it done at the plate. Marte hit .287 with 19 home runs and 81 RBI's while adding a team-high 30 stolen bases last season. Most projections have those numbers only improving in 2016.
If the Pirates can get similar improvement from their well-regarded 24-year-old left fielder, Gregory Polanco, things could really get interesting. Polanco batted just .256 last year, but he did show decent pop at the top of the order and also swiped 27 bags. The Dominican native is eligible to take a big step forward in his second full season in the bigs.
As for the pitching staff, Cole is an imposing work horse and true No. 1 starter. Just 25, Cole went 19-8 with a 2.60 ERA while racking up 208 inning pitched. Cole simply overwhelms hitters with his electrifying stuff. To give you an idea of Cole's dominance last season, he finished with a 24.3 percent strikeout rate and opponents eked out a measly .287 on-base percentage.
Behind Cole in the rotation is veteran Francisco Liriano, new addition Jonathan Niese and Jeff Locke. All three are left-handed. The key for this staff could be the production of Locke. A one-time All Star, Locke saw his ERA balloon to 4.49 last season while going 8-11. That's the bad news. The good news is some of the peripheral stats indicate he didn't pitch all that bad and may have been simply a little unlucky last year.
The Pirates feature a championship-caliber starting lineup and intimating ace at the top of the rotation. That alone will keep them in contention. But it will be the arms behind Cole and in the bullpen that will decide Pittsburgh's ultimate fate.