MLB Handicapping: Chicago Cubs Seem to Have Date with Destiny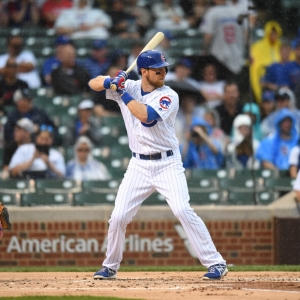 The Cubs have had an exceptional season so far. The oddsmakers and bettors are definitely buying into what they are doing - at +300at BetOnline to win the World Series they are the heavy favorites and well ahead of second choice Texas at +650. The basics of what is happening are clear - they have good players who score a lot of runs and good pitchers who are pitching very well.
Let's take a closer look, though, at what is happening and what it means for bettors:
You can't score on them: How are the Cubs winning so many games? Well, in large part it's because you just can't score enough runs to beat them. In their first 70 games they have allowed just 207 runs - just short of three per game. That's good. Very good. The second-stingiest defensive team this year - the Mets -- have allowed 30 more runs so far in the same number of games. Last year the best team in the league by a wide margin was the Cardinals, and they allowed three and a quarter runs a game. This is a defensively very sound team.
The key, not surprisingly, is the pitching. All five starters have ERAs below 3.00, and they have amassed 49 quality starts in 70 games - an incredible rate of success. They are on pace to have the lowest team ERA for starters since at least 1973 - the year the designated hitter changed baseball forever.
When you watch the Cubs it really feels like you are seeing a lot of hit balls that are very playable - more so than other staffs. This is a group that is very good at getting guys to hit balls in easily playable places. Historically good. Some of that is luck - and reliance on luck is always a bit of a concern - but more so it is because of the kind of pitching staff that the team has cultivated and how they are coached.
I suspect this team will give up a few more runs going forward than they have, but they are still going to be very hard to score on - and therefore very hard to beat.
Offense isn't struggling, either: The Cubs have scored 371 runs this season. That is third best behind only Boston and St. Louis, and neither of those teams is on the same level defensively. That means they are scoring 5.3 runs per game. You don't need to be a baseball savant to figure out that if you are scoring more than 2.3 runs per game more than your opponents you are going to win a lot of games.
When you look at the stats, the only key player who seems to be playing somewhat beyond himself is Ben Zobrist, and it's not like he is in a different stratosphere from what we should expect. They are scoring a run per game more than they did last year, so there is some reason to believe that they will slow down somewhat. Given the massive gap between runs scored and runs allowed, though, there is plenty of room for them to cool down on both fronts and still be doing more than enough to win games.
Home or away: The best teams don't care where they are playing. Teams are always going to be a little better at home than on the road - most significantly because they bat last - but the best teams can win games away at almost the same rate. The Cubs are 25-11 at home and 22-12 on the road. That will do. Nicely.
Current funk: It's hardly time to panic, but this team is not nearly as sharp lately as they have been. The team has lost three in a row and five of their last nine as I write this. They are only 8-8 in their last 16. Some of that is just expected -- teams can't play at top level all season, so every team stumbles at some point.
There are some worrying things, though. After the Cubs won 23 straight Arrieta starts the team is just 2-3 in his last five starts. While the ace has still been decent, he has looked downright mortal compared to what we had seen from him earlier. I'm not really worried about the whole situation - unless we are still having this conversation two weeks from now.
Betting performance: Everyone knew the Cubs were going to be good this year. Expectations were high, and this is a public team. It is impressive, then, that they are the fourth-best team in the league in terms of moneyline performance. They are virtually always favored, and often highly, so it would be easy for them to burn money. Of course, they have not been nearly as good for the last couple of weeks, and if they don't shake off this current funk they will quickly turn into a money-losing team.
The division: The Cubs already have a 9.5-game lead on the Cardinals. St. Louis is decent, but far from what they have been. None of the other teams in the division are any good at all. The Cubs have all but clinched - and it's still June. That's not a problem unless the team lets it dictate their intensity and hunger. It's at least possible that that is some of the issue the team is having right now. They have gone over the total exactly as many times as they have gone under, so as a totals team they haven't generally been useful.
Schedule: The biggest concern regarding the schedule involves the next two weeks. Starting Thursday night they are on the road for 11 straight games - Miami for four, then three in Cincinnati before a four pack at the Mets. Sometimes a long road trip gives a team time to focus, come together, and shake off what is bothering them. Other times it can really magnify whatever issues the team has. We will have to watch these next 11 games very closely.
Great offer! Try $60 worth of member's baseball picks absolutely free - no obligation, no sales people - you don't even have to enter credit card information. Get your winning baseball picks here now.
Read more articles by Trevor Whenham