NBA Handicapping: Are Toronto Raptors a Legit Threat in Eastern Conference?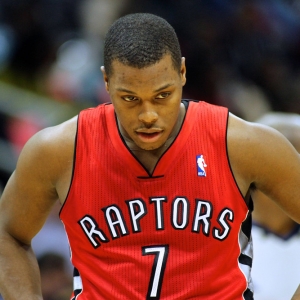 The Toronto Raptors are hosting the NBA All-Star Game this year, but they aren't heading into the break like they would like to be. In their final game before the break they were up by 18 points over the Timberwolves in Minneapolis with just minutes left in the first half, yet somehow they managed to lose the game by five. Ugly, ugly game. That's not what you want to have in your mind during your time off, but the Raps can't beat themselves up too much. After all, they had won 14 of 15 games leading into the Minnesota debacle, are comfortably in second place in the East, and sit just three games behind the Cavs.
How are they doing it? Can they keep doing it? Can they legitimately threaten Cleveland? And what does it all mean for bettors? Here are six factors to consider when considering those questions:
Lowry and DeRozan: Top teams need star players, and Toronto unquestionably has two - both of whom are heading to their second all-star game this week. Point guard Lowry is at career highs for points, 3-point shooting percentage, rebounds, steals, and more. He plays a ton of minutes and leads the team like a general on the court. He's not the best point guard in the league by any means, but he's certainly elite and suits Toronto very well. His backcourt mate DeRozan is also posting career highs in points, 3-point shooting, assists and more. He's always been a good player, but he has developed to another level this year and is putting it all together. Outside of Golden State and perhaps another city or two, it would be tough to find a better backcourt than this one.
DeMarre Carroll: The big splash for the team in the offseason was the addition of small forward DeMarre Carroll from Atlanta in free agency. He's a defensive specialist of a very high level. Injuries have hit him very hard this year, though. He has missed 15 games in a row and has played in just five of the 29 contests the team has played since Dec. 5. His play has been fine this year, but he hasn't had the time yet to truly mesh with the team. The good news, though, is that he should be back by the end of February or early March - he's already shooting again after knee surgery. It's a heck of a potential boost for the Raptors to get a player of Carroll's caliber back for the stretch drive - as long as he can stay healthy this time around.
Defensive focus: Last year the team allowed 100.9 points per game, which was worse than nine teams in their conference. That was a problem, and management sought to address it. Aside from Carroll, they also added two other defensive specialists - Toronto-born guard Cory Joseph and center Bismack Biyombo. Both have been strong in their roles and get big credit for the shift in focus that has seen them allow 3.5 fewer points per game, moving from 10th in the conference last year to third this season. The increased defensive discipline is the biggest single driving force for the improvement this team has seen this year. It is important to note, though, that the team's improvement is more by feel than by performance - they are 35-17 currently, which is the exact same record they had on this day last year. While the record is the same, what is different this year is how much of a viable threat they feel like - unlike last year it is reasonably easy to imagine this team in at least the Eastern Conference final. Last year the team lost 10 of 12 starting in the final week of February. Anything can happen, but it doesn't feel like that is a threat this time around in the same way.
The key opponents: To win the East a team likely needs to get through Cleveland. Their performance to date is not disastrous on that front. They were badly beaten in Cleveland with Carroll out but had previously beaten them at home. If the playoffs were to start now then the other team in the conference worth the most respect is the red-hot Celtics. Toronto has two wins in two tries against them. They also have the most wins in the conference on the road - only the Warriors and Clippers have more in the whole league.
Management: Masai Ujiri was a bold choice as general manager, and he has paid off. His fingerprints are all over this team, and it is a unique fingerprint. He makes the draft choices he wants to make, not the ones that others think he should. He constructs his roster differently than most, having five young developmental players on his roster instead of the depth players and has-beens most teams have. He uses his D-league team, which also plays in greater Toronto, like a tool. He is patient at the trade deadline, choosing to stick to the course instead of chasing shiny objects. In short, he has a vision he believes in, and it is a good vision. Toronto had been missing one or both of those things for far too long before Ujiri came to town.
Betting performance: The team has done a lot of things right this year, and it has translated to profits - at 29-23 ATS a bettor who backed them against the spread in every game would be modestly in the black. They have gone "over" the total just 26 times in 51 games, though, so they have had no consistency on the totals.
Want free sports betting picks? Doc's Sports has you covered - get $60 worth of picks free from any of Doc's Sports expert handicappers. Click here for free picks (new clients only).
Read more articles by Trevor Whenham