Super Bowl Total Predictions: Betting the Over or Under and Totals Wagering Picks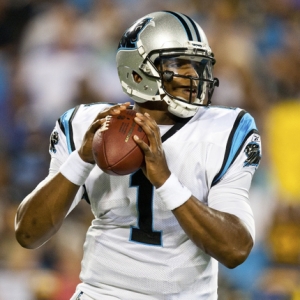 I have a confession to make. I'm just not that crazy about totals. I write about sports betting pretty much every day, so I should be fascinated by all aspects of the great pursuit of profit. Betting totals, though, rarely fires up my imagination. I think it's that I am, in most cases, much more interested in who wins and how much they win by than by how many points they score. I don't care if a team wins 21-0 or 42-21 - it's still a 21-point domination by my way of thinking. I also don't really care about rooting for or against garbage-time points once a game has already been decided and the spread has been covered.
Totals, frankly, are mostly just boring compared to things like sides, the moneyline or props. There are exceptions, though, and this year's Super Bowl is one of them. Given the strength of both defenses, and the inequity between the offenses, figuring out what the offensive production is going to look like is an interesting puzzle. It's also interesting because the total has been so stable - it opened at 45 in most places and is still there. So, while I often don't care about totals, right now I feel compelled to make a few Super Bowl totals predictions.
Carolina will set the total tone: The Panthers will determine what kind of game this is going to be. We have seen many times this year that they are able to come out of the gate with guns blazing and get off to a strong offensive start. We've also seen, though, that can come with a price - strong starts have frequently been matched with lousy second halves. Carolina could again go for the death blow early on. If they did that and were successful in finding opportunities against the Denver defense then that would force the Broncos to open things up and take some risks offensively as well. That would mean that an over would be likely. The Panthers have a strong defense, too, though. If they decided to take things more conservatively early on, trusting their defense to contain Manning and company and trusting that their offense can do what is needed later on, then they could turn the game towards a potential under. Denver doesn't have nearly the capability to set the tone in this one because they don't have the offensive pop needed - or at least if they do have it they have kept it mostly well hidden of late.
The party will start early: Having said that Carolina has the ability to determine how this turns out, I'll now say that I expect the Panthers to come out firing on all cylinders. The Denver defense clearly gained confidence from their early disruptions of Tom Brady, and that defined the game in many ways. Carolina will look to avoid a similar situation by knocking the Broncos off their game early. We know that can be done - the Broncos were flustered early in their last Super Bowl appearance and never recovered. By getting an early start they also dictate what kind of game the Broncos have to play offensively. Denver can also likely predict that this is possible from the Panthers and could adjust their gameplan accordingly in anticipation. I expect strong first-quarter and first-half scoring.
Turnovers will be a factor: The Panthers are very good at creating turnovers - as their nine in eight playoff quarters proves. The Broncos aren't as good - they had 10 less interceptions than the Panthers in the regular season - but they have the best all-around defense in the league, so they are always going to be a factor in turning over the ball. If both teams do indeed get aggressive early on offense as I suspect then the risk of turnovers will be higher than usual. Turnovers can lead to quick points for the recovering team and can lead to a higher total for the game.
It's going over: This last prediction can't come as any surprise after the last three, but now it's out there in print. I have real respect for the Carolina defense and expect them to be able to move the ball - like Ben Roethlisberger has done twice and like Tom Brady did despite all the problems he encountered. They are going to be able to score. I have much less respect for the Denver offense, but they will still find ways to get some points on the board. I don't expect a crazy blowout, but the teams need to average less than 22.5 points apiece to go under, and I'm not willing to bet on that.
Want free sports betting picks? Doc's Sports has you covered - get $60 worth of picks free from any of Doc's Sports expert handicappers. Click here for free picks (new clients only).
Read more articles by Trevor Whenham