Expert MLB Handicapping: Toughest Aces to Judge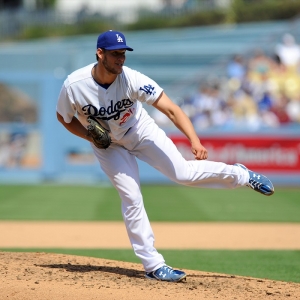 The ace of a pitching staff is the guy who gets more attention from fans and bettors than anyone else. They are also the guy on a team who can have the biggest impact on how lines are set. That means, of course, that bettors who are serious about winning betting on baseball need to get good at evaluating how good aces are and what we can expect from them on a given day.
Unfortunately, when you look at the rosters teams are heading into the season with there are several teams that don't really have an ace and several more that have aces that are really hard to judge right now. Each of the nine aces on this list have serious potential, but there are questions facing each of them that make it tough to have absolute faith in them heading into the season - or at least tough to be sure that we should have that faith.
Garrett Richards, Angels: Richards is a really solid ace for a pretty underwhelming team. He missed most of last year, though, with an elbow injury. He needed Tommy John surgery but opted for an alternative stem cell treatment. It's cutting edge, and the believers in the approach are very optimistic. Richards has to prove, though, that he can come back and perform at a high level with a suspect elbow. He also needs to prove he can handle a limited workload - the team intends to limit him to 100 pitches per outing, so momentum could be an issue for a guy who likes a heavy workload.
Sonny Gray, A's: Gray is another guy looking to shake off injury issues on a team that is hard to care about. He was very solid in 2014 and 2015 and seemed on a trajectory to high heights - and likely a one-way ticket out of Oakland as a result if the past is any indication. Last year, though, was brutal. He was banged up multiple times and wasn't particularly effective when he was playing. He's only 27, so he has plenty of his prime left. But can he look like it?
Felix Hernandez, Mariners: Fernandez is a machine. He has been pitching at a very high level since 2006, and he very rarely misses a start. He's 30 now, though, and that much wear and tear could catch up to him. His velocity isn't quite what it was, and his 25 games played last year was a career low. Seattle needs Hernandez to be all he can be - they have potential to be quite good if he is. But can he be trusted to keep it up another year?
Zack Greinke, Diamondbacks: Greinke signs a new contract for all the money in the world and proceeds to be just awful. His ERA jumped from 1.66 to 4.37, and his WHIP was his highest since 2008. He's 33 now, so we can't be sure until we see him this year if he can shake off last year and get back on track or if this is just time catching up on him.
Dallas Keuchel, Astros: In 2013 Keuchel was a very forgettable pitcher - a guy who was just holding on to a major league job. The next year he was quite a bit better. In 2015 he shocked the world by winning the Cy Young. And then last year was much closer to 2013 than anything else. His year ended early with shoulder problems, and his spring training is getting off to a delayed start.
Noah Syndergaard, Mets: Syndergaard is a freak who throws so hard it's scary. He's spectacular. A freak. Throwing that hard is obviously extremely hard on an arm, though. The Mets are particularly lousy at managing pitcher health, too - they have four pitchers coming back from arm surgery this year. Enjoy Syndergaard while you can.
Max Scherzer, Nationals: Scherzer has been great the last four years. He'll turn 33 this summer, though, and has started at least 30 games in each of the last eight seasons. That's a lot of work, and sooner or later it's going to catch up to him. Is this the year?
Clayton Kershaw, Dodgers: Kershaw is baseball's best pitcher, and it's not really close. He missed plenty of time last year, though, with a back injury. For a guy who creates as much torque as he does, that's just terrifying. When he came back last year he looked really good - right up until his last playoff start, anyway. He'll be good if he's healthy, but that is a massive if.
Justin Verlander, Tigers: Last year Verlander finished second in Cy Young voting, and I agree with Kate Upton that he was robbed. The three years before that, though, were far less impressive. Was last year the return to lasting glory or just a blip before the decline? He just turned 34, so that's a major question - a very tough one to answer.
Doc's is offering $60 worth of member baseball picks absolutely free - no obligation, no sales people - you don't even have to enter credit card information. You can use this $60 credit for any of our top MLB handicappers. Click here for free MLB picks now.
Read more articles by Trevor Whenham