MLB Betting Trends: Totals Report for Hot Over and Under Baseball Teams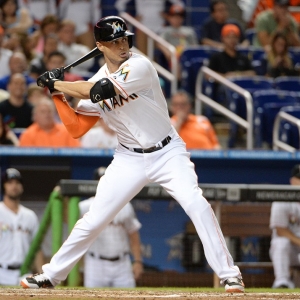 The Chicago Cubs sit at 25-27 on the year after being swept by the lowly San Diego Padres. For a while, I thought the Cubs doubters were being too negative on this team, but you have to at least wonder what is going on at this point. The Cubs have way too much talent to have this kind of record. What might save them? No one is even close to running away with the NL Central, so the Cubs have plenty of time to right the ship.
Doc's Sports has done an MLB Totals Trends Report in the past, and we'll be doing it again this year. This will be a bi-weekly article here on the site. We'll highlight the Top Five 'Over' and the Top Five 'Under' teams of the past couple weeks in each article. Because the baseball season is a long grind, there can be some impressive streaks inside the season, and catching one of these can boost your bankroll. The statistics in this article are for games from May 19 through May 31.
After a long period of domination by the over in the totals market, the under has cashed at a high rate the last couple weeks. For the season as a whole, the over is 395-360 (52.32 percent overs).
Top Five "Over" Teams (Over Listed First)
1. Miami Marlins (7-3-1) The Miami Marlins have won five of their last six games. Miami now ranks fifth in the majors in batting average as a team. The Marlins have scored 40 runs in their last six games. The Marlins have received only 16 quality starts this year, and the bullpen has been a major disappointment. The Marlins will try to keep their winning ways going as they host the Arizona Diamondbacks for a four-game series this weekend.
2. New York Mets (7-3-2) I have to admit that I'm surprised the Mets continue to be on this side of the report. This seems like a team that is due to regress to the mean offensively, but they just keep hitting the baseball. They rank fifth in the majors in runs scored per game at 5.02 per contest. The pitching has been a disappointment, but that's largely because of the injury issues. Things are completely upside down for this team. I still think the under will have value soon here.
3. Pittsburgh Pirates (7-4-2) The Pirates sit at only 24-30 on the year. Starling Marte's suspension hurts this team in a big way. He was the team's most consistent player on both offense and defense. Gregory Polanco is back and healthy and Andrew McCutchen is slowly heating up, so we've seen some better offense from the Pirates in recent games. This bullpen isn't deep, so whenever the starters don't go deep into the game, the over has a good chance.
4. Colorado Rockies (7-4-2) The Rockies have slumped a bit in recent games. There's no doubt that Colorado is much improved from a year ago, but they also weren't as good as their record indicated. Colorado has gotten some good batted ball luck with runners in scoring position all year. This kind of thing usually regresses to the mean. Keep an eye on the weather at Coors Field too. I'd be cautious about taking overs when the temperature is cool in Denver.
5. Texas Rangers (7-5) The Texas Rangers bullpen has been a major problem all year. Sam Dyson has been the worst pitcher in baseball to this point in the season. Taylor Barnette hasn't been any good either. Texas' offense will get substantially better, especially against lefties, with the return of Adrian Beltre. Right now, the Rangers rank 24th in the majors in weighted on base average against lefties. That will improve. Look for spots to play the over with the Rangers against lefties.
Top Five "Under" Teams (Under Listed First)
1. Washington Nationals (8-3-1) What's going on here? Some natural regression from the Nationals offense. This team was never going to average six runs per game all year long. They still lead the league in runs per game at 5.50. The Nationals have received more quality starts (34) than any other team in the majors as well. The bullpen is the major problem for Washington. They aren't reliable at all.
2. Seattle Mariners (7-4-1) The Mariners have won four straight games. This is a team that has more talent than their record would indicate, and it certainly won't surprise me if they end up competing for a playoff spot. James Paxton is a huge key for this team, because he has a ton of potential, but he just needs to stay healthy. The offense is starting to come around. Mitch Haniger is out for a couple more weeks, and when he is back this offense gets a lot more dangerous.
3. Chicago Cubs (7-4-1) As I said earlier, the Cubs are the disappointment of the year thus far. Chicago has been a bit unlucky on offense with a batting average on balls in play of only .276, so there will be some positive regression there, but the Cubs have been putting together some terrible at bats in key situations so far this season. I still think this team turns it around, but for now I think they are a good team to just keep an eye on rather than betting their games consistently.
4. San Diego Padres (7-4-1) The Padres have definitely gotten better pitching than most people, including myself, expected them to get this year. Luis Perdomo and Dinelson Lamet are two young starters with a lot of upside. I think we should temper expectations for the team as a whole though. I still believe the Padres are likely to finish with one of the worst records in baseball.
5. Arizona Diamondbacks (8-5) The Diamondbacks are 16-11-2 to the over at home and 18-8 to the under on the road this year. Chase Field is one of the best hitter parks in the majors, especially when the roof is open. Chris Owings and Jake Lamb are both having breakout seasons for the Diamondbacks. Brandon Drury has also been a consistent producer. Paul Goldschmitt is one of baseball's best players. I do think this bullpen is worse than they have shown, so some regression should be expected there. I'll look for value on the over when Arizona comes back home.
Read more articles by Aaron Smith