MLB Betting Trends: Totals Report for Hot Over and Under Baseball Teams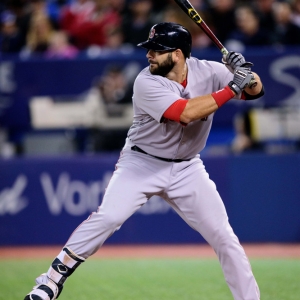 Not long ago, the Cincinnati Reds were in first place in the NL Central. Now they are losers of six straight games. It's the very surprising Milwaukee Brewers in the top spot right now. Who would have thought in a division with the Cubs and the Cardinals that the Brewers would be in first place after having played 42 games? Texas has won nine straight after a slow start to the season, and it will be interesting to see how the Rangers do on their road trip where they will play at Detroit, at Boston, and at Toronto.
Doc's Sports has done an MLB Totals Trends Report in the past, and we'll be doing it again this year. This will be a bi-weekly article here on the site. We'll highlight the Top Five 'Over' and the Top Five 'Under' teams of the past couple weeks in each article. Because the baseball season is a long grind, there can be some impressive streaks inside the season, and catching one of these can boost your bankroll. The statistics in this article are for games from May 5 through May 18.
The over continues to be on a massive run in Major League Baseball. The over is 220-161 in the past 30 days. That's 57.74 percent of the games going over the posted total. In the past week alone, the over is cashing at an amazing 62 percent clip. The oddsmakers are going to have to start adjusting for this run, so expect some much higher totals in the near future.
Top Five "Over" Teams (Over Listed First)
1. Boston Red Sox (10-2) We should have all seen this one coming from a mile away. In my last report, Boston was on the other side of this list. I said we needed to look for Boston overs, and they came around quickly this time. Boston ranked in the Top 4 in the majors in batting average all year, but they were stranding a ton of runners and not hitting homers. That has begun to even out as this powerful offense is now putting quite a few runs on the board. Throughout the season, any time this team gets on an under run, I would look to find value on the over as the numbers get adjusted downward.
2. Tampa Bay Rays (10-3) Tampa Bay has some great power in their lineup. The Rays have hit 59 home runs already this year. They just blasted 10 homers in one series in Cleveland this week. The Rays are middle of the pack in batting average, and honestly if they can stay there it will be a bit of a surprise. Many people had pegged this team as one of the weaker offenses in baseball. They'll keep hitting for power, but I'm not confident they'll keep hitting for an average.
3. St. Louis Cardinals (8-3) The Cardinals are 23-13-2 to the over this year. This is definitely one of the best offenses in the National League, and they are committing errors at a ridiculous rate as well. Combine the strong offense with the terrible defense, and you get a recipe for a lot of overs. This is a team that I expect to finish the year with a very good over percentage. Their lineup depth is much better than most teams in the National League.
4. New York Mets (7-2-3) The Mets offense has been surprisingly good this year. New York is averaging 5.00 runs per game despite being without David Wright all season and Yoenis Cespedes for much of the season thus far. There are some real signs of regression coming, though. The Mets are 23rd in the majors in batting average, but they are fifth in runs scored per game. They have converted at a really high rate in high-leverage situations. I think this team goes back to the other side of the report soon.
5. Oakland Athletics (9-4) This is the biggest surprise to me on this side of the report. Oakland's offense has gotten some good production out of Yonder Alonso this year. He seems to be a late bloomer, but Alonso was always a highly-touted prospect, and now he is leading this team with a .371 on base percentage. Oakland has made an eye popping 37 errors this year (worst in the majors), and those errors lead to overs as well.
Top Five "Under" Teams (Under Listed First)
1. Colorado Rockies (9-4) The Colorado Rockies entire pitching staff is a lot better than people realize this season. The bullpen has gone from a weakness to a strength, and there are some good young arms in this rotation. I think the bullpen will continue to be strong. My only question here is whether starters like Senzatela and Freeland can keep up their current pace. The Rockies have only committed 19 errors on the season.
2. Arizona Diamondbacks (7-4-1) The Arizona Diamondbacks have been an under machine on the road this year. Dating back to last year, Arizona is 22-6 to the under in their last 28 games. Be careful betting unders with Arizona at home since Chase Field is a great hitter's park, but on the road the Diamondbacks should continue to have value to the under if their bullpen can continue to pitch well.
3. Kansas City Royals (8-5) For much of the season, the Royals have been the worst offense in baseball. Kansas City is averaging only 3.30 runs per game. So far this year, Drew Butera has the best batting average on the team. That's not a good sign for this team. Kansas City's starting rotation has been pretty good. The Royals have gotten 21 quality starts this year. The Royals have committed only 12 errors all year.
4. Cleveland Indians (7-5) Cleveland's offense continues to underachieve. The Indians only have a .278 batting average on batted balls in play though, and they have a poor production rate in high-leverage spots. I think this is an offense that gets it going with time. I'll be watching for spots to play the over in Indians games, but keep in mind that this rotation and bullpen are excellent.
5. Pittsburgh Pirates (7-5) Starling Marte's suspension is really hurting this Pirates team. Marte was the most consistent hitter they had against left-handed pitching, and his absence is costing the team in a big way. Now, Gregory Polanco is on the disabled list. Andrew McCutchen is going to have to start hitting the ball a lot better if this Pirates team is going to stay competitive. Pittsburgh has received 22 quality starts already this year.
Doc's Sports MLB handicapping team is offering $60 worth of member's baseball picks absolutely free - no obligation, no sales people - Claim your free MLB picks here now. Also, for a limited time only get three MLB handicappers for the price of one. Click here for details . Get free MLB picks daily at Doc's Sports baseball predictions page .
Read more articles by Aaron Smith